Happy Release Day to: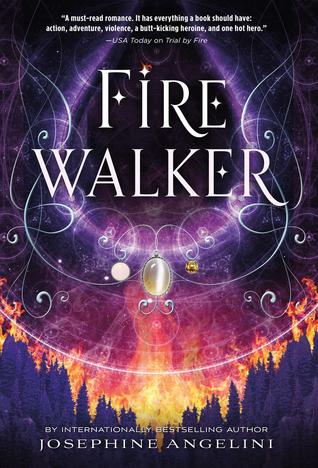 Josephine Angelini
Firewalker (Worldwalker, Book 2)
Macmillan Feiwel & Friends (US: 1st September 2015)
Buy (US) Buy (UK) Buy (CA) Buy (Worldwide)
Lily is back in her own universe, and she's ready to relax with Rowan. True, she almost died in the Pyre that fuelled their escape, and must hide her magic for the safety of the world, but compared to fighting the monstrous Woven and leading armies in the alternate Salem, life is looking good. Unfortunately, Lillian, ruthless ruler of the 13 Cities, is not willing to let Lily go that easily. If she can't persuade Lily to return to her world, she'll have to find a way to make her come back.
Katie Coyle
Vivian Apple Needs a Miracle [also published as Vivian Versus America] (Vivian Apple, Book 2)
Houghton Mifflin Harcourt (US: 1st September 2015)
Buy (US) Buy (UK) Buy (CA) Buy (Worldwide)
The predicted Rapture by Pastor Frick's Church of America has come and gone, and three thousand Believers are now missing or dead. Seventeen-year-old Vivian Apple and her best friend, Harpreet, are revolutionaries, determined to expose the Church's diabolical power grab…and to locate Viv's missing heartthrob, Peter Ivey.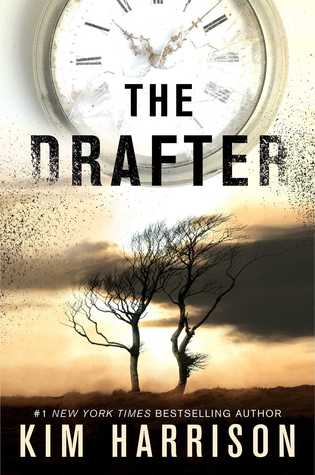 Kim Harrison
The Drafter (Peri Reed Chronicles, Book 1)
Simon & Schuster Gallery (US & CA: 1st September 2015); Hachette Little, Brown Piatkus (UK & AU: 1st September 2015)
Buy (US) Buy (UK) Buy (CA) Buy (Worldwide)
Detroit 2030. Double-crossed by the person she loved and betrayed by the covert government organization that trained her to use her body as a weapon, Peri Reed is a renegade on the run. Don't forgive and never forget has always been Peri's creed. But her day job makes it difficult: she is a drafter, possessed of a rare, invaluable skill for altering time, yet destined to forget both the history she changed and the history she rewrote. When Peri discovers her name is on a list of corrupt operatives, she realizes that her own life has been manipulated by the agency. Her memory of the previous three years erased, she joins forces with a mysterious rogue soldier in a deadly race to piece together the truth about her fateful final task. Her motto has always been only to kill those who kill her first. But with nothing but intuition to guide her, will she have to break her own rule to survive?
Karen Kincy
Clockwork Menagerie (Shadows of Asphodel, Book 2.5 – Novella)
Curiosity Quills (US: 1st September 2015)
Buy (US) Buy (UK) Buy (CA)
Konstantin would love to hide in his laboratory and dissect the clockwork dragon captured from Russia, but the Archmages of Vienna have other plans. He finds himself shipped off to St. Petersburg as the scientific attaché to an ambassador. His orders? Look, but don't touch. Of course, he considers this an impossible request with so much enemy technomancy to explore. To make matters worse, Konstantin has to work with the dashing zeppelin commander Himmel, a man who should also be untouchable. They can't act on the smouldering attraction between them without risking it all. Faced with an illegal relationship and a devious rival technomancer, Konstantin might not return from this mission in Russia without conquering the forbidden.
Carrie Mesrobian
Cut Both Ways
HarperCollins (US: 1st September 2015)
Buy (US) Buy (UK) Buy (CA) Buy (Worldwide)
Will Caynes never has been good with girls. At seventeen, he's still waiting for his first kiss. He's definitely not expecting it to happen in a drunken make-out session with his best friend, Angus. But it does and now Will's conflicted – he knows he likes girls, but he didn't exactly hate kissing a guy. Then Will meets Brandy, a cute and easy-to-talk-to sophomore. He's totally into her too – which proves, for sure, that he's not gay. So why does he keep hooking up with Angus on the sly? Will knows he can't keep seeing both of them, but besides his new job in a diner, being with Brandy and Angus are the best parts of his whole messed-up life. His divorced parents just complicate everything. His father, after a series of half-baked business ventures and endless house renovations, has started drinking again. And his mom is no help – unless loading him up with a bunch of stuff he doesn't need plus sticking him with his twin half sisters counts as parenting. He's been bouncing between his mom and dad for years and neither one feels like home. Deciding who to love, who to choose, where to live – whichever way Will goes, someone will get hurt. Himself probably the most.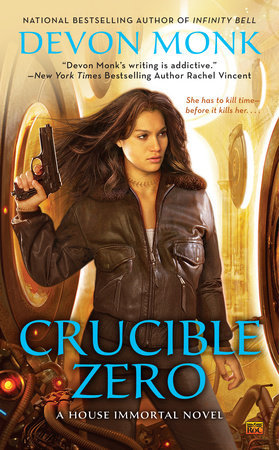 Devon Monk
Crucible Zero (House Immortal, Book 3)
Penguin Roc (US: 1st September 2015)
Buy (US) Buy (UK) Buy (CA) Buy (Worldwide)
Matilda Case never thought of herself as a hero. But because she is galvanized – and nearly immortal in her stitched, endlessly healing body – she doesn't have much of a choice. Even if she doesn't want to save the world, she's the only one capable of travelling in time to do so. But her rescue attempt hasn't gone as planned. She's stuck in an alternate universe, and her world is in danger of disappearing. Worst of all, an unfathomably powerful man who can also travel through history doesn't want her to put things to rights. He's willing to wage bloody war to stop Matilda, unless she surrenders control of time to him. Now, with the minutes ticking, Matilda must make impossible decisions, knowing that one wrong choice will destroy her – and any chance of saving everything she loves…
Cherie Priest
Chapelwood (Borden Dispatches, Book 2)
Penguin Roc (US & CA: 1st September 2015)
Buy (US) Buy (UK) Buy (CA) Buy (Worldwide)
Birmingham, Alabama is infested with malevolence. Prejudice and hatred have consumed the minds and hearts of its populace. A murderer, unimaginatively named "Harry the Hacker" by the press, has been carving up citizens with a hatchet. And from the church known as Chapelwood, an unholy gospel is being spread by a sect that worships dark gods from beyond the heavens. This darkness calls to Lizzie Borden. It is reminiscent of an evil she had dared hoped was extinguished. The parishioners of Chapelwood plan to sacrifice a young woman to summon beings never meant to share reality with humanity. An apocalypse will follow in their wake which will scorch the earth of all life. Unless she stops it…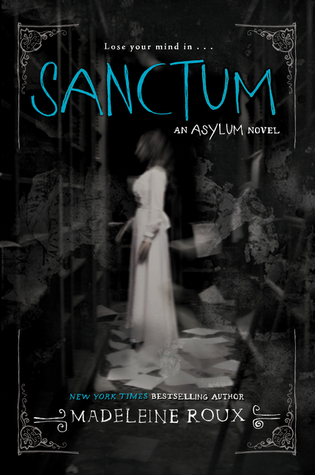 Madeleine Roux
Sanctum (Asylum, Book 2)
HarperCollins (US & CA: 1st September 2015)
Buy (US) Buy (UK) Buy (CA) Buy (Worldwide)
Dan, Abby, and Jordan remain traumatized by the summer they shared in the Brookline asylum. But someone is determined to keep the terror alive, sending the teens photos of an old-timey carnival. Finally, Dan receives a list of coordinates pointing to abandoned houses in the town near Brookline, and he is convinced that the only way to end this nightmare once and for all is to follow the trail. But when Dan and his friends arrive under the guise of a prospective students' weekend, they discover that the carnival from their photos isn't just real, it's here on campus. And that's just where the terrors begin…
Madeleine Roux
Catacomb (Asylum, Book 3)
HarperCollins (US & CA: 1st September 2015)
Buy (US) Buy (UK) Buy (CA) Buy (Worldwide)
Senior year is finally over. After all they've been through, Dan, Abby, and Jordan are excited to take one last road trip together, and they're just not going to think about what will happen when the summer ends. But on their way to visit Jordan's uncle in New Orleans, the three friends notice that a black muscle car appears to be following them. Then Dan starts receiving phone messages from someone he didn't expect to hear from again – someone who died last Halloween. As the strange occurrences escalate, Dan is forced to accept that everything that has happened to him in the past year may not be a coincidence, but fate – a fate that ties Dan to a group called the Bone Artists, who have a sinister fascination with notorious killers of the past. Now Dan's only hope is that he will make it out of his senior trip alive.