Done with August 2015 Releases? Here are September 2015 Releases. For future releases, check Reading Wishlist. NOTE: If viewing this on a feed-reader, the formatting may be screwy, so probably best to read at my WordPress.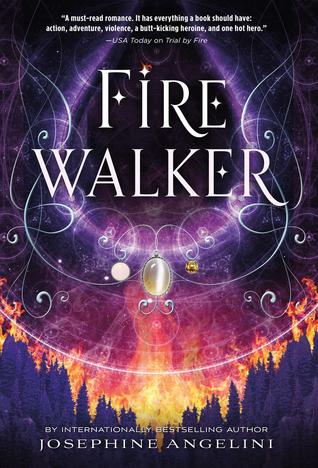 Josephine Angelini
Firewalker (Worldwalker, Book 2)
Macmillan Feiwel & Friends (US: 1st September 2015)
Buy (US) Buy (UK) Buy (CA) Buy (Worldwide)
Lily is back in her own universe, and she's ready to relax with Rowan. True, she almost died in the Pyre that fuelled their escape, and must hide her magic for the safety of the world, but compared to fighting the monstrous Woven and leading armies in the alternate Salem, life is looking good. Unfortunately, Lillian, ruthless ruler of the 13 Cities, is not willing to let Lily go that easily. If she can't persuade Lily to return to her world, she'll have to find a way to make her come back.
Katie Coyle
Vivian Apple Needs a Miracle [also published as Vivian Versus America] (Vivian Apple, Book 2)
Houghton Mifflin Harcourt (US: 1st September 2015)
Buy (US) Buy (UK) Buy (CA) Buy (Worldwide)
The predicted Rapture by Pastor Frick's Church of America has come and gone, and three thousand Believers are now missing or dead. Seventeen-year-old Vivian Apple and her best friend, Harpreet, are revolutionaries, determined to expose the Church's diabolical power grab…and to locate Viv's missing heartthrob, Peter Ivey.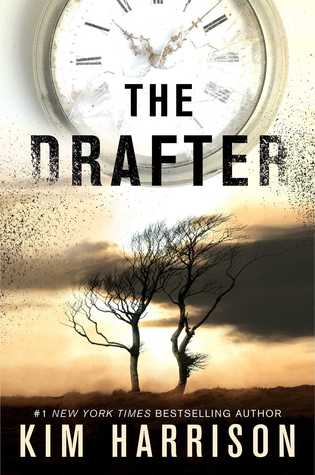 Kim Harrison
The Drafter (Peri Reed Chronicles, Book 1)
Simon & Schuster Gallery (US & CA: 1st September 2015); Hachette Little, Brown Piatkus (UK & AU: 1st September 2015)
Buy (US) Buy (UK) Buy (CA) Buy (Worldwide)
Detroit 2030. Double-crossed by the person she loved and betrayed by the covert government organization that trained her to use her body as a weapon, Peri Reed is a renegade on the run. Don't forgive and never forget has always been Peri's creed. But her day job makes it difficult: she is a drafter, possessed of a rare, invaluable skill for altering time, yet destined to forget both the history she changed and the history she rewrote. When Peri discovers her name is on a list of corrupt operatives, she realizes that her own life has been manipulated by the agency. Her memory of the previous three years erased, she joins forces with a mysterious rogue soldier in a deadly race to piece together the truth about her fateful final task. Her motto has always been only to kill those who kill her first. But with nothing but intuition to guide her, will she have to break her own rule to survive?
Karen Kincy
Clockwork Menagerie (Shadows of Asphodel, Book 2.5 – Novella)
Curiosity Quills (US: 1st September 2015)
Buy (US) Buy (UK) Buy (CA)
Konstantin would love to hide in his laboratory and dissect the clockwork dragon captured from Russia, but the Archmages of Vienna have other plans. He finds himself shipped off to St. Petersburg as the scientific attaché to an ambassador. His orders? Look, but don't touch. Of course, he considers this an impossible request with so much enemy technomancy to explore. To make matters worse, Konstantin has to work with the dashing zeppelin commander Himmel, a man who should also be untouchable. They can't act on the smouldering attraction between them without risking it all. Faced with an illegal relationship and a devious rival technomancer, Konstantin might not return from this mission in Russia without conquering the forbidden.
Carrie Mesrobian
Cut Both Ways
HarperCollins (US: 1st September 2015)
Buy (US) Buy (UK) Buy (CA) Buy (Worldwide)
Will Caynes never has been good with girls. At seventeen, he's still waiting for his first kiss. He's definitely not expecting it to happen in a drunken make-out session with his best friend, Angus. But it does and now Will's conflicted – he knows he likes girls, but he didn't exactly hate kissing a guy. Then Will meets Brandy, a cute and easy-to-talk-to sophomore. He's totally into her too – which proves, for sure, that he's not gay. So why does he keep hooking up with Angus on the sly? Will knows he can't keep seeing both of them, but besides his new job in a diner, being with Brandy and Angus are the best parts of his whole messed-up life. His divorced parents just complicate everything. His father, after a series of half-baked business ventures and endless house renovations, has started drinking again. And his mom is no help – unless loading him up with a bunch of stuff he doesn't need plus sticking him with his twin half sisters counts as parenting. He's been bouncing between his mom and dad for years and neither one feels like home. Deciding who to love, who to choose, where to live – whichever way Will goes, someone will get hurt. Himself probably the most.
Dawn Metcalf
Insidious (The Twixt, Book 3)
Harlequin Teen (AU: 1st September 2015)
Buy (US) Buy (UK) Buy (CA) Buy (Worldwide)
Joy Malone finally knows who she is, where she comes from and how to live in two worlds at once. And now she can introduce her family and friends to her mysterious boyfriend, Indelible Ink. But when Ink's twin sister, Invisible Inq, calls in a favour, Joy must accept a dangerous mission to find a forgotten door between worlds – a door hiding a secret that some will kill to keep. Unseen enemies, treasonous magic and an unthinkable betrayal threaten both the Twixt and human worlds as Joy races to expose an ancient conspiracy and unleash the unalterable truth – some secrets cannot remain secret forever.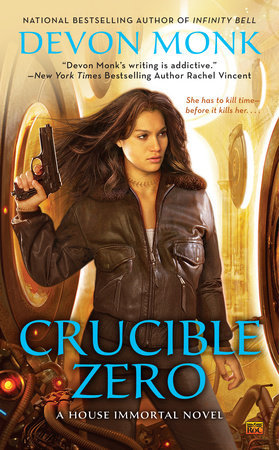 Devon Monk
Crucible Zero (House Immortal, Book 3)
Penguin Roc (US: 1st September 2015)
Buy (US) Buy (UK) Buy (CA) Buy (Worldwide)
Matilda Case never thought of herself as a hero. But because she is galvanized – and nearly immortal in her stitched, endlessly healing body – she doesn't have much of a choice. Even if she doesn't want to save the world, she's the only one capable of travelling in time to do so. But her rescue attempt hasn't gone as planned. She's stuck in an alternate universe, and her world is in danger of disappearing. Worst of all, an unfathomably powerful man who can also travel through history doesn't want her to put things to rights. He's willing to wage bloody war to stop Matilda, unless she surrenders control of time to him. Now, with the minutes ticking, Matilda must make impossible decisions, knowing that one wrong choice will destroy her – and any chance of saving everything she loves…
Cherie Priest
Chapelwood (Borden Dispatches, Book 2)
Penguin Roc (US & CA: 1st September 2015)
Buy (US) Buy (UK) Buy (CA) Buy (Worldwide)
Birmingham, Alabama is infested with malevolence. Prejudice and hatred have consumed the minds and hearts of its populace. A murderer, unimaginatively named "Harry the Hacker" by the press, has been carving up citizens with a hatchet. And from the church known as Chapelwood, an unholy gospel is being spread by a sect that worships dark gods from beyond the heavens. This darkness calls to Lizzie Borden. It is reminiscent of an evil she had dared hoped was extinguished. The parishioners of Chapelwood plan to sacrifice a young woman to summon beings never meant to share reality with humanity. An apocalypse will follow in their wake which will scorch the earth of all life. Unless she stops it…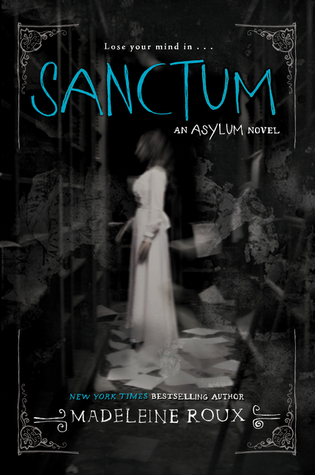 Madeleine Roux
Sanctum (Asylum, Book 2)
HarperCollins (US & CA: 1st September 2015)
Buy (US) Buy (UK) Buy (CA) Buy (Worldwide)
Dan, Abby, and Jordan remain traumatized by the summer they shared in the Brookline asylum. But someone is determined to keep the terror alive, sending the teens photos of an old-timey carnival. Finally, Dan receives a list of coordinates pointing to abandoned houses in the town near Brookline, and he is convinced that the only way to end this nightmare once and for all is to follow the trail. But when Dan and his friends arrive under the guise of a prospective students' weekend, they discover that the carnival from their photos isn't just real, it's here on campus. And that's just where the terrors begin…
Madeleine Roux
Catacomb (Asylum, Book 3)
HarperCollins (US & CA: 1st September 2015)
Buy (US) Buy (UK) Buy (CA) Buy (Worldwide)
Senior year is finally over. After all they've been through, Dan, Abby, and Jordan are excited to take one last road trip together, and they're just not going to think about what will happen when the summer ends. But on their way to visit Jordan's uncle in New Orleans, the three friends notice that a black muscle car appears to be following them. Then Dan starts receiving phone messages from someone he didn't expect to hear from again – someone who died last Halloween. As the strange occurrences escalate, Dan is forced to accept that everything that has happened to him in the past year may not be a coincidence, but fate – a fate that ties Dan to a group called the Bone Artists, who have a sinister fascination with notorious killers of the past. Now Dan's only hope is that he will make it out of his senior trip alive.
Tiffany Schmidt
Hold Me Like a Breath (Once Upon a Crime Family, Book 1)
Bloomsbury (AU: 1st September 2015)
Buy (US) Buy (UK) Buy (CA) Buy (Worldwide)
In Penelope Landlow's world, almost anything can be bought or sold. She's the daughter of one of the three crime families controlling the black market for organ transplants. Because of an autoimmune disorder that causes her to bruise easily, Penny is considered too "delicate" to handle the family business, or even to step foot outside their estate. All Penelope has ever wanted is independence – until she's suddenly thrust into the dangerous world all alone, forced to stay one step ahead of her family's enemies. As she struggles to survive the power plays of rival crime families, she learns dreams come with casualties, betrayal hurts worse than bruises, and there's nothing she won't risk for the people she loves.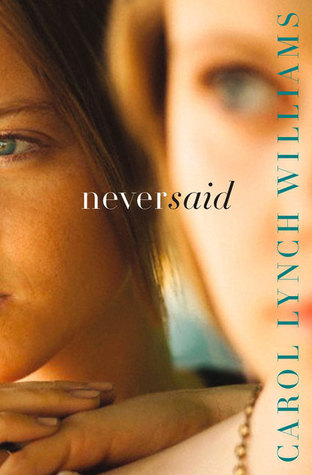 Carol Lynch Williams
Never Said
HarperCollins Zondervan Blink (US: 1st September 2015; UK: 24th September 2015)
Buy (US) Buy (UK) Buy (CA) Buy (Worldwide)
Annie and Sarah are fifteen-year-old fraternal twins – who only spend time together because they're under the same roof. Annie's life has long been focused around her appearance and the beauty pageants that celebrate it, whereas Sarah's interests are sports and her runner boyfriend, Jeremy. Then Annie begins to gain more and more weight, and all she seems to hear from her mother is, "You used to be so pretty," followed by the latest diet to try. Things begin to unravel for Sarah as well. Jeremy – her boyfriend of more than a year – decides to see if he and Sarah are "right" for each other, dumping her in order to get his head on straight. Sarah is devastated. Her family is crumbling. The love of her life is dating other people. Her sister is getting heavier and more depressed. When Sarah learns, through gentle questioning, that a neighbour and very good family friend has been sexually abusing her sister, she knows she must act and help the sister who seemingly always had it all.
Stephanie Diaz
Evolution (Extraction, Book 3)
Macmillan St. Martin's Griffin (US: 8th September 2015)
Buy (US) Buy (UK) Buy (CA) Buy (Worldwide)
Clementine's world is on the brink of destruction. An army of aliens from the distant planet Marden has arrived with a massive fleet of battleships, intent on finally putting an end to the war Kiel's old rulers initiated. With the Alliance headquarters reduced to rubble and one of the rebel leaders close to death, Clementine and her friends have no choice but to retreat to the Core to escape the alien ships attacking the Surface. But safety in the Core means forming a temporary alliance with their sworn enemy, Commander Charlie. He's a ruthless man and a liar, but striking a bargain with him – his pardon in exchange for their help defeating the Mardenites – is the only way the rebels might survive the war. And Charlie needs their help too, for Marden's force is more powerful than anyone anticipated, with weapons and technologies never before seen on Kiel. Unless old feuds can be set aside long enough for a diplomatic solution to be found, all of Kiel's people will be destroyed, and everything Clementine and her friends have sacrificed in their fight for peace will have been for nothing.
Janet Edwards
Earth Flight (Earth Girl, Book 3)
Pyr (US: 8th September 2015)
Buy (US) Buy (UK) Buy (CA) Buy (Worldwide)
Jarra never wanted to be a celebrity. All she ever wanted was to gain some respect for the people left on Earth: the unlucky few whose immune system prevents them from portaling to other planets. Except now she's the most famous Earth girl in the universe – but not everyone in the universe is happy about it, nor the fact that she has found love with a norm. Jarra's actions have repercussions that spread further than she ever could have imagined, and political unrest threatens to tear apart the delicate balance of peace between humanity's worlds. On top of everything, the first alien artefact ever discovered appears to be waiting for Jarra to reveal its secrets. But to do so, she must somehow find a way to leave Earth – or else the alien artefact will be lost forever. Is there a way for Jarra to travel to another planet? Or is her destiny only to look to the stars – but never to reach them?
Amelia Kahaney
The Invisible (The Brokenhearted, Book 2)
HarperCollins Teen (US: 8th September 2015; AU: 21st Septeber 2015)
Buy (US) Buy (UK) Buy (CA) Buy (Worldwide)
After a perilous accident that literally stopped her heart, Anthem Fleet was left with a jagged scar down the front of her chest – and a strength she is still learning to control. Her new powers helped her defeat a network of criminals in Bedlam's seedy underbelly, but Anthem doesn't want the life of a crime-fighting vigilante. She just wants to practice ballet, and help nurse Ford, her friend and partner, back to health. But when a mysterious group called the Invisible starts attacking the privileged North Siders, Anthem's whole world is thrown into chaos. Invisible's threats seem like harmless pranks at first, but as their demands escalate, people start to die. Now Anthem must step up and be the hero that the city needs, or Bedlam will fall…once and for all.
Mindy McGinnis
In a Handful of Dust (Not a Drop to Drink, Book 2)
HarperCollins Katherine Tegen (US & CA: 8th September 2015; AU: 21st September 2015)
Buy (US) Buy (UK) Buy (CA) Buy (Worldwide)
Lucy's life by the pond has always been full. She has water and friends, laughter and the love of her adoptive mother, Lynn. Yet it seems Lucy's future is settled already – a house, a man, children, and a water source – and anything beyond their life by the pond is beyond reach. When disease burns through their community, the once life-saving water of the pond might be the source of what's killing them now. Rumours of a "normal" lifestyle in California set Lucy and Lynn on an epic journey west to face new dangers: hunger, mountains, deserts, betrayal, and the perils of a world so vast that Lucy fears she could be lost forever, only to disappear in a handful of dust.
Maggie Stiefvater
The Raven's Prophecy Tarot (Boxed Kit)
Llewellyn (US: 8th September 2015)
Buy (US) Buy (UK) Buy (CA) Buy (Worldwide)
The iridescent sheen of a raven's wing reveals a tantalizing glimpse of the future. A tattooed hand, sinews roiling like ley lines, peels back the gossamer veil that separates this world from the next. With art and instructions by Maggie Stiefvater – New York Times bestselling author of the Raven Cycle series – The Raven's Prophecy Tarot reveals the wisdom of dreams, helping you harness the opposing forces of intuition and cunning, Moon and Raven, spirit and intellect. Inspired by Stiefvater's artist mentors, this deck is a path to a more creative life for everyone.
Demitria Lunetta et al
Among the Shadows (Anthology of short stories)
Demitria Lunetta (US: 14th September 2015)
Buy (US) Buy (UK) Buy (CA) Buy (Worldwide)
Even the lightest hearts have shaded corners to hide the black thoughts that come at night. Experience the darker side of YA as 13 authors explore the places that others prefer to leave among the shadows. You've been there. It's dark and you're comfortable. You're just about to fall asleep when you can't help but wonder if maybe tonight the thing you've always been sure exists will finally find you. The best short stories stick with you, and the stories in this book especially, are meant to cast long shadows. The authors who contributed to this anthology are not only familiar with what lurks among the shadows; we choose to spend time there. Our monsters all live in different places – under beds, beside peaceful streams, inside ourselves, down mine shafts, in the sky. The darkness you'll find in these pages knows no boundaries, so it's only fitting that these stories cover many genres. Reality can be just as terrifying as anything our imaginations conjure, which is why the darkness in these pages isn't relegated just to flights of fancy or the paranormal. In choosing such a wide range of stories, our hope is that everyone will find something to make them clutch their bedcovers a little closer. In realistic contemporary stories from Joelle Charbonneau and Kelly Fiore, depression, addiction, obsession, and isolation are all the stuff of nightmares. Other stories by Justina Ireland, Phoebe North, and Geoffrey Girard straddle the line, making us question what is real and what is false. Mindy McGinnis explores the question of not knowing yourself, while Kate Karyus Quinn speculates on the effect of learning that every terrible thing that's ever happened to you has been manufactured for the entertainment of others. Demitria Lunetta and Gretchen McNeil each take a closer, horrific look at human nature. Lenore Applehans delves into a post-apocalyptic future, while R.C. Lewis discovers the darkness that lurks on another planet in her science fiction narrative. Then of course there are the paranormal stories from Beth Revis and Lydia Kang, each digging into the many types of monsters that might wait for us in the dark. Overall, you'll find a wide range of horrors represented, including demons, aliens, and one of the most frightening creatures ever – human beings. So set aside an hour or two, switch on some lights, and come join us…among the shadows.
Lenore Appelhans
Chasing Before (Memory Chronicles, Book 2)
Simon & Schuster (US & CA: 15th September 2015)
Buy (US) Buy (UK) Buy (CA) Buy (Worldwide)
It's been four months since Felicia saved Level Two from the Morati, the corrupted angels who trapped her and her boyfriend, Neil, in the afterlife. Now she and Neil have moved on to Level Three, an afterlife training facility where humans pick a career to pursue until they retire to the next level. But when Felicia learns some shocking truths about her life, she begins to question everything. Neil wants to focus on the future, but Felicia is willing to do anything to find answers about her past – even if that means seeking out Julian, her charming former love interest and an ex-Morati. Just when Felicia thinks things can't get any more complicated, deadly explosions begin to rock Level Three and the Morati, disguised as human trainees, are the main suspects. When given the choice, will Felicia do everything in her power to expose the Morati and save Level Three? Or will she chase after the desires of her heart and risk losing her past humanity, her present afterlife, and a future with Neil?
Kelley Armstrong
Led Astray (Anthology of short stories)
Tachyon Publications (US & CA: 15th September 2015)
Buy (US) Buy (UK) Buy (CA) Buy (Worldwide)
With her signature twists and turns, #1 New York Times bestselling author Kelley Armstrong (Otherworld, Cainsville, Darkest Powers, Age of Legends) always gives a fresh spin on city-dwelling vampires, werewolves, and zombies. She is equally exciting when travelling further afield, to a post-apocalyptic fortress, a superstitious village, a supernatural brothel, and even feudal Japan. Here is the first time that urban fantasy, young adult, mystery, and crime author Kelley Armstrong has had her stories collected from the Otherworld and beyond. From humorous to heart-stopping and including two original tales, Led Astray showcases Armstrong at her versatile best.
Kat Zhang
Echoes of Us (Hybrid Chronicles, Book 3)
HarperCollins (US & CA: 15th September 2015)
Buy (US) Buy (UK) Buy (CA) Buy (Worldwide)
All Eva ever wanted was the chance to be her. But in the Americas, being hybrid – sharing your body with a second soul – is not tolerated past childhood. Eva and her sister soul, Addie, worry they'll never be able to live freely. Now there are whispers of a revolution, and people are beginning to rethink the hybrids' mistreatment. But will it be enough to change their country? Then Marion, an ambitious reporter, offers Eva and Addie a daring proposal: If they go undercover and film the wretched conditions of a hybrid institution, she will not only rescue them, she'll find a way to free Jackson, the boy Addie loves. It's a tremendous risk, but if the girls succeed, they could tip the scales toward hybrid freedom. The price they might pay, however, is higher than they could have imagined.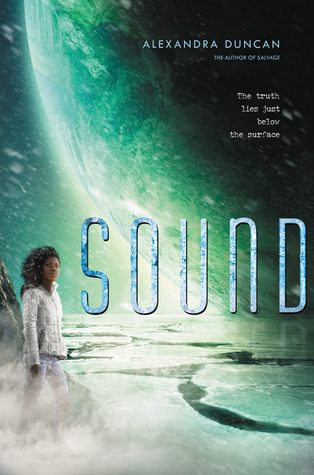 Alexandra Duncan
Sound (Salvage, Book 2)
HarperCollins Greenwillow (US & CA: 22nd September 2015)
Buy (US) Buy (UK) Buy (CA) Buy (Worldwide)
Miyole has made mistakes. The first was lying about her age to secure a spot on a Deep Sound Research Institute mission to the edges of known space. The second was failing to stop the pirates who attacked her ship and destroyed a smaller vessel before her eyes. The third was falling in love with Cassia. In the wake of the attack, Miyole finds herself drawn in to a reckless quest to rescue Cassia's brother. Along with a meddling pilot caught up in their plans, the girls fight their way through criminal dens, abandoned space stations, and the harsh oceans of an ice-bound moon. Soon, the reality Miyole has so carefully constructed for herself begins to crumble. Can she trust Cassia? Is the DSRI everything they say? Can she control the memories of a past she has struggled so hard to forget? And most of all, can she bear the cost?
Kelley Armstrong
The Unquiet Past
Orca Book Publishers (US & CA: 29th September 2015)
Buy (US) Buy (UK) Buy (CA) Buy (Worldwide)
Tess has always been tormented by waking visions that make her question her sanity. When the orphanage she lives in burns down, she decides to face her fears and find out once and for all what is wrong with her. She believes the truth must lie with her parents, and so, armed with only an address and phone number, Tess travels to a crumbling mansion in rural Quebec, where she discovers evidence of mistreatment of mental patients. She also makes an unlikely ally and gradually unearths her family's sad history – and finally accepts the truth about her paranormal powers.
Christina Farley
Brazen (Gilded, Book 3)
Amazon Skyscape (US: 29th September 2015)
Buy (US) Buy (UK) Buy (CA) Buy (Worldwide)
Jae Hwa Lee spent her sixteenth year in Seoul, trying to destroy the evil immortals who had been torturing her family for centuries. The last thing she expected was to be forced to become their assassin. Trapped in the darkest part of the Spirit World as a servant to the Korean god Kud, fighting to keep her humanity, and unable to contact her loved ones, Jae Hwa is slowly losing hope. Kud, god of darkness, will do anything to keep her as a pawn in his quest for power over all of Korea, her entire family thinks she's dead, and Jae's true love, Marc, believes she is lost to him forever. When Kud sends Jae to find and steal the powerful Black Turtle orb, Jae sees an opportunity to break free and defeat Kud once and for all…but first she needs to regain Marc's trust and work with him to vanquish the darkness that threatens to overwhelm Korea. There's much to lose as Jae struggles to save the land she's come to call home.
Rhiannon Held
Wolfsbane (Silver, Book 4)
Rhiannon Held (US: 29th September 2015)
Buy (US) Buy (UK) Buy (CA)
When an envoy arrives from the secretive Russian werewolf pack, Roanoke alphas Silver and Andrew Dare are instantly suspicious. Tatiana claims she has been sent to locate an heirloom, lost by immigrants centuries ago, but she and the alphas both suspect that Russia fears the strength of the newly-united, continent-spanning Roanoke pack. What Tatiana doesn't realize is that her pack is willing to sacrifice even their own trained spy for their goals. The drugged wine they've given her is too strong, and instead of rendering Silver and Andrew biddable, it nearly kills her and traps the alphas in dreams that could destroy them. The alphas must fight to wake and Tatiana must fight to help them – because with the furious Roanoke pack howling for her blood, her life could depend on it.
Laurie Faria Stolarz
Return to the Dark House (Dark House, Book 2)
Hachette Little, Brown (AU: 29th September 2015)
Buy (US) Buy (UK) Buy (CA) Buy (Worldwide)
Two months have passed since Ivy narrowly escaped the Nightmare Elf's grip, but the memories of Parker, Natalie, Shayla, Frankie, and Garth continue to haunt her. Their killer is still out there – somewhere. The police trail has gone cold, though, and it's up to Ivy to piece together the clues to find him. When a cryptic video arrives in her inbox, Ivy soon finds herself back in the spotlight, this time on a twisted scavenger hunt through the dark, ancient halls of a long-forgotten Gothic school building. Ivy's not alone, either. Taylor Monroe has returned to the scene. But can Taylor be trusted? Or is she another pawn in the Nightmare Elf's deadly game?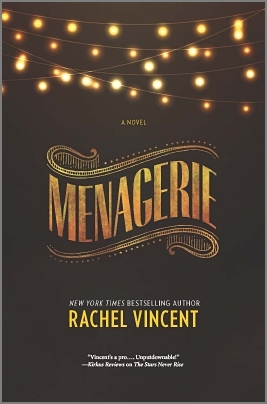 Rachel Vincent
Menagerie (Menagerie, Book 1)
Harlequin MIRA (US: 29th September 2015)
Buy (US) Buy (UK) Buy (CA) Buy (Worldwide)
When Delilah Marlow visits a famous travelling carnival, Metzger's Menagerie, she is an ordinary woman in a not-quite-ordinary world. But under the macabre circus black-top, she discovers a fierce, sharp-clawed creature lurking just beneath her human veneer. Captured and put on exhibition, Delilah is stripped of her worldly possessions, including her own name, as she's forced to "perform" in town after town. But there is breathtaking beauty behind the seamy and grotesque reality of the carnival. Gallagher, her handler, is as kind as he is cryptic and strong. The other "attractions" – mermaids, minotaurs, gryphons and kelpies – are strange, yes, but they share a bond forged by the brutal realities of captivity. And as Delilah struggles for her freedom, and for her fellow menagerie, she'll discover strength and a purpose she never knew existed.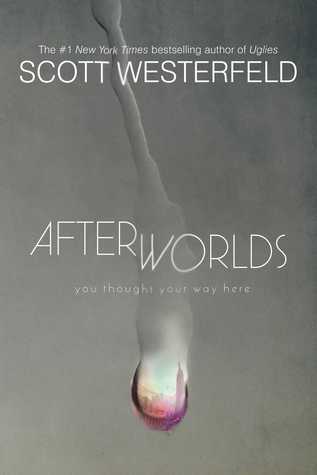 Scott Westerfeld
Afterworlds
Simon & Schuster Pulse (US & CA: 29th September 2015)
Buy (US) Buy (UK) Buy (CA) Buy (Worldwide)
Darcy Patel has put college on hold to publish her teen novel, Afterworlds. With a contract in hand, she arrives in New York City with no apartment, no friends, and all the wrong clothes. But lucky for Darcy, she's taken under the wings of other seasoned and fledgling writers who help her navigate the city and the world of writing and publishing. Over the course of a year, Darcy finishes her book, faces critique, and falls in love. Woven into Darcy's personal story is her novel, Afterworlds, a suspenseful thriller about a teen who slips into the "Afterworld" to survive a terrorist attack. The Afterworld is a place between the living and the dead, and where many unsolved – and terrifying – stories need to be reconciled. Like Darcy, Lizzie too falls in love…until a new threat resurfaces, and her special gifts may not be enough to protect those she cares about most.