Happy Release Day to:
Kelley Armstrong
The Unquiet Past
Orca Book Publishers (US & CA: 29th September 2015)
Buy (US) Buy (UK) Buy (CA) Buy (Worldwide)
Tess has always been tormented by waking visions that make her question her sanity. When the orphanage she lives in burns down, she decides to face her fears and find out once and for all what is wrong with her. She believes the truth must lie with her parents, and so, armed with only an address and phone number, Tess travels to a crumbling mansion in rural Quebec, where she discovers evidence of mistreatment of mental patients. She also makes an unlikely ally and gradually unearths her family's sad history – and finally accepts the truth about her paranormal powers.
Christina Farley
Brazen (Gilded, Book 3)
Amazon Skyscape (US: 29th September 2015)
Buy (US) Buy (UK) Buy (CA) Buy (Worldwide)
Jae Hwa Lee spent her sixteenth year in Seoul, trying to destroy the evil immortals who had been torturing her family for centuries. The last thing she expected was to be forced to become their assassin. Trapped in the darkest part of the Spirit World as a servant to the Korean god Kud, fighting to keep her humanity, and unable to contact her loved ones, Jae Hwa is slowly losing hope. Kud, god of darkness, will do anything to keep her as a pawn in his quest for power over all of Korea, her entire family thinks she's dead, and Jae's true love, Marc, believes she is lost to him forever. When Kud sends Jae to find and steal the powerful Black Turtle orb, Jae sees an opportunity to break free and defeat Kud once and for all…but first she needs to regain Marc's trust and work with him to vanquish the darkness that threatens to overwhelm Korea. There's much to lose as Jae struggles to save the land she's come to call home.
Rhiannon Held
Wolfsbane (Silver, Book 4)
Rhiannon Held (US: 29th September 2015)
Buy (US) Buy (UK) Buy (CA)
When an envoy arrives from the secretive Russian werewolf pack, Roanoke alphas Silver and Andrew Dare are instantly suspicious. Tatiana claims she has been sent to locate an heirloom, lost by immigrants centuries ago, but she and the alphas both suspect that Russia fears the strength of the newly-united, continent-spanning Roanoke pack. What Tatiana doesn't realize is that her pack is willing to sacrifice even their own trained spy for their goals. The drugged wine they've given her is too strong, and instead of rendering Silver and Andrew biddable, it nearly kills her and traps the alphas in dreams that could destroy them. The alphas must fight to wake and Tatiana must fight to help them – because with the furious Roanoke pack howling for her blood, her life could depend on it.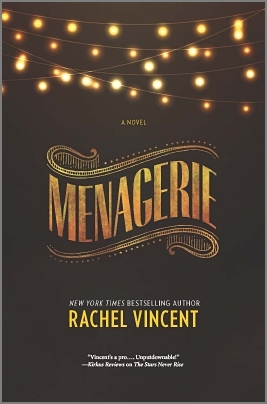 Rachel Vincent
Menagerie (Menagerie, Book 1)
Harlequin MIRA (US: 29th September 2015)
Buy (US) Buy (UK) Buy (CA) Buy (Worldwide)
When Delilah Marlow visits a famous travelling carnival, Metzger's Menagerie, she is an ordinary woman in a not-quite-ordinary world. But under the macabre circus black-top, she discovers a fierce, sharp-clawed creature lurking just beneath her human veneer. Captured and put on exhibition, Delilah is stripped of her worldly possessions, including her own name, as she's forced to "perform" in town after town. But there is breathtaking beauty behind the seamy and grotesque reality of the carnival. Gallagher, her handler, is as kind as he is cryptic and strong. The other "attractions" – mermaids, minotaurs, gryphons and kelpies – are strange, yes, but they share a bond forged by the brutal realities of captivity. And as Delilah struggles for her freedom, and for her fellow menagerie, she'll discover strength and a purpose she never knew existed.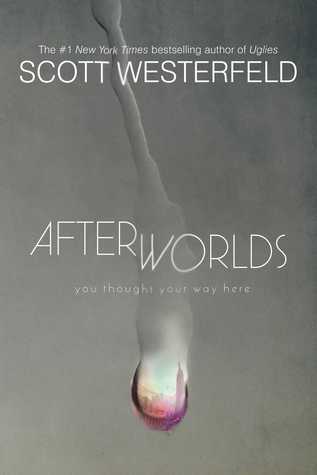 Scott Westerfeld
Afterworlds
Simon & Schuster Pulse (US & CA: 29th September 2015)
Buy (US) Buy (UK) Buy (CA) Buy (Worldwide)
Darcy Patel has put college on hold to publish her teen novel, Afterworlds. With a contract in hand, she arrives in New York City with no apartment, no friends, and all the wrong clothes. But lucky for Darcy, she's taken under the wings of other seasoned and fledgling writers who help her navigate the city and the world of writing and publishing. Over the course of a year, Darcy finishes her book, faces critique, and falls in love. Woven into Darcy's personal story is her novel, Afterworlds, a suspenseful thriller about a teen who slips into the "Afterworld" to survive a terrorist attack. The Afterworld is a place between the living and the dead, and where many unsolved – and terrifying – stories need to be reconciled. Like Darcy, Lizzie too falls in love…until a new threat resurfaces, and her special gifts may not be enough to protect those she cares about most.