Happy Release Day to:
Becca Fitzpatrick
Dangerous Lies
Simon & Schuster (US, UK, CA, & AU: 10th November 2015)
Buy (US) Buy (UK) Buy (CA) Buy (Worldwide)
Stella Gordon's life is a lie. She does not belong in Thunder Basin, Nebraska. As the star witness in a murder trial against a drug dealer, Stella is now in the Witness Protection Program. The small town locals can never know who she really is. Not even Chet Falconer, the one boy who makes her want to reveal her true self. She knows that telling the truth will only bring violence to this safe haven. Despite how hard Stella tries to stay under the radar, danger is fast-approaching. Criminals have a way of getting rid of witnesses, and Stella may have made the one mistake that could lead the cold-blooded men hunting for her right to her doorstep.
Stefanie Gaither
Falls the Shadow
Simon & Schuster (US, UK, CA, & AU: 10th November 2015)
Buy (US) Buy (UK) Buy (CA) Buy (Worldwide)
When Cate Benson was a kid, her sister, Violet, died. Two hours after the funeral, Cate's family picked up Violet's replacement like nothing had happened. Because Cate's parents are among those who decided to give their children a sort of immortality by cloning them at birth – which means this new Violet has the same face. The same perfect smile. She even has all of the same memories as the girl she replaced. She also might have murdered the most popular girl in school. At least, that's what the paparazzi and the anti-cloning protestors want everyone to think: that clones are violent, unpredictable monsters. Cate is used to hearing all that. She's used to defending her sister, too. But Violet has vanished, and when Cate sets out to find her, she ends up in the line of fire instead. Because Cate is getting dangerously close to secrets that will rock the foundation of everything she thought was true.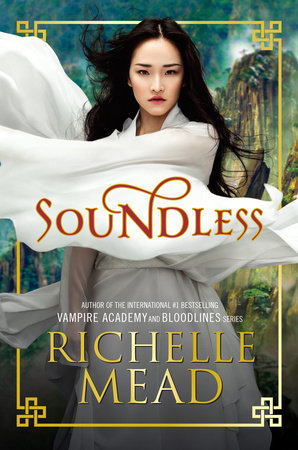 Richelle Mead
Soundless
Penguin (US & CA: 10th November 2015)
Review
Buy (US) Buy (UK) Buy (CA) Buy (Worldwide)
For as long as Fei can remember, no one in her village has been able to hear. Rocky terrain and frequent avalanches make it impossible to leave the village, so Fei and her people are at the mercy of a zipline that carries food up the treacherous cliffs from Beiguo, a mysterious faraway kingdom. When villagers begin to lose their sight, deliveries from the zipline shrink. Many go hungry. Fei's home and all the people she loves are plunged into crisis, with nothing to look forward to but darkness and starvation. Until one night, Fei is awoken by a searing noise. Sound becomes her weapon. She sets out to uncover what's happened to her and to fight the dangers threatening her village. A handsome miner with a revolutionary spirit accompanies Fei on her quest, bringing with him new risks and the possibility of romance. They embark on a majestic journey from the peak of their jagged mountain village to the valley of Beiguo, where a startling truth will change their lives forever… And unlocks a power that will save her people.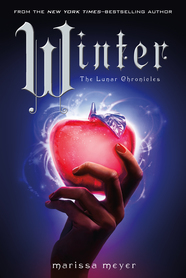 Marissa Meyer
Winter (The Lunar Chronicles, Book 4)
Macmillan Feiwel & Friends (US: 10th November 2015); Penguin Puffin (AU: 10th November 2015)
Buy (US) Buy (UK) Buy (CA) Buy (Worldwide)
Princess Winter is admired by the Lunar people for her grace and kindness, and despite the scars that mar her face, her beauty is said to be even more breathtaking than that of her stepmother, Queen Levana. Winter despises her stepmother, and knows Levana won't approve of her feelings for her childhood friend – the handsome palace guard, Jacin. But Winter isn't as weak as Levana believes her to be and she's been undermining her stepmother's wishes for years. Together with the cyborg mechanic, Cinder, and her allies, Winter might even have the power to launch a revolution and win a war that's been raging for far too long. Can Cinder, Scarlet, Cress, and Winter defeat Levana and find their happily ever after?