Done with June 2016 Releases? Here are July 2016 Releases. For future releases, check Reading Wishlist.
Lisa Heathfield
Paper Butterflies
Hardie Grant Egmont (AU: 1st July 2016)
Buy (US) Buy (UK) Buy (CA) Buy (Worldwide)
June's life at home with her stepmother and stepsister is a dark one – and a secret one. She is trapped like a butterfly in a net. But then June meets Blister, a boy in the woods. In him she recognises the tiniest glimmer of hope that perhaps she can find a way to fly far, far away from home and be free. Because every creature in this world deserves their freedom… But at what price?
Jenny Martin
Marked (Tracked, Book 2)
Penguin Dial (AU: 1st July 2016)
Buy (US) Buy (UK) Buy (CA) Buy (Worldwide)
Cash, the prince of Bisera and leader of the rebellion, is missing. Phee's uncle James is dead. And Charles Benroyal, once again, is behind it all. Caught between grief, thoughts of revenge, and traumatizing flashbacks of battle, Phee struggles to aid the resistance and prove her worth, even as she attempts to reconcile her growing romantic feelings for Bear with her loyalty to Cash. But when Benroyal's attacks grow bolder, no one is prepared for the sacrifices Phee will have to make to win this war once and for all.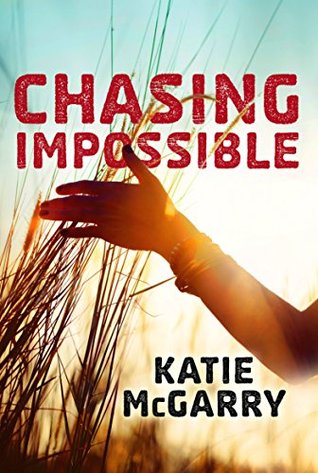 Katie McGarry
Chasing Impossible
Harlequin Teen (US & AU: 1st July 2016)
Buy (US) Buy (CA)
Tough and independent, seventeen-year-old Abby lets very few people into her inner circle. It's common knowledge in her Kentucky town that she deals drugs, but not even her closest friends know why. But when a deal goes south and Abby's suddenly in danger, she finds herself reluctantly forced to lean on daredevil Logan – a boy whose restless spirit matches her own. Logan has his own reasons for wanting to keep Abby at arm's length. But he never expected to find in her the one person who might help him face the demons he's tried so hard to run from. Together, Abby and Logan will have to make a decision: let their current circumstances weigh them down forever…or fight for the future they both thought was impossible.
Tiffany Reisz
The Bourbon Thief
Harlequin MIRA (US & AU: 1st July 2016)
Buy (US) Buy (UK) Buy (CA) Buy (Worldwide)
When Cooper McQueen wakes up from a night with a beautiful stranger, it's to discover he's been robbed. The only item stolen – a million-dollar bottle of bourbon. The thief, a mysterious woman named Paris, claims the bottle is rightfully hers. After all, the label itself says it's property of the Maddox family who owned and operated the Red Thread Bourbon distillery since the last days of the Civil War, until the company went out of business for reasons no one knows… No one except Paris. In the small hours of a Louisville morning, Paris unspools the lurid tale of Tamara Maddox, heiress to the distillery that became an empire. Theirs is a legacy of wealth and power, but also of lies, secrets and sins of omission. Why Paris wants the bottle of Red Thread remains a secret until the truth of her identity is at last revealed, and the century-old vengeance Tamara vowed against her family can finally be completed.
Danielle Rollins
Burning
Bloomsbury (AU: 1st July 2016; UK: 7th July 2016)
Buy (US) Buy (UK) Buy (CA) Buy (Worldwide)
After three years in juvie, Angela Davis is just three months shy of release. She'll finally see her little brother again. And she'll get the hell out of the pit that is Brunesfield Correctional Facility. But then Jessica arrives… She's young, only ten years old, and she's brought to Brunesfield in shackles under the highest security possible. She doesn't speak and is placed in the segregation ward. No one knows what she did to end up there. But there are plenty of rumours. Soon creepy things begin to happen to Angela and her friends that can only be traced to the new girl's arrival and it becomes clear that Jessica is more dangerous than anyone ever expected…
Tiffany Schmidt
Hold Me Like a Breath
Bloomsbury (AU: 1st July 2016; UK: 14th July 2016)
Buy (US) Buy (UK) Buy (CA) Buy (Worldwide)
In Penelope Landlow's world, almost anything can be bought or sold. She's the daughter of one of the three crime families controlling the black market for organ transplants. Because of an autoimmune disorder that causes her to bruise easily, Penny is considered too "delicate" to handle the family business, or even to step foot outside their estate. All Penelope has ever wanted is independence – until she's suddenly thrust into the dangerous world all alone, forced to stay one step ahead of her family's enemies. As she struggles to survive the power plays of rival crime families, she learns dreams come with casualties, betrayal hurts worse than bruises, and there's nothing she won't risk for the people she loves.
Paul Tremblay
Disappearance at Devil's Rock
Titan (UK & AU: 1st July 2016)
Buy (US) Buy (UK) Buy (CA) Buy (Worldwide)
Late one summer night, Elizabeth Sanderson receives the devastating news that every mother fears: her thirteen-year-old son, Tommy, has vanished without a trace in the woods of a local park. The search isn't yielding any answers, and Elizabeth and her young daughter, Kate, struggle to comprehend Tommy's disappearance. Feeling helpless and alone, their sorrow is compounded by anger and frustration: the local and state police have uncovered no leads. Josh and Luis, the friends who were the last to see Tommy before he vanished, may not be telling the whole truth about that night in Borderland State Park, when they were supposedly hanging out a landmark the local teens have renamed Devil's Rock. Living in an all-too-real nightmare, riddled with worry, pain, and guilt, Elizabeth is wholly unprepared for the strange series of events that follow. She believes a ghostly shadow of Tommy materializes in her bedroom, while Kate and other local residents claim to see a shadow peering through their windows in the dead of night. Then, random pages torn from Tommy's journal begin to mysteriously appear – entries that reveal an introverted teenager obsessed with the phantasmagorical; the loss of his father, killed in a drunk-driving accident a decade earlier; a folktale involving the devil and the woods of Borderland; and a horrific incident that Tommy believed connects them. As the search grows more desperate, and the implications of what happened become more haunting and sinister, no one is prepared for the shocking truth about that night and Tommy's disappearance at Devil's Rock.
Danielle Vega
The Exorcism of Sofia Flores (Merciless, Book 2)
Penguin Razorbill (AU: 1st July 2016; US & CA: 5th July 2016)
Buy (US) Buy (UK) Buy (CA) Buy (Worldwide)
Sofia is still processing the horrific truth of what happened when she and three friends performed an exorcism that spiralled horribly out of control. Ever since that night, Sofia has been haunted by bloody and demonic visions. Her therapist says they're all in her head, but to Sofia they feel chillingly real. She just wants to get out of town, start fresh someplace else…until her mother dies suddenly, and Sofia gets her wish. Sofia is sent to St. Mary's, a creepy Catholic boarding school in Mississippi. There, seemingly everyone is doing penance for something, most of all the mysterious Jude, for whom Sofia can't help feeling an unshakeable attraction. But when Sofia and Jude confide in each other about their pasts, something flips in him. He becomes convinced that Sofia is possessed by the devil… Is an exorcism the only way to save her eternal soul?
Keri Arthur
Flameout (Souls of Fire, Book 3)
Penguin Signet (US & CA: 5th July 2016); Hachette Little, Brown Piatkus (UK: 5th July 2016; AU: 12th July 2016)
Buy (US) Buy (UK) Buy (CA) Buy (Worldwide)
Emberly and her red hot partner, Jackson, have hit an impasse in their battle against the crazed humans infected by a plague-like virus derived from vampire blood. Their quest to unearth the leader of the group leads them into an ambush – and leaves Emberly at odds with her former lover, Sam, who's pressuring her to join his Paranormal Investigations Team. To make matters worse, three local witches have been kidnapped – and if their spells fall into the wrong hands, Emberly's powers could end up smothered. With time ticking until the virus consumes the world, Emberly and Jackson must race to save the witches, find a cure, and smoke out their nemesis – or go down in a blaze of glory…
Carrie Ryan
Daughter of Deep Silence
Penguin Speak (US & CA: 12th July 2016)
Buy (US) Buy (UK) Buy (CA) Buy (Worldwide)
In the wake of the devastating destruction of the luxury yacht Persephone, just three souls remain to tell its story – and two of them are lying. Only Frances Mace knows the terrifying truth, and she'll stop at nothing to avenge the murders of everyone she held dear. Even if it means taking down the boy she loves and possibly losing herself in the process.
J. A. Souders
Revelations (Elysium Chronicles, Book 2)
Macmillan Tor (US: 12th July 2016)
Buy (US) Buy (UK) Buy (CA) Buy (Worldwide)
Six weeks after her arrival on the Surface, Evelyn Winters is no closer to unlocking the memories lost in her subconscious than she was when she first came. Isolated in a strange new society, Evie has only Gavin Hunter to remind her of who she once was. But even with a clean slate, it's easy to see that Evie doesn't fit in on the Surface. And as her differences make her feel more and more alone, she can't help but yearn for that place she doesn't remember: the isolated city hidden in the depths of the ocean. Elysium. Home. But she can't exactly tell Gavin what she's feeling. Not when he's the one who helped her escape Elysium in the first place, and has the scars to prove it. Though the doctors say otherwise, Gavin believes that Evie just needs time. And if her memories don't come back, well, maybe she's better off not remembering her past. But the decision may be out of their hands when Evie's ever-elusive memories begin to collide with reality. People and images from her past appear in the most unlikely places, haunting her, provoking her…and making her seem not only strange but dangerous. Evie and Gavin can't wait around for her memories to return. They'll have to journey across the Outlands of the Surface to find help, and in the end, their search may just lead them back to the place it all started…
J. A. Souders
Rebellion (Elysium Chronicles, Book 3)
Macmillan Tor (US: 12th July 2016)
Buy (US) Buy (UK) Buy (CA) Buy (Worldwide)
Back in Elysium at last, Evie has finally found her true self hidden under layers and layers of false memories implanted by the woman she knew as Mother. Thanks to the intervention of her father, she knows the horrible truth about Mother and her insidious plans for the city. With the help of the love of her life, Gavin, and her best friend, Asher St. James, Evie is determined to free her people from the cruel dictatorship of Mother's laws. But how do you free people who don't know they need rescuing? Working with the growing Underground rebellion, Evie tries to remove Mother from her position by force – with disastrous results. As the body count rises, Evie must find a way to save Elysium before Mother destroys them all.
Wendy Walker
All Is Not Forgotten
Macmillan St. Martin's (US: 12th July 2016)
Buy (US) Buy (UK) Buy (CA) Buy (Worldwide)
It begins in the small, affluent town of Fairview, Connecticut, where everything seems picture perfect. Until one night when young Jenny Kramer is attacked at a local party. In the hours immediately after, she is given a controversial drug to medically erase her memory of the violent assault. But, in the weeks and months that follow, as she heals from her physical wounds, and with no factual recall of the attack, Jenny struggles with her raging emotional memory. Her father, Tom, becomes obsessed with his inability to find her attacker and seek justice while her mother, Charlotte, struggles to pretend this horrific event did not touch her carefully constructed world. As Tom and Charlotte seek help for their daughter, the fault lines within their marriage and their close-knit community emerge from the shadows where they have been hidden for years.
Madeleine Roux
Catacomb (Asylum, Book 3)
HarperCollins (UK: 14th July 2016)
Buy (US) Buy (UK) Buy (CA) Buy (Worldwide)
Senior year is finally over. After all they've been through, Dan, Abby, and Jordan are excited to take one last road trip together, to visit Jordan's uncle in New Orleans. But on the way, the three friends notice that someone appears to be following them. Then Dan starts receiving phone messages from someone he didn't expect to hear from again – someone who died last Halloween. As the strange occurrences escalate, Dan is forced to accept that everything that has happened to him in the past year may not be a coincidence but fate – a fate that ties Dan to a group called the Bone Artists, who have a sinister fascination with notorious killers of the past. Now Dan's only hope is that he will make it out of his senior trip alive.
Madeleine Roux
Escape from Asylum (Asylum, Book 4)
HarperCollins (UK: 14th July 2016)
Buy (US) Buy (UK) Buy (CA) Buy (Worldwide)
Ricky Desmond doesn't belong in the Brookline asylum. His parents sent him here because they think he's a deviant – and that he can be cured – but Ricky knows there's no cure for what he has. Soon after he arrives, Ricky learns that being locked up against his will is only the beginning of his problems. Rumour has it that the Brookline warden authorizes treatments that aren't entirely…humane. That he's a butcher, a monster. And if the screams that Ricky hears coming from the basement are any indication, the rumours are an understatement. Now, with the help of a nurse who feels just as trapped in Brookline as he does, Ricky must escape before the asylum claims his sanity – or his life.
Emma Cline
The Girls
Random House Chatto & Windus (AU: 15th July 2016)
Buy (US) Buy (UK) Buy (CA) Buy (Worldwide)
Evie Boyd is desperate to be noticed. In the summer of 1969, empty days stretch out under the California sun. The smell of honeysuckle thickens the air and the sidewalks radiate heat. Until she sees them. The snatch of cold laughter. Hair, long and uncombed. Dirty dresses skimming the tops of thighs. Cheap rings like a second set of knuckles. The girls. And at the centre, Russell. Russell and the ranch, down a long dirt track and deep in the hills. Incense and clumsily strummed chords. Rumours of sex, frenzied gatherings, teen runaways. Was there a warning, a sign of things to come? Or is Evie already too enthralled by The Girls to see that her life is about to be changed forever?
Amanda Panitch
Never Missing, Never Found
Random House (AU: 15th July 2016)
Buy (US) Buy (UK) Buy (CA) Buy (Worldwide)
Stolen from her family as a young girl, Scarlett was lucky enough to eventually escape her captor. Now a teen, she's starting a summer job at an amusement park. There are cute boys, new friends, and the chance to finally have a normal life. Her first day on the job, Scarlett is shocked to discover that a girl from the park has gone missing. Old memories come rushing back. And now as she meets her new co-workers, one of the girls seems strangely familiar. When Scarlett chose to run all those years ago, what did she set into motion? And when push comes to shove, how far will she go to uncover the truth…before it's too late?
Kelly Meding
Oracle
Smedge Press (US: 18th July 2016)
Buy (US) Buy (UK) Buy (CA)
Dr. Dean Frey is a man of science. His lifelong desire to create a better future for mankind has led him to the prestigious, and highly mysterious, Wilderness Institute of Scientific Research & Technology, as the head of their Robotics Engineering department. Building on the research and designs of others before him, Dean's own genius culminates in the successful creation of Anthony – the first fully-automated, free-thinking android prototype. And now Wilderness wants to sell Anthony to the military. Unwilling to allow his achievement to become weaponised, Dean reaches out to a former Wilderness employee with the resources to help him steal Anthony and relocate them both to safety. He's put into contact with the very secretive Nick and Olivia, who ask for one simple thing in return: trust us, no matter what you see or hear. Blind trust isn't in Dean's cautious nature, but he has no other choice. For telekinetic Olivia, rescuing a fellow Psion from a life of imprisonment and experimentation is one of her favourite things. Being paid is nice, but she'll do the job for free, if it means giving Wilderness the finger. When Olivia's reclusive mentor solicits her and her telepathic partner Nick's help in smuggling a very special Project out of Wilderness, they jump at the chance to infiltrate their former home and do some internal damage to the institute that created them. With their combined knowledge of the facility, breaking Anthony out of Wilderness should have been easy – but Olivia learned a long time ago to never underestimate her enemies, or the lengths they'll go to retrieve what's theirs. And this time, the price for stealing the Project may be more than she's willing to pay.
Carrie Jones
Flying (Flying, Book 1)
Macmillan Tor (US: 19th July 2016)
Buy (US) Buy (UK) Buy (CA) Buy (Worldwide)
People have always treated seventeen-year-old Mana as someone in need of protection. She's used to being coddled, being an only child, but it's hard to imagine anything could ever happen in her small-town, normal life. As her mother's babying gets more stifling than ever, she's looking forward to cheering at the big game and getting out of the house for a while. But that night, Mana's life goes haywire. First, the hot guy she's been crushing on at school randomly flips out and starts spitting acid during the game. Then they get into a knockdown, drag-out fight in the locker room, during which Mana finds herself leaping around like a kangaroo on steroids. As a flyer on the cheerleading squad, she's always been a good jumper, but this is a bit much. By the time she gets home and finds her house trashed and an alien in the garage, Mana starts to wonder if her mother had her reasons for being overprotective. It turns out, Mana's frumpy, timid mom is actually an alien hunter, and now she's missing – taking a piece of technology with her that everyone wants their hands on, both human and alien. Now her supposed partner, a guy that Mana has never met or heard of (and who seems way too young and way too arrogant to be hunting aliens), has shown up, ordering Mana to come with him. Now, on her own for the first time, Mana will have to find a way to save her mother – and maybe the world – and hope she's up to the challenge.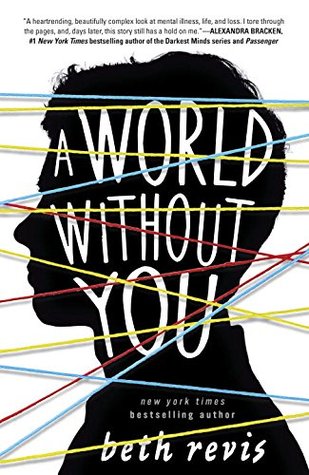 Beth Revis
A World Without You
Penguin Razorbill (US: 19th July 2016)
Buy (US) Buy (UK) Buy (CA) Buy (Worldwide)
Seventeen-year-old Bo has always had delusions that he can travel through time. When he was ten, Bo claimed to have witnessed the Titanic hit an iceberg, and at fifteen, he found himself on a Civil War battlefield, horrified by the bodies surrounding him. So when his concerned parents send him to a school for troubled youth, Bo assumes he knows the truth: that he's actually attending Berkshire Academy, a school for kids who, like Bo, have "superpowers." At Berkshire, Bo falls in love with Sofia, a quiet girl with a tragic past and the superpower of invisibility. Sofia helps Bo open up in a way he never has before. In turn, Bo provides comfort to Sofia, who lost her mother and two sisters at a very young age. But even the strength of their love isn't enough to help Sofia escape her deep depression. After she commits suicide, Bo is convinced that she's not actually dead. He believes that she's stuck somewhere in time – that he somehow left her in the past, and now it's his job to save her.
Laurie Faria Stolarz
Return to the Dark House (Dark House, Book 2)
Disney-Hyperion (US: 19th July 2016)
Buy (US) Buy (UK) Buy (CA) Buy (Worldwide)
Ivy Jensen survived the Dark House once, but can she make it out a second time? Two months have passed since Ivy narrowly escaped the Nightmare Elf's grip, but the memories of Parker, Natalie, Shayla, Frankie, and Garth continue to haunt her. Their killer is still out there – somewhere. The police trail has gone cold, though, and it's up to Ivy to piece together the clues to find him. When a cryptic video arrives in her inbox, Ivy soon finds herself back in the spotlight, this time on a twisted scavenger hunt through the dark, ancient halls of a long-forgotten Gothic school building. Ivy's not alone, either. Taylor Monroe has returned to the scene. But can Taylor be trusted? Or is she another pawn in the Nightmare Elf's deadly game?
Rachel Vincent
The Stars Never Rise
Random House Ember (US & CA: 19th July 2016)
Buy (US) Buy (UK) Buy (CA) Buy (Worldwide)
When sixteen-year-old Nina Kane discovers that her sister, Mellie, is keeping a secret that threatens their very existence, she'll do anything to protect her. Because in New Temperance, sins are prosecuted as crimes by the brutal Church and its army of black-robed exorcists. And Mellie's sin has put her in serious trouble. To save her sister, Nina will need to trust Finn, a fugitive and rogue exorcist with deep green eyes and a penchant for hoodies. What they'll do together might just keep them all alive, stop the Church, and change the face of the world. Holy hellfire indeed.
Deidre Knight
Butterfly Tattoo (Ultimate Edition)
TKA Distribution (US: 21st July 2016)
Buy (US) Buy (UK) Buy (CA)
The new and expanded ultimate edition. Includes an exclusive "Dear Reader" letter from Deidre, new reader discussion questions, and some of Deidre's blogs discussing the writing of the book and its impact on LGBT fiction. You never know where love will find you. Michael Warner had never been with a man before, until the night Alex Richardson turned his world upside down with a single kiss. Together they shared a home, and a daughter, until a drunk driver brought an end to their Happily Ever After. A year later, Michael is still drowning in grief when fate throws him a lifeline in the form of Rebecca O'Neill, a powerhouse producer with a collection of skeletons piled just as high as his own. How could anyone ever love this face? That's what Rebecca thinks every time she looks in the mirror. Once she was Hollywood's favourite "It Girl" and every man's fantasy. Now, a jagged slash serves as a daily reminder of the attack that destroyed her dreams, and nearly took her life. But, when Michael is called to her office to fix a power outage, the sound of the rugged electrician's voice stirs feelings of desire she thought were lost forever. And, when the lights come up, she sees a pain as familiar as her own behind his haunted brown eyes. With each kiss, Rebecca mends a piece of Michael's shattered heart. And with each touch, he reminds her of how beautiful she was – and still is. But, no matter how carefully they tiptoe around the landmines of the past, it's just a matter of time before unfinished business and a bombshell revelation test the limits of their new and fragile love.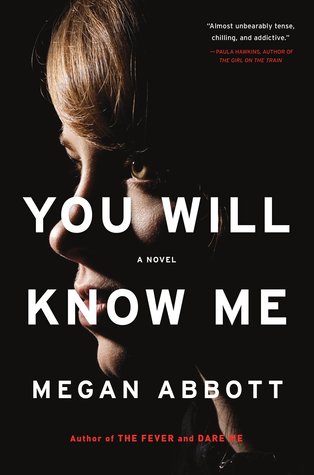 Megan Abbott
You Will Know Me
Hachette Little, Brown (US: 26th July 2016); Pan Macmillan Picador (AU: 26th July 2016; UK: 28th July 2016)
Buy (US) Buy (UK) Buy (CA) Buy (Worldwide)
How far will you go to achieve a dream? That's the question a celebrated coach poses to Katie and Eric Knox after he sees their daughter Devon, a gymnastics prodigy and Olympic hopeful, compete. For the Knoxes there are no limits – until a violent death rocks their close-knit gymnastics community and everything they have worked so hard for is suddenly at risk. As rumours swirl among the other parents, Katie tries frantically to hold her family together while also finding herself irresistibly drawn to the crime itself. What she uncovers – about her daughter's fears, her own marriage, and herself – forces Katie to consider whether there's any price she isn't willing to pay to achieve Devon's dream.
V. C. Andrews [also published as Virginia Andrews]
Whitefern (Audrina, Book 2)
Simon & Schuster Pocket (US, UK, CA, & AU: 26th July 2016)
Buy (US) Buy (UK) Buy (CA) Buy (Worldwide)
Audrina remembers a better time, when her husband, Arden, was a young man with a heart filled with devotion for her. He didn't used to be this ambitious, expansive…this cruel. But then, the death of Audrina's father changed a great many things. When the reading of her father's will reveals that Audrina herself will control fifty-one percent of the family brokerage – the halls of Whitefern again don't feel safe. Arden's protestations become frantic, nearly violent. And while Audrina didn't anticipate running the family business, she's curious to do so. And she can't help but wonder what had made her father change his will at the last minute? What did he know about Arden that she didn't? Trapped in the middle of it all: her fragile, simple sister – the beautiful, trusting Sylvia. Audrina promised her father she'd watch over the young woman. But after years of relative quiet, the dark days of Whitefern may have returned…