Done with May 2016 Releases? Here are June 2016 Releases. For future releases, check Reading Wishlist.
Tara Altebrando
The Leaving
Bloomsbury (AU: 1st June 2016; US: 7th June 2016; UK: 8th June 2016)
Buy (US); Buy (UK); Buy (CA); Buy (Worldwide)
Eleven years ago, six kindergartners went missing without a trace. After all that time, the people left behind moved on, or tried to. Until today. Today five of those kids return. They're sixteen, and they are…fine. Scarlett comes home and finds a mom she barely recognizes, and doesn't really recognize the person she's supposed to be, either. But she thinks she remembers Lucas. Lucas remembers Scarlett, too, except they're entirely unable to recall where they've been or what happened to them. Neither of them remember the sixth victim, Max – the only one who hasn't come back. Which leaves Max's sister, Avery, wanting answers. She wants to find her brother – dead or alive – and isn't buying this whole memory-loss story. But as details of the disappearance begin to unfold, no one is prepared for the truth.
V. C. Andrews [also published as Virginia Andrews]
Sage's Eyes
Simon & Schuster (UK & AU: 2nd June 2016)
Buy (US); Buy (UK); Buy (CA); Buy (Worldwide)
Sixteen-year-old Sage is a lonely child. Her adoptive parents watch her obsessively, as if studying her for warning signs of…something. And maybe they're right to – even she can't make sense of the strange things she sees and hears. She possesses knowledge that other teenagers don't, that her parents and teachers – no adult – could possibly have. So when Sage finally makes a friend who understands her alarming gift, he becomes her confidant, a precarious link to the truth about who she really is. For Sage and the alluring new boy at school share many things in common. Perhaps they'll learn far too many things.
Becca Fitzpatrick
Dangerous Lies
Simon & Schuster (UK & AU: 2nd June 2016)
Buy (US); Buy (UK); Buy (CA); Buy (Worldwide)
Stella Gordon's life is a lie. She does not belong in Thunder Basin, Nebraska. As the key witness in a murder trial, Stella is under witness protection, living a life she doesn't want. No one can know who she really is. Not even Chet Falconer, her hot, enigmatic neighbour. But against her better judgement, Stella finds herself falling under Chet's spell… A storm is brewing. Is Stella really safe in Thunder Basin? And will Chet be her shelter, or her downfall…?
Amy Plum
Until the Beginning (After the End, Book 2)
HarperCollins (UK: 2nd June 2016; AU: 20th June 2016)
Buy (US); Buy (UK); Buy (CA); Buy (Worldwide)
When Juneau's clan disappeared, she lost so much more than her friends and family. She soon discovered everything she thought she knew about her life was a lie. Her people's gifts were actually secret abilities that others wanted, desperately enough to kidnap an entire village. Juneau set off on a cross-country journey with her new companion, Miles, to find her clan, which led them to a game preserve in New Mexico. Now Juneau's people are finally within reach, and she will stop at nothing to save them. But she has a target on her back too, because unbeknownst to her she is the key to unlocking everything. To rescue her people – and herself – Juneau must discover what she and her abilities are truly capable of.
Jessica Alcott
Even When You Lie to Me
Random House Ember (US & CA: 7th June 2016; AU: 15th June 2016)
Buy (US); Buy (UK); Buy (CA); Buy (Worldwide)
Charlie, a senior, isn't looking forward to her last year of high school. Another year of living in the shadow of her best friend, Lila. Another year of hiding behind the covers of her favourite novels. Another year of navigating her tense relationship with her perfectionist mom. But everything changes when she meets her new English teacher. Mr. Drummond is smart. Irreverent. Funny. Hot. Everyone loves him. And Charlie thinks he's the only one who gets her. She also thinks she might not be the only one with a crush.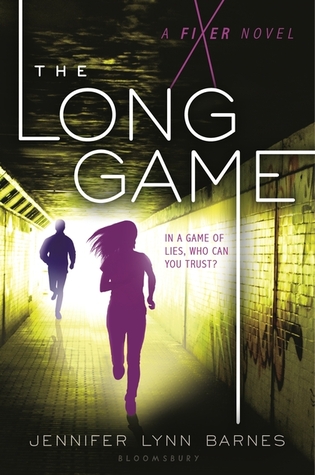 Jennifer Lynn Barnes
The Long Game (Fixer, Book 2)
Bloomsbury (US: 7th June 2016)
Buy (US); Buy (UK); Buy (CA); Buy (Worldwide)
For Tess Kendrick, a junior at the elite Hardwicke School in Washington D.C., fixing runs in the family. But Tess has another legacy, too, one that involves power and the making of political dynasties. When Tess is asked to run a classmate's campaign for student council, she agrees. But when the candidates are children of politicians, even a high school election can involve life-shattering secrets. Meanwhile, Tess's guardian has also taken on an impossible case, as a terrorist attack calls into doubt who can – and cannot – be trusted on Capitol Hill. Tess knows better than most that power is currency in Washington, but she's about to discover first-hand that power always comes with a price.
Sara Wilson Etienne
Lotus and Thorn
Penguin G.P. Putnam's Sons (US & CA: 7th June 2016)
Buy (US); Buy (UK); Buy (CA); Buy (Worldwide)
Ravaged by a plague known as Red Death, the planet Gabriel, a former colony of Earth, is a barren wasteland. Since being abandoned by Earth 500 years ago, resources are scarce and life is cheap. To stay alive, the survivors, the Citizens, scavenge the remains of a now dead city, trading for food with the resource-rich Curadores, the only other survivors on Gabriel. Every old computer, every piece of wire, every scrap of metal counts. To steal is the ultimate sin. So when tough-as-nails seventeen-year-old Leica is caught doing just that, she's exiled and left to the mercy of Gabriel's unforgiving desert for the rest of her life. While in exile, Leica discovers a mysterious shuttle, which may not only lead her home, but even more impossible – re-establish contact with Earth. Then Red Death rears its head again, killing her entire work crew, leaving Leica all alone until a handsome Curador offers her refuge in the Dome – the only place on Gabriel untouched by Red Death, where a decadent and sultry life awaits. But there's a catch: Leica can only enter the Dome as his concubine – his Kisaeng. When a rogue group of Citizens see their chance for revolution in Leica's good fortune, she finds herself unravelling a deadly mystery with chilling answers to the true origin of Red Death and the reason Earth really abandoned them so long ago.
Margaret Fortune
Nova
Penguin DAW (US & CA: 7th June 2016)
Buy (US); Buy (UK); Buy (CA); Buy (Worldwide)
Lia Johansen was created for only one purpose: to slip onto the strategically placed New Sol Space Station and explode. But her mission goes to hell when her clock malfunctions, freezing her countdown with just two minutes to go. With no Plan B, no memories of her past, and no identity besides a name stolen from a dead POW, Lia has no idea what to do next. Her life gets even more complicated when she meets Michael Sorenson, the real Lia's childhood best friend. Drawn to Michael and his family against her better judgment, Lia starts learning what it means to live and love, and to be human. It is only when her countdown clock begins sporadically losing time that she realizes even duds can still blow up. If she wants any chance at a future, she must find a way to unlock the secrets of her past and stop her clock. But as Lia digs into her origins, she begins to suspect there's far more to her mission and to this war, than meets the eye. With the fate of not just a space station but an entire empire hanging in the balance, Lia races to find the truth before her time – literally – runs out.
Tiffany Schmidt
Break Me Like a Promise (Once Upon a Family, Book 2)
Bloomsbury (US: 7th June 2016)
Buy (US); Buy (UK); Buy (CA); Buy (Worldwide)
All Magnolia Vickers ever wanted was to follow in her father's path and head up the Family business. And, once upon a time, she and Carter Landlow were going to do it together. But new legislation is about to destroy the Family's operations in the black-market organ trade, and Carter, her love, is dead. Then Maggie runs into Alex, who needs something her family is uniquely able to deliver, and he's willing to manipulate her to get it. Maggie hates being blackmailed into fulfilling his bargain, but the longer it takes to help him – and as Alex's health declines – Maggie is surprised to find herself falling for him. Like it or not, if she wants to save Alex's life and carve out a place in the new legalized organ business, she's going to have to fight for both.
Alison Umminger
American Girls [also published as My Favourite Manson Girl]
Macmillan Flatiron (US: 7th June 2016); Hachette Little, Brown ATOM (UK & AU: 7th June 2016)
Buy (US); Buy (UK); Buy (CA); Buy (Worldwide)
Anna has had a miserable year. Everything feels wrong with her life. And rather than stay and face the mess, she steals a credit card and books herself a seat on the first flight out of town to Los Angeles, to crash with her sister. But soon after she lands, cold reality soon dawns on her: Hollywood isn't the escape she needs. She is trapped in a town full of lost souls and wannabes, with no friends, no cash and no return ticket. When she's offered a job researching the murderous Manson girls for a dubious film, she reluctantly accepts – she needs the money. But soon enough, among the fake smiles and glitter-fuelled parties, things turn from strange, to dark, to dangerous… This is not going to be the summer Anna had in mind.
Richelle Mead
The Immortal Crown (Age of X, Book 2)
Penguin (AU: 13th June 2016)
Buy (US); Buy (UK); Buy (CA); Buy (Worldwide)
Religious investigator Justin March and Mae Koskinen, the beautiful supersoldier assigned to protect him, have been charged with investigating reports of the supernatural and the return of the gods. With this investigation comes a shocking revelation: not only are the gods vying for human control, but the Elect – special humans marked by the divine – are turning against one another in bloody fashion. Then Justin and Mae are assigned to a diplomatic delegation headed by Lucian Darling, Justin's old friend and rival, to go into Arcadia, the RUNA's dangerous neighbouring country. Here, in a society where women are commodities and religion is intertwined with government, Justin discovers powerful forces at work, even as he struggles to come to terms with is own reluctantly acquired deity. Meanwhile, Mae has a secret mission of her own: find the illegitimate niece her family smuggled away years ago. But with Justin and Mae resisting the resurgence of the gods in Arcadia, a reporter's connection with someone close to Justin threatens to expose their mission – and with it the divine forces the government is determined to keep secret.
Madeline Ashby
Company Town
Pan Macmillan Tor (AU: 14th June 2016)
Buy (US); Buy (UK); Buy (CA); Buy (Worldwide)
They call it Company Town – a city-sized oil rig off the coast of the Canadian Maritimes, now owned by one very wealthy, powerful, byzantine family: Lynch Ltd. Hwa is of the few people in her community (which constitutes the whole rig) to forgo bio-engineered enhancements. As such, she's the last truly organic person left on the rig – making her doubly an outsider, as well as a neglected daughter and bodyguard extraordinaire. Still, her expertise in the arts of self-defence and her record as a fighter mean that her services are yet in high demand. When the youngest Lynch needs training and protection, the family turns to Hwa. But can even she protect against increasingly intense death threats seemingly coming from another timeline? Meanwhile, a series of interconnected murders threatens the city's stability and heightens the unease of a rig turning over. All signs point to a nearly invisible serial killer, but all of the murders seem to lead right back to Hwa's front door. Company Town has never been the safest place to be – but now, the danger is personal.
Emma Cline
The Girls
Random House (US & CA: 14th June 2016; UK: 16th June 2016; AU: 27th June 2016)
Buy (US); Buy (UK); Buy (CA); Buy (Worldwide)
Northern California, during the violent end of the 1960s. At the start of summer, a lonely and thoughtful teenager, Evie Boyd, sees a group of girls in the park, and is immediately caught by their freedom, their careless dress, their dangerous aura of abandon. Soon, Evie is in thrall to Suzanne, a mesmerizing older girl, and is drawn into the circle of a soon-to-be infamous cult and the man who is its charismatic leader. Hidden in the hills, their sprawling ranch is eerie and run down, but to Evie, it is exotic, thrilling, charged – a place where she feels desperate to be accepted. As she spends more time away from her mother and the rhythms of her daily life, and as her obsession with Suzanne intensifies, Evie does not realize she is coming closer and closer to unthinkable violence.
Laura Lam
False Hearts
Macmillan Tor (US: 14th June 2016; UK: 16th June 2016; AU: 28th June 2016)
Buy (US); Buy (UK); Buy (CA); Buy (Worldwide)
Raised in the closed cult of Mana's Hearth and denied access to modern technology, conjoined sisters Taema and Tila dream of a life beyond the walls of the compound. When the heart they share begins to fail, the twins escape to San Francisco, where they are surgically separated and given new artificial hearts. From then on they pursue lives beyond anything they could have previously imagined. Ten years later, Tila returns one night to the twins' home in the city, terrified and covered in blood, just before the police arrive and arrest her for murder – the first homicide by a civilian in decades. Tila is suspected of involvement with the Ratel, a powerful crime syndicate that deals in the flow of Zeal, a drug that allows violent minds to enact their darkest desires in a terrifying dreamscape. Taema is given a proposition: go undercover as her sister and perhaps save her twin's life. But during her investigation Taema discovers disturbing links between the twins' past and their present. Once unable to keep anything from each other, the sisters now discover the true cost of secrets.
Madeleine Roux
Catacomb (Asylum, Book 3)
HarperCollins (US & CA: 14th June 2016; AU: 20th June 2016)
Buy (US); Buy (UK); Buy (CA); Buy (Worldwide)
Senior year is finally over. After all they've been through Dan, Abby, and Jordan are excited to take one last road trip together, to visit Jordan's uncle in New Orleans. But on the way, the three friends notice that someone appears to be following them. Then Dan starts receiving phone messages from someone he didn't expect to hear from again – someone who died last Halloween. As the strange occurrences escalate, Dan is forced to accept that everything that has happened to him in the past year may not be a coincidence but fate – a fate that ties Dan to a group called the Bone Artists, who have a sinister fascination with notorious killers of the past. Now Dan's only hope is that he will make it out of his senior trip alive.
Madeleine Roux
Escape from Asylum (Asylum, 4)
HarperCollins (US & CA: 14th June 2016; AU: 20th June 2016)
Buy (US); Buy (UK); Buy (CA); Buy (Worldwide)
Ricky Desmond doesn't belong in the Brookline asylum. His parents sent him here because they think he's a deviant – and that he can be cured – but Ricky knows there's no cure for what he has. Soon after he arrives, Ricky learns that being locked up against his will is only the beginning of his problems. Rumour has it that the Brookline warden authorizes treatments that aren't entirely…humane. That he's a butcher, a monster. And if the screams that Ricky hears coming from the basement are any indication, the rumours are an understatement. Now, with the help of a nurse who feels just as trapped in Brookline as he does, Ricky must escape before the asylum claims his sanity – or his life.
Mira Grant
Rise (Newsflesh, Anthology)
Hachette Orbit (US & UK: 21st June 2016)
Buy (US); Buy (UK); Buy (CA); Buy (Worldwide)
Collected here for the first time is every piece of short fiction from Mira Grant's Newsflesh series, with two new never-before-published novellas and all eight short works available for the first time in print. A portrait of an America paralysed with fear. No one leaves their houses and entire swaths of the country have been abandoned. And only the brave, the determined, or the very stupid, venture out into the wild… Contents: 1. Countdown; 2. Everglades; 3. San Diego 2014; 4. How Green This Land, How Blue This Sea; 5. The Day the Dead Came to Show and Tell; 6. Please Do Not Taunt the Octopus; 7. All the Pretty Little Horses (Never Before Published); 8. Coming to You Live (Never Before Published).
Paul Tremblay
Disappearance at Devil's Rock
HarperCollins William Morrow (US & CA: 21st June 2016)
Buy (US); Buy (UK); Buy (CA); Buy (Worldwide)
Late one summer night, Elizabeth Sanderson receives the devastating news that every mother fears: her thirteen-year-old son, Tommy, has vanished without a trace in the woods of a nearby state park. The search isn't yielding any answers, and Elizabeth and her eleven-year-old daughter, Kate, struggle to comprehend Tommy's disappearance. Feeling helpless and alone, their sorrow is compounded by anger and frustration. Neither the state nor local police have uncovered any leads. Josh and Luis, the friends who were the last to see Tommy before he vanished, may not be telling the whole truth about that night in Borderland State Park, when they were supposedly hanging out at a landmark they have renamed Devil's Rock. Living in an all-too-real nightmare, Elizabeth is wholly unprepared for the strange series of events that follow. She believes a wraithlike apparition of Tommy materializes in her bedroom, while Kate and other local residents claim to see a shadowy figure peering through their windows in the dead of night. Then, random pages torn from Tommy's journals begin to mysteriously appear – entries that reveal an introverted teenager obsessed with the phantasmagoric; the loss of his father, killed in a drunk-driving accident a decade earlier; a folktale involving the devil and the woods of Borderland; the coming zombie "pocketclips"; and a horrific incident that Tommy believed connected them all. As the search grows more desperate, and the implications of what happened become more ominous and sinister, no one is prepared for the shocking truth about that night at Devil's Rock.
John Ajvide Lindqvist [translated by Marlaine Delargy]
I Am Behind You
Text (AU: 27th June 2016)
Buy (AU); Buy (Worldwide)
Four families wake up one morning in their caravans, next to their cars, on an ordinary campsite in southern Sweden. However, during the night something strange has happened. Everything else has disappeared, and the world has been transformed into an endless expanse of grass. The sky is blue, but there is no sign of the sun; there are no trees, no flowers, no birds. And every radio plays nothing but the songs of sixties pop icon Peter Himmelstrand. As the holiday-makers try to come to terms with what has happened, they are forced to confront their deepest fears and secret desires, and in many cases expose the less appealing aspects of their character. Past events that they have tried to bury rise to the surface and take on a terrifying physical form. Can any of them find a way back to reality?
Darynda Jones
The Curse of Tenth Grave (Charley Davidson, Book 10)
Macmillan St. Martin's (US: 28th June 2016); Hachette Little, Brown Piatkus (UK & AU: 28th June 2016)
Buy (US); Buy (UK); Buy (CA); Buy (Worldwide)
As a Part-time PI and fulltime grim reaper, Charley Davidson has asked a lot of questions throughout her life: Why can I see dead people? Who is the hot supernatural entity following me? How do I get gum out of my sister's hair before she wakes up? But, "How do I trap not one malevolent god, but three?" was never among them. Until now. And since those gods are on earth to kill her daughter, she has little choice but to track them down, trap them, and cast them from this dimension. There's just one problem. One of the three stole her heart a very long time ago. Can the Razer, a god of absolute death and destruction, change his omniscient spots, or will his allegiances lie with his brothers? Those are just a few of the questions Charley must answer, and quick. Add to that a homeless girl running for her life, an innocent man who's been charged with murdering the daughter of a degenerate gambler, and a pendant made from god glass that has the entire supernatural world in an uproar, and Charley has her hands full. If she can manage to take care of the whole world-destroying-gods thing, we're saved. If not, well…
Kate Kessler
It Takes One (Audrey Harte, Book 1)
Hachette Orbit Little, Brown Orbit (AU: 28th June 2016; UK: 30th June 2016)
Buy (US); Buy (UK); Buy (CA); Buy (Worldwide)
Criminal psychologist Audrey Harte is returning home after seven years. She'll have to face the whispers and the rumours that have haunted her family since she left. Because when Audrey was thirteen, she and her best friend Maggie killed Maggie's abusive father. Her first night back in town ends in a fight with a drunken Maggie, with her old crush Jake to witness it all. Audrey can't believe it can get worse. Then Maggie turns up dead. Now, Audrey has to find out who the murderer is – before everyone decides that she is to blame. And before the murderer can set their sights on her.
Amanda Panitch
Never Missing, Never Found
Random House (US & CA: 28th June 2016)
Buy (US); Buy (UK); Buy (CA); Buy (Worldwide)
Some choices change everything. Scarlett chose to run. And the consequences will be deadly. Stolen from her family as a young girl, Scarlett was lucky enough to eventually escape her captor. Now a teen, she's starting a summer job at an amusement park. There are cute boys, new friends, and the chance to finally have a normal life. Her first day on the job, Scarlett is shocked to discover that a girl from the park has gone missing. Old memories come rushing back. And now as she meets her new co-workers, one of the girls seems strangely familiar. When Scarlett chose to run all those years ago, what did she set into motion? And when push comes to shove, how far will she go to uncover the truth…before it's too late?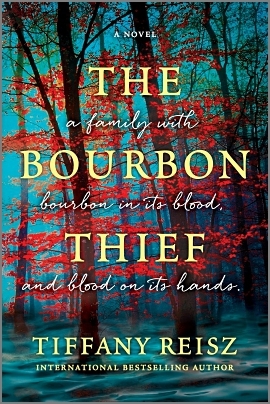 Tiffany Reisz
The Bourbon Thief
Harlequin MIRA (UK: 28th June 2016)
Buy (US); Buy (UK); Buy (CA); Buy (Worldwide)
When Cooper McQueen wakes up from a night with a beautiful stranger, it's to discover he's been robbed. The only item stolen – a million-dollar bottle of bourbon. The thief, a mysterious woman named Paris, claims the bottle is rightfully hers. After all, the label itself says it's property of the Maddox family who owned and operated the Red Thread Bourbon distillery since the last days of the Civil War, until the company went out of business for reasons no one knows… No one except Paris. In the small hours of a Louisville morning, Paris unspools the lurid tale of Tamara Maddox, heiress to the distillery that became an empire. Theirs is a legacy of wealth and power, but also of lies, secrets and sins of omission. Why Paris wants the bottle of Red Thread remains a secret until the truth of her identity is at last revealed, and the century-old vengeance Tamara vowed against her family can finally be completed.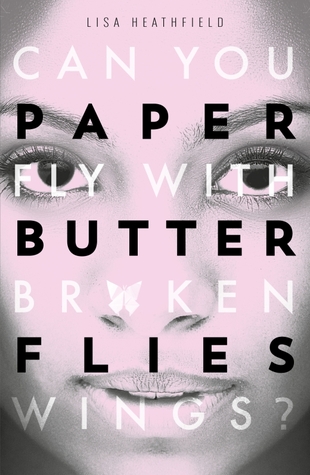 Lisa Heathfield
Paper Butterflies
Egmont (UK: 30th June 2016)
Buy (US); Buy (UK); Buy (CA); Buy (Worldwide)
June's life at home with her stepmother and stepsister is a dark one – and a secret one. Not even her father knows about it. She's trapped like a butterfly in a net. But then she meets Blister, a boy in the woods. And in him, June recognises the tiniest glimmer of hope that perhaps she can find a way to fly far, far away from home and be free. Because every creature in this world deserves their freedom…but at what price?