Happy Release Day to:
Lauren DeStefano
No Intention of Dying (Internment, Novella)
Simon & Schuster (US & CA: 9th December 2014); HarperCollins (AU: 9th December 2014)
Buy (US) Buy (UK) Buy (CA)
Daphne witnesses her seven-year-old sister Amy having a seizure-like event, a result of injuries sustained when she wandered too close to the Edge. Government doctors insist these seizures are punishment for Amy's bad behaviour, but Daphne disagrees. Obsessed with finding out what lured her sister out there to the Edge to begin with, Daphne leads Judas, her betrothed, a young man with his own secrets, on an expedition near the Edge to reconstruct her sister's fateful event. But how close is too close?
Stacey Jay
Of Beast and Beauty
Random House Ember (US & CA: 9th December 2014)
Buy (US) Buy (UK) Buy (CA) Buy (Worldwide)
In the city of Yuan, the blind Princess Isra is raised to be a human sacrifice. Her death will ensure her city's vitality. In the desert, a mutant beast named Gem fights to save his people, known as the Monstrous, from starvation. Neither dreams that, together, they can return balance to their worlds. When Gem is captured for trying to steal Yuan's enchanted roses, he becomes a prisoner of the city. Isra enlists his help, and soon begins to care for him – and to question everything she has been brought up to believe…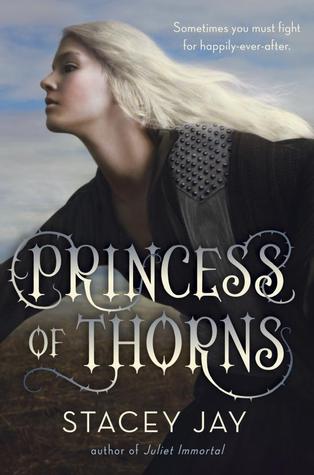 Stacey Jay
Princess of Thorns
Random House Delacorte (US & CA: 9th December 2014)
Buy (US) Buy (UK) Buy (CA) Buy (Worldwide)
Though she looks like a mere mortal, Princess Aurora is a fairy blessed with enhanced strength, bravery, and mercy yet cursed to destroy the free will of any male who kisses her. Disguised as a boy, she enlists the help of the handsome but also cursed Prince Niklaas to fight legions of evil and free her brother from the ogre queen who stole Aurora's throne ten years ago. Will Aurora triumph over evil and reach her brother before it's too late? Can Aurora and Niklaas break the curses that will otherwise forever keep them from finding their one true love?
Robin Wasserman
The Waking Dark
Random House Ember (US & CA: 9th December 2014)
Buy (US) Buy (UK) Buy (CA) Buy (Worldwide)
They called it the killing day. Twelve people murdered, in the space of a few hours, their killers also all dead by their own hand…except one. And that one has no answers to offer the shattered town. Something is waking in the sleepy town of Oleander, Kansas – something dark and hungry that lives in the flat earth and the open sky, in the vengeful hearts of its upstanding citizens. As the town begins a descent into blood and madness, five survivors of the killing day are the only ones who can stop Oleander from destroying itself. They have nothing in common. They have nothing left to lose. And they have no way out. Which means they have no choice but to stand and fight, to face the darkness in their town – and in them.