Happy Release Day to:
Herman Koch
Dear Mr. M
Random House Hogarth (US & CA: 6th September 2016)
Buy (US) Buy (UK) Buy (CA) Buy (Worldwide)
Once a celebrated writer, M had his greatest success with a suspense novel based on a real-life disappearance. It told the story of a history teacher who went missing one winter after having a brief affair with a beautiful student of his. The teacher was never found. Upon publication, M's novel was a runaway bestseller, one that marked his international breakthrough. That was years ago, and now M's career is fading. But not when it comes to his bizarre, seemingly timid neighbour who keeps a close eye on him and his wife. Why?
Mindy McGinnis
A Madness So Discreet
HarperCollins Katherine Tegen (US & CA: 6th September 2016)
Buy (US) Buy (UK) Buy (CA) Buy (Worldwide)
Grace Mae is already familiar with madness when family secrets and the bulge in her belly send her to an insane asylum – but it is in the darkness that she finds a new lease on life. When a visiting doctor interested in criminal psychology recognizes Grace's brilliant mind beneath her rage, he recruits her as his assistant. Continuing to operate under the cloak of madness at crime scenes allows her to gather clues from bystanders who believe her less than human. Now comfortable in an ethical asylum, Grace finds friends – and hope. But gruesome nights bring Grace and the doctor into the circle of a killer who will bring her shaky sanity and the demons in her past dangerously close to the surface.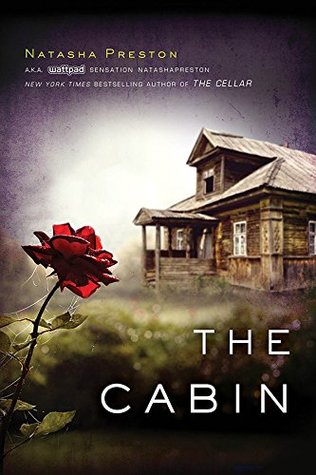 Natasha Preston
The Cabin
Sourcebooks (US: 6th September 2016)
Buy (US) Buy (UK) Buy (CA) Buy (Worldwide)
A weekend partying at a remote cabin is just what Mackenzie needs. She can't wait to let loose with her friends. But a crazy night of fun leaves two of them dead – murdered. With no signs of a forced entry or struggle, suspicion turns to the five survivors. Someone isn't telling the truth. And Mackenzie's first mistake? Assuming the killing is over…