Happy Release Day to: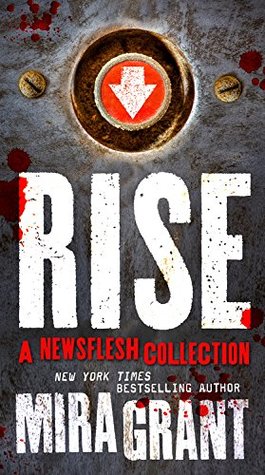 Mira Grant
Rise (Newsflesh, Anthology)
Hachette Orbit (US: 31st January 2017)
Buy (US) Buy (UK) Buy (CA) Buy (Worldwide)
Collected here is every piece of short fiction from the Newsflesh series, with two new never-before-published novellas and all eight short works available for the first time in print. America is paralysed with fear. No one leaves their houses and entire swaths of the country have been abandoned. And only the brave, the determined, or the very stupid, venture out into the wild… Contents: 1. Countdown; 2. Everglades; 3. San Diego 2014; 4. How Green This Land, How Blue This Sea; 5. The Day the Dead Came to Show and Tell; 6. Please Do Not Taunt the Octopus; 7. All the Pretty Little Horses (Never Before Published); 8. Coming to You Live (Never Before Published).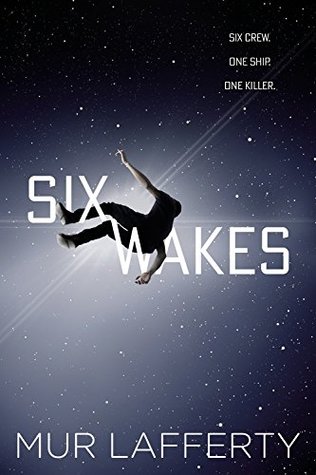 Mur Lafferty
Six Wakes
Hachette Orbit (US: 31st January 2017)
Buy (US) Buy (UK) Buy (CA) Buy (Worldwide)
It was not common to awaken in a cloning vat streaked with drying blood. At least, Maria Arena had never experienced it. She had no memory of how she died. That was also new; before, when she had awakened as a new clone, her first memory was of how she died. Maria's vat was in the front of six vats, each one holding the clone of a crew member of the starship Dormire, each clone waiting for its previous incarnation to die so it could awaken. And Maria wasn't the only one to die recently…
Katie McGarry
Walk the Edge (Thunder Road, Book 2)
Harlequin Teen (US: 31st January 2017)
Buy (US) Buy (UK) Buy (CA) Buy (Worldwide)
Smart. Responsible. That's seventeen-year-old Breanna's role in her large family, and heaven forbid she put a toe out of line. Until one night of shockingly un-Breanna-like behaviour puts her into a vicious cyberbully's line of fire – and brings fellow senior Thomas "Razor" Turner into her life. Razor lives for the Reign of Terror motorcycle club, and good girls like Breanna just don't belong. But when he learns she's being blackmailed over a compromising picture of the two of them – a picture that turns one unexpected and beautiful moment into ugliness – he knows it's time to step outside the rules. And so they make a pact: he'll help her track down her blackmailer, and in return she'll help him seek answers to the mystery that's haunted him – one that not even his club brothers have been willing to discuss. But the more time they spend together, the more their feelings grow. And suddenly they're both walking the edge of discovering who they really are, what they want, and where they're going from here.
Katie McGarry
Long Way Home (Thunder Road, Book 3)
Harlequin Teen (US: 31st January 2017)
Buy (US) Buy (UK) Buy (CA) Buy (Worldwide)
Seventeen-year-old Violet has always been expected to sit back and let the boys do all the saving. It's the code her father, a member of the Reign of Terror motorcycle club, raised her to live by. Yet when her dad is killed carrying out Terror business, Violet knows it's up to her to do the saving. To protect herself, and her vulnerable younger brother, she needs to cut all ties with the club – including Chevy, the boy she's known and loved her whole life. But when a rival club comes after Violet, exposing old secrets and making new threats, she's forced to question what she thought she knew about her father, the Reign of Terror and what she thinks she wants. Which means re-evaluating everything: love, family, friends…and forgiveness. Caught in the crosshairs between loyalty and freedom, Violet must decide whether old friends can be trusted – and if she's strong enough to be the one person to save them all.