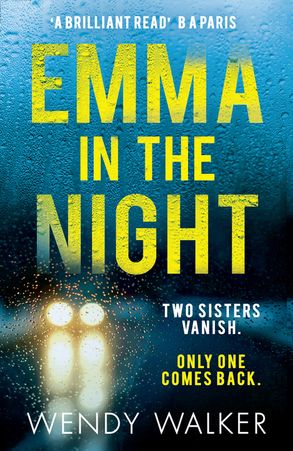 Wendy Walker
Emma in the Night
HarperCollins HQ (AU: 20th November 2017; UK: 8th February 2018); Macmillan St. Martin's Griffin (US: 7th August 2018)
Buy (US Kindle Edition) Buy (US Hardcover) Buy (US Paperback) Buy (UK Kindle Edition) Buy (UK Paperback) Buy (CA Kindle Edition) Buy (CA Hardcover) Buy (CA Paperback) Buy (Worldwide Hardcover) Buy (Worldwide Paperback)
Wendy Walker's All Is Not Forgotten is a great psychological thriller, but Emma in the Night exceeds even that. It's wonderfully gothic, starring missed-up families with hidden agendas. The big reveals, along with the attention to detail (the counting!), make this a thriller not to be missed. I'm eager to read whatever Wendy Walker publishes next – two five-star novels in a row make her a must-read author.