Happy Release Day to: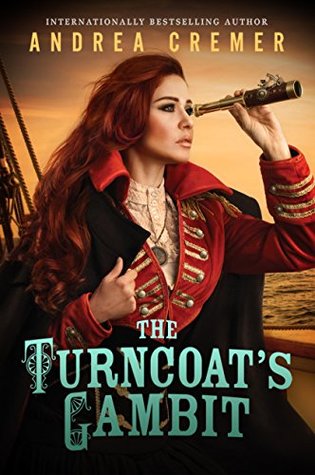 Andrea Cremer
The Turncoat's Gambit (The Inventor's Secret, Book 3)
Penguin Philomel (US & CA: 15th November 2016)
Buy (US) Buy (UK) Buy (CA) Buy (Worldwide)
Charlotte has spent her whole life fighting the British Empire, following in the footsteps of her parents and their group of rebels. But when her reunion with her mother laid bare horrible truths about the rebellion, Charlotte knew she had to escape. Now she is on the run, with no idea who the enemy is – or which of her compatriots is truly on her side.
Andrea Kleine
Calf
Perseus Soft Skull (US: 15th November 2016)
Buy (US) Buy (UK) Buy (CA) Buy (Worldwide)
The year was 1981. The US was entering a deep recession, Russia was their enemy, and John Hinckley, Jr.'s assassination attempt on President Ronald Reagan shocked the nation. It was also the year author Andrea Kleine learned her close childhood friend had been violently murdered by her socialite mother, Leslie DeVeau. Both events took place in Washington, DC. Hinckley and Deveau were both sent to St. Elizabeth's hospital, guilty by reason of insanity. It was there that they met, and later became lovers. Made up of dual narratives and told over the course of one year, Kleine's account follows a fictionalized John Hinckley Jr. as he stalks a young actress in the lead-up to the assassination attempt, and eleven-year-old Tammy, whose friend is murdered in her sleep.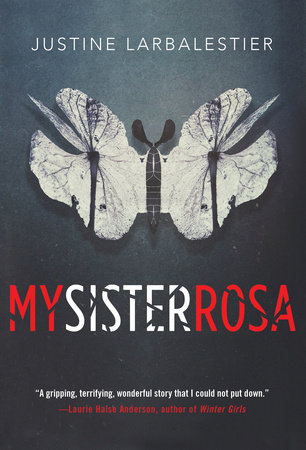 Justine Larbalestier
My Sister Rosa
Random House Soho Teen (US & CA: 15th November 2016)
Buy (US) Buy (CA) Buy (Worldwide)
Seventeen-year-old Aussie Che Taylor loves his younger sister, Rosa. But he's also certain that she's a psychopath – clinically, threateningly, dangerously. Recently Rosa has been making trouble, hurting things. Che is the only one who knows; he's the only one his sister trusts. Rosa is smart, talented, pretty, and very good at hiding what she is and the manipulation she's capable of. Their parents, whose business takes the family from place to place, brush off the warning signs as Rosa's "acting out." Now that they have moved again – from Bangkok to New York City – their new hometown provides far too many opportunities for Rosa to play her increasingly complex and disturbing games. Che's always been Rosa's rock, protecting her from the world. Now, the world might need protection from her.