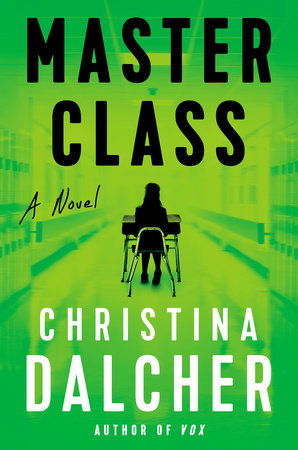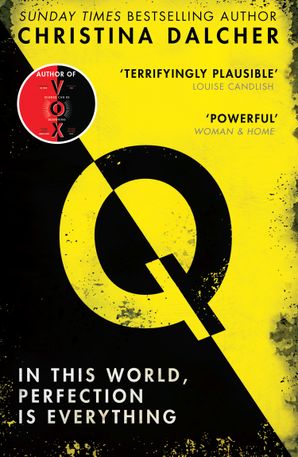 Christina Dalcher
Master Class (also published as Q)
Penguin Random House Berkley (US & CA: 21st April 2020); HarperCollins HQ (UK & AU: 30th April 2020/7th January 2021)
Buy (US Kindle Edition) Buy (US Hardcover) Buy (UK Kindle Edition) Buy (UK Hardcover) Buy (UK Paperback) Buy (CA) Buy (AU eBook) Buy (AU Hardcover) Buy (AU Paperback) Buy (Worldwide Hardcover) Buy (Worldwide Paperback)
Probably not the wisest choice to read this while my depression and autism symptoms flared up.
But I don't think I'm the target audience. Probably more aimed at moms of high-achieving selective-entry private school students with bright futures.
I read this, relating to nine-year-old Freddie. Flashbacks to my final year of high school exams in 2004.
I've read reviews that mention the heavy-handed use of the German grandmother's warnings. And we readers well understand what's going on before Elena does.
But comments that it's "unrealistic" that parents would vote for a political party pushing for separating lowest-tier students away from higher-tiered people?
I wish I had the optimism that this wouldn't happen in real life. But too easily it could happen. Too many parents want the "dropkicks" out of the classes shared with their precious intelligent children. Because of course their children are the best and brightest. Their darlings couldn't be "mediocre". *eyeroll*
I do agree that parts of this story are unrealistic. Namely, the free healthcare with no one blocking access to termination should a pregnant person want one. Alas, in 2020, continued pregnancy is still used to punish.
There's so much injustice in the story, and in real life. Reproductive freedom and reproductive justice…there's so much work to do. It's appalling that people are sterilised without the patient's consent. It's wrong to shame or guilt people into having wanted pregnancies terminated. But what's also cruel is to force people (via legal and access barriers) to continue unwanted pregnancies. To deny people sterilisation when they want it.
And the politics of death. Euthanasia for lowest-tiered people without their consent. Meanwhile, others who want to die humanely and on their own terms are denied a legal option.
It's this whole lack of consent. Choices taken away. Topics that are so personal to me, which is why this book was so hard to read. It's hard to rate.
It's hard to live.