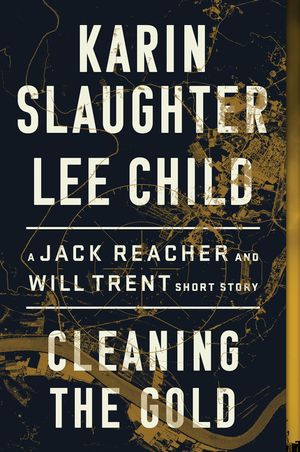 Karin Slaughter & Lee Child
Cleaning the Gold (Will Trent & Jack Reacher; short story)
HarperCollins William Morrow (US & CA: 28th January 2020; UK: 16th May 2019; AU: 9th May 2019)
Buy (US Kindle Edition) Buy (US Paperback) Buy (UK Kindle Edition) Buy (UK Paperback) Buy (CA Kindle Edition) Buy (CA Paperback) Buy (AU eBook) Buy (AU Paperback) Buy (Worldwide)
I read Triptych years ago, while the next handful of Will Trent installments remain unread on my shelf. (I prioritise reading library books.) I remember nothing of Triptych. I may have only remembered that Will Trent is with the Georgia Bureau of Investigation from reading book descriptions.
I have no interest in the works of Lee Child, and after reading this novella I still have no inclination. Nothing personal against the author or his character, Jack Reacher.
Interesting to learn about Fort Knox, which I'd heard OF before but knew nothing.
Not sure if this novella is canon, so not sure if it affects either of the two series's full-length stories.