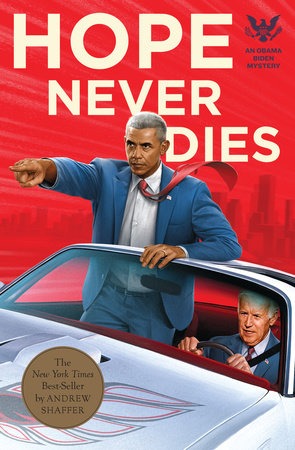 Andrew Shaffer
Hope Never Dies (Obama Biden Mysteries, Book 1)
Penguin Random House Quirk Books (US, CA, & AU: 10th July 2018)
Buy (US Kindle Edition) Buy (US Paperback) Buy (UK Kindle Edition) Buy (UK Paperback) Buy (CA) Buy (Worldwide Hardcover) Buy (Worldwide Paperback)
I still don't understand how books with murders count as "cozy", but there's a lot I don't understand about most things.
I kind of get the appeal, though. Because even with murder, this is still somewhat of a "comfort read". People trying to seek justice. No romance (really, that's rare in fiction nowadays). Friendship. And it was nice to learn about Wilmington, which I knew nothing about before. (Forgive me; I'm a dim foreigner.)
I'm already onto the sequel, Hope Rides Again. Wonder if there'll be a third novel in the series?