Done with August 2016 Releases? Here are September 2016 Releases. For future releases, check Reading Wishlist.
Kristen Lippert-Martin
Tabula Rasa (Tabula Rasa, Book 1)
Lerner Carolrhoda Lab (US: 1st September 2016)
Buy (US) Buy (UK) Buy (CA) Buy (Worldwide)
Sarah finds herself in a battle for her life within the walls of her hospital-turned-prison. A procedure to eliminate her memory goes awry, and she starts to remember snatches of her past. Was she an urban terrorist or vigilante? Has the procedure been her salvation or her destruction? The answers lie trapped within her mind. To access them, she'll need the help of the teen computer hacker who's trying to bring the hospital down for his own reasons, and she'll need to evade an army of mercenary soldiers poised to eliminate her for good. If only she knew why…
Tiffany Schmidt
Break Me Like a Promise (Once Upon a Crime Family, Book 2)
Bloomsbury (AU: 1st September 2016; UK: 8th September 2016)
Buy (US) Buy (UK) Buy (CA) Buy (Worldwide)
All Magnolia Vickers ever wanted was to follow in her father's path and head up the Family business. And, once upon a time, she and Carter Landlow were going to do it together. But new legislation is about to destroy the Family's operations in the black-market organ trade, and Carter, her love, is dead. Then Maggie runs into Alex, who needs something her family is uniquely able to deliver, and he's willing to manipulate her to get it. Maggie hates being blackmailed into fulfilling his bargain, but the longer it takes to help him – and as Alex's health declines – Maggie is surprised to find herself falling for him. Like it or not, if she wants to save Alex's life and carve out a place in the new legalized organ business, she's going to have to fight for both.
Herman Koch
Dear Mr. M
Random House Hogarth (US & CA: 6th September 2016)
Buy (US) Buy (UK) Buy (CA) Buy (Worldwide)
Once a celebrated writer, M had his greatest success with a suspense novel based on a real-life disappearance. It told the story of a history teacher who went missing one winter after having a brief affair with a beautiful student of his. The teacher was never found. Upon publication, M's novel was a runaway bestseller, one that marked his international breakthrough. That was years ago, and now M's career is fading. But not when it comes to his bizarre, seemingly timid neighbour who keeps a close eye on him and his wife. Why?
Mindy McGinnis
A Madness So Discreet
HarperCollins Katherine Tegen (US & CA: 6th September 2016)
Buy (US) Buy (UK) Buy (CA) Buy (Worldwide)
Grace Mae is already familiar with madness when family secrets and the bulge in her belly send her to an insane asylum – but it is in the darkness that she finds a new lease on life. When a visiting doctor interested in criminal psychology recognizes Grace's brilliant mind beneath her rage, he recruits her as his assistant. Continuing to operate under the cloak of madness at crime scenes allows her to gather clues from bystanders who believe her less than human. Now comfortable in an ethical asylum, Grace finds friends – and hope. But gruesome nights bring Grace and the doctor into the circle of a killer who will bring her shaky sanity and the demons in her past dangerously close to the surface.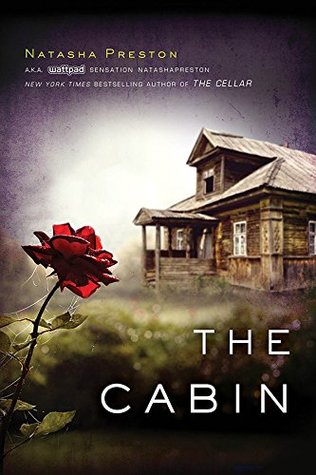 Natasha Preston
The Cabin
Sourcebooks (US: 6th September 2016)
Buy (US) Buy (UK) Buy (CA) Buy (Worldwide)
A weekend partying at a remote cabin is just what Mackenzie needs. She can't wait to let loose with her friends. But a crazy night of fun leaves two of them dead – murdered. With no signs of a forced entry or struggle, suspicion turns to the five survivors. Someone isn't telling the truth. And Mackenzie's first mistake? Assuming the killing is over…
Josephine Angelini
Witch's Pyre (Worldwalker, Book 3)
Macmillan (AU: 13th September 2016; US: 20th September 2016)
Buy (US) Buy (UK) Buy (CA) Buy (Worldwide)
Lily Proctor has come a long way from the weak, sickly girl she used to be. She has gained power as a witch and a leader, found her way home, chosen to face battle again, and (after losing her first love and being betrayed by her new love) she has learned more about loss and grief than she ever wanted to know. Thrust once again into a society different from anything they have ever seen, Lily and her coven are determined to find answers – to find a new path to victory, a way to defeat the monstrous Woven without resorting to nuclear weapons or becoming a tyrannical mass murderer like her alternate self, Lillian. But sometimes winning requires sacrifices…and when the only clear path to victory lies at Lillian's side, what price will Lily be willing to pay?
Cat Clarke
The Lost and the Found
Random House Crown (US & CA: 13th September 2016)
Buy (US) Buy (UK) Buy (CA) Buy (Worldwide)
When six-year-old Laurel Logan was abducted, the only witness was her younger sister, Faith. Since then, Faith's childhood has revolved around her sister's disappearance – from her parents' broken marriage and the constant media attention, to dealing with so-called friends who only ever want to talk about her missing sister. Now, thirteen years later, a young woman is found in the front yard of the Logans' old house, disoriented and clutching the teddy bear Laurel was last seen with. Can her sister finally be back? Faith always dreamed of her sister coming home; she just never believed it would happen. But soon a disturbing series of events leaves Faith increasingly isolated from her family and paranoid about her sister's motives. Before long, Faith begins to wonder if it's the abduction that's changed her sister, or if it's something else…
Megan Crewe
A Mortal Song
Another World Press (US: 13th September 2016)
Buy (US) Buy (UK) Buy (CA) Buy (Worldwide)
Heir to Mt. Fuji's spirit kingdom, Sora yearns to finally take on the sacred kami duties. But just as she confronts her parents to make a plea, a ghostly army invades the mountain. Barely escaping with her life, Sora follows her mother's last instructions to a heart-wrenching discovery: she is a human changeling, raised as a decoy while her parents' true daughter remained safe but unaware in modern-day Tokyo. Her powers were only borrowed, never her own. Now, with the world's natural cycles falling into chaos and the ghosts plotting an even more deadly assault, it falls on her to train the unprepared kami princess. As Sora struggles with her emerging human weaknesses and the draw of an unanticipated ally with secrets of his own, she vows to keep fighting for her loved ones and the world they once protected. But for one mortal girl to make a difference in this desperate war between the spirits, she may have to give up the only home she's ever known.
Amy Ewing
Garnet's Story (Lone City, Novella)
HarperCollins Epic Reads Impulse (US & CA: 13th September 2016); Walker (UK & AU: 13th September 2016)
Buy (US) Buy (UK) Buy (CA)
Garnet, son of the Duchess of the Lake, has always been a spoiled playboy. But following a scandal that threatens to destroy his reputation, he has no choice but to accept the help of Lucien, the Electress's lady-in-waiting – and Lucien wants something from him in return. Garnet must keep watch over the new surrogate in the palace of the Lake. As he watches and learns, Garnet finds himself beginning to realize the horrors that the royalty – including his own family – have inflicted upon others. And he might finally be ready to take a stand against it.
Kristen Simmons
The Glass Arrow
Pan Macmillan Tor (AU: 13th September 2016)
Buy (US) Buy (UK) Buy (CA) Buy (Worldwide)
Once there was a time when men and women lived as equals, when girl babies were valued, and women could belong only to themselves. But that was ten generations ago. Now women are property, to be sold and owned and bred, while a strict census keeps their numbers manageable and under control. The best any girl can hope for is to end up as some man's forever wife, but most are simply sold and resold until they're all used up. Only in the wilderness, away from the city, can true freedom be found. Aya has spent her whole life in the mountains, looking out for her family and hiding from the world, until the day the Trackers finally catch her.
J. A. Souders
Revelations (Elysium Chronicles, Book 2)
Pan Macmillan Tor (AU: 13th September 2016)
Buy (US) Buy (UK) Buy (CA) Buy (Worldwide)
Six weeks after her arrival on the Surface, Evelyn Winters is no closer to unlocking the memories lost in her subconscious than she was when she first came. Isolated in a strange new society, Evie has only Gavin Hunter to remind her of who she once was. Even with a clean slate though, it's easy to see that Evie doesn't fit in on the Surface. And as her differences make her feel more and more alone, she can't help but yearn for that place she doesn't remember: the isolated city hidden in the depths of the ocean. Elysium. Home. She can't exactly tell Gavin what she's feeling. Not when he's the one who helped her escape Elysium in the first place, and has the scars to prove it. Though the doctors say otherwise, Gavin believes that Evie just needs time…until her ever-elusive memories begin to collide with reality. People and images from her past appear in the most unlikely places, haunting her, provoking her…and making her seem not only strange but dangerous. Evie and Gavin can't wait around for those memories to return. They'll have to journey across the Outlands of the Surface to find help, and in the end, their search may just lead them back to the place where it all started.
Cecily von Ziegesar
Dark Horses
Random House Soho (US & CA: 13th September 2016)
Buy (US) Buy (UK) Buy (CA) Buy (Worldwide)
Merritt Wenner has been self-destructing ever since the tragic deaths of her grandmother and her horse. After an epic all-night bender, she walks out of the SAT and disappears. Her parents, looking for a quick fix, ship her off to a residential equine-assisted therapy program. At Good Fences, Merritt meets Red: a failed racehorse and a terror in the barn. Red has never bonded with anyone, but Merritt is not afraid of him, which makes all the difference. Soon they're sneaking rides after curfew. Red's owner, recognizing their potential, funds their launch into the hunter/jumper circuit. Against the cutthroat backdrop of competitive riding, Merritt finds herself unexpectedly attracted to Red's groom, Beatrice, and at the same time drawn to Carvin, a rival rider. But in Red's mind, Merritt belongs to him alone. Anyone else poses a threat. And Merritt can't imagine the lengths Red will go to keep her to himself.
Robin Bridges
The Form of Things Unknown
Penguin Kensington (AU: 15th September 2016)
Buy (US) Buy (UK) Buy (CA) Buy (Worldwide)
Natalie Roman isn't much for the spotlight. But performing A Midsummer Night's Dream in a stately old theatre in Savannah, Georgia, beats sitting alone replaying mistakes made in Athens. Fairy queens and magic on stage, maybe a few scary stories backstage. And no one in the cast knows her backstory. Except for Lucas – he was in the psych ward, too. He won't even meet her eye. But Nat doesn't need him. She's making friends with girls, girls who like horror movies and Ouija boards, who can hide their liquor in Coke bottles and laugh at the theatre's ghosts. Natalie can keep up. She can adapt. And if she skips her meds once or twice so they don't interfere with her partying, it won't be a problem. She just needs to keep her wits about her.
Carrie Ryan
Daughter of Deep Silence
Penguin Speak (AU: 19th September 2016)
Buy (US) Buy (UK) Buy (CA) Buy (Worldwide)
Just three souls remain to tell the story. And two of them are lying. Only Frances Mace, rescued from the ocean after days adrift with her dying friend, Libby, knows that the luxury yacht Persephone wasn't sunk by a rogue wave as Senator Wells and his son, Grey, are claiming. It was attacked. To ensure her safety from the Wells family, Libby's father helps newly orphaned Frances assume Libby's identity. And now, after years of careful plotting, she's ready to expose the truth – even if it means taking down the boy she was once in love with: Grey Wells himself.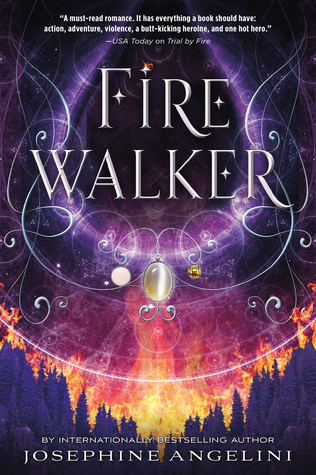 Josephine Angelini
Firewalker (Worldwalker, Book 2)
Macmillan Square Fish (US: 20th September 2016)
Buy (US) Buy (UK) Buy (CA) Buy (Worldwide)
Lily is back in her own universe, and she's ready to relax with Rowan. True, she almost died in the Pyre that fuelled their escape, and must hide her magic for the safety of the world, but compared to fighting the monstrous Woven and leading armies in the alternate Salem, life is looking good. Unfortunately, Lillian, ruthless ruler of the 13 Cities, is not willing to let Lily go that easily. If she can't persuade Lily to return to her world, she'll have to find a way to make her come back.
Mindy McGinnis
The Female of the Species
HarperCollins Katherine Tegen (US & CA: 20th September 2016)
Buy (US) Buy (UK) Buy (CA) Buy (Worldwide)
Alex Craft knows how to kill someone. And she doesn't feel bad about it. When her older sister, Anna, was murdered three years ago and the killer walked free, Alex uncaged the language she knows best. The language of violence. While her crime goes unpunished, Alex knows she can't be trusted among other people, even in her small hometown. She relegates herself to the shadows, a girl who goes unseen in plain sight, unremarkable in the high school hallways. But Jack Fisher sees her. He's the guy all other guys want to be: the star athlete gunning for valedictorian with the prom queen on his arm. Guilt over the role he played the night Anna's body was discovered hasn't let him forget Alex, and now her green eyes amid a constellation of freckles have his attention. He doesn't want to only see Alex Craft; he wants to know her. So does Peekay, the preacher's kid, a girl whose identity is entangled with her dad's job, though that does not stop her from knowing the taste of beer or missing the touch of her ex-boyfriend. When Peekay and Alex start working together at the animal shelter, a friendship forms and Alex's protective nature extends to more than just the dogs and cats they care for. Circumstances bring Alex, Jack, and Peekay together as their senior year unfolds. While partying one night, Alex's darker side breaks out, setting the teens on a collision course that will change their lives forever.
Kristen Simmons
Metaltown
Macmillan Tor (US: 20th September 2016)
Buy (US) Buy (UK) Buy (CA) Buy (Worldwide)
The rules of Metaltown are simple: Work hard, keep your head down, and watch your back. You look out for number one, and no one knows that better than Ty. She's been surviving on the factory line as long as she can remember. But now Ty has Colin. She's no longer alone; it's the two of them against the world. That's something even a town this brutal can't take away from her. Until it does. Lena's future depends on her family's factory, a beast that demands a ruthless master, and Lena is prepared to be as ruthless as it takes if it means finally proving herself to her father. But when a chance encounter with Colin, a dreamer despite his circumstances, exposes Lena to the consequences of her actions, she'll risk everything to do what's right. In Lena, Ty sees an heiress with a chip on her shoulder. Colin sees something more. In a world of disease and war, tragedy and betrayal, allies and enemies, all three of them must learn that challenging what they thought was true can change all the rules.
Kylie Chan
Black Jade (Celestial Battle, Book 3)
HarperCollins Voyager (US & CA: 27th September 2016)
Buy (US) Buy (UK) Buy (CA) Buy (Worldwide)
The Heavenly defences struggle to hold against the combined might of the Eastern and Western demon hordes. The God of War Xuan Wu is now at full strength – but is his might enough to safeguard the realm when half the Heavens are already in their hands? As everything around them falls apart, John and Emma must fight a last-ditch desperate battle to defend their kingdom and protect their families. But will the kingdom ever be the same again?
Alexandra Duncan
Sound (Salvage, Book 2)
HarperCollins Greenwillow (US & CA: 27th September 2016)
Buy (US) Buy (UK) Buy (CA) Buy (Worldwide)
As a child, Ava's adopted sister, Miyole, watched her mother take to the stars, piloting her own ship from Earth to space making deliveries. Now a teen herself, Miyole is finally living her dream as a research assistant on her very first space voyage. If she plays her cards right, she could even be given permission to conduct her own research and experiments in her habitat lab on the flight home. But when her ship saves a rover that has been viciously attacked by looters and kidnappers, Miyole – along with a rescued rover girl named Cassia – embarks on a mission to rescue Cassia's abducted brother, changing the course of Miyole's life forever.
Paul Tremblay
A Head Full of Ghosts
Titan (UK: 27th September 2016)
Buy (US) Buy (UK) Buy (CA) Buy (Worldwide)
The lives of the Barretts, a suburban New England family, are torn apart when fourteen-year-old Marjorie begins to display signs of acute schizophrenia. To her parents' despair, the doctors are unable to halt Marjorie's descent into madness. As their stable home devolves into a house of horrors, they reluctantly turn to a local Catholic priest for help, and soon find themselves the unwitting stars of The Possession, a hit reality television show. Fifteen years later, a bestselling writer interviews Marjorie's younger sister, Merry. As she recalls the terrifying events that took place when she was just eight years old, long-buried secrets and painful memories begin to surface and a mind-bending tale of psychological horror is unleashed.
Rachel Vincent
Menagerie (Menagerie, Book 1)
Harlequin MIRA (US: 27th September 2016)
Buy (US) Buy (UK) Buy (CA) Buy (Worldwide)
When Delilah Marlow visits a famous travelling carnival, Metzger's Menagerie, she is an ordinary woman in a not-quite-ordinary world. But under the macabre circus big-top, she discovers a fierce, sharp-clawed creature lurking just beneath her human veneer. Captured and put on exhibition, Delilah is stripped of her worldly possessions, including her own name, as she's forced to "perform" in town after town. But there is breathtaking beauty behind the seamy and grotesque reality of the carnival. Gallagher, her handler, is as kind as he is cryptic and strong. The other "attractions" – mermaids, minotaurs, griffins and kelpies – are strange, yes, but they share a bond forged by the brutal realities of captivity. And as Delilah struggles for her freedom, and for her fellow menagerie, she'll discover strength and a purpose she never knew existed.