Happy Release Day to: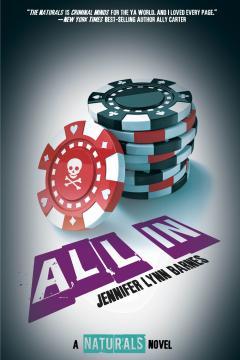 Jennifer Lynn Barnes
All In (The Naturals, Book 3)
Disney-Hyperion (US: 3rd November 2015)
Buy (US) Buy (UK) Buy (CA) Buy (Worldwide)
After a string of brutal murders in Las Vegas, Cassie Hobbes and the Naturals are called in to investigate. But even with the team's unique profiling talents, these murders seem baffling: unlike many serial killers, this one uses different methods every time. All of the victims were killed in public, yet the killer does not show up on any security feed. And each victim has a string of numbers tattooed on their wrist. Hidden in the numbers is a code – and the closer the Naturals come to unravelling the mystery, the more perilous the case becomes. Meanwhile, Cassie is dealing with an equally dangerous and much more painful mystery. For the first time in years, there's been a break in her mother's case. As personal issues and tensions between the team mount, Cassie and the Naturals will be faced with impossible odds – and impossible choices.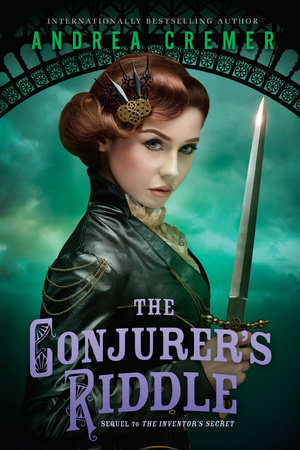 Andrea Cremer
The Conjurer's Riddle (The Inventor's Secret, Book 2)
Penguin Philomel (US & CA: 3rd November 2015)
Buy (US) Buy (UK) Buy (CA) Buy (Worldwide)
Charlotte leads her group of exiles west, plunging into a wild world of shady merchants and surly rivermen on the way to New Orleans. But as Charlotte learns more about the revolution she has championed, she wonders if she's on the right side after all. Charlotte and her friends get to know the mystical New Orleans bayou and deep into the shadowy tunnels below the city – the den of criminals, assassins and pirates – Charlotte must decide if the revolution's goals justify their means, or if some things, like the lives of her friends, are too sacred to sacrifice.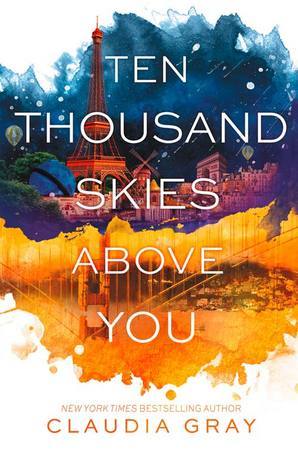 Claudia Gray
Ten Thousand Skies Above You (Firebird, Book 2)
HarperCollins Teen (US & CA: 3rd November 2015)
Buy (US) Buy (UK) Buy (CA) Buy (Worldwide)
Marguerite Caine has done the impossible, travelling to alternate dimensions with the Firebird – the brilliant invention of her parents, her boyfriend, Paul, and their friend Theo. But she has also caught the attention of enemies willing to kidnap, blackmail, and even kill to use the Firebird for themselves. When Paul's soul is splintered into four pieces – pieces that are trapped within Pauls in other dimensions – Marguerite will do anything, and travel anywhere, to save him. But the price of his safe return is steep. If she doesn't sabotage her parents in multiple universes, Paul will be lost forever. Unwilling to sacrifice her family, Marguerite enlists the brilliant Theo to help. The two forge a plan to save Paul and the Firebird, but succeeding means outsmarting a genius and risking not only their lives but also the lives of their counterparts in every other dimension. Their mission takes them to the most dangerous universes yet: a war-torn San Francisco, the criminal underworld of New York City, and a glittering Paris where another Marguerite hides a shocking secret. Each leap brings Marguerite closer to saving Paul – but her journey reveals dark truths that lead her to doubt the one constant she's found between the worlds: their love for each other.