Done with October 2015 Releases? Here are November 2015 Releases. For future releases, check Reading Wishlist.
Megan Hart
Clearwater
Chaos (US: 1st November 2015)
Buy (US) Buy (UK) Buy (CA)
Clearwater Station is home to Victor Clearwater, inventor of the artificial life technologies that changed the world, and his ward Elsa Witherspoon. When Frederick arrives with the goal of stealing Clearwater's research to pay back his father's debts, he discovers the lovely young Elsa is not what she appears – and Clearwater Station is a house of secrets and lies. People want to use Elsa for their own gain, but first Frederick must figure out who and what she truly is in order to save her, and him.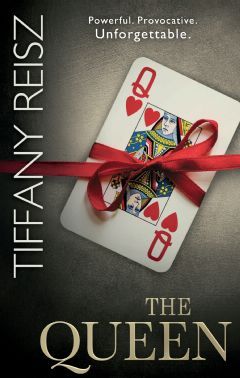 Tiffany Reisz
The Queen (The Original Sinners: The White Years, Book 4)
Harlequin MIRA (AU: 1st November 2015; UK: 5th November 2015)
Buy (US) Buy (UK) Buy (CA) Buy (Worldwide)
Out of money and out of options after her year-long exile, Eleanor Schreiber agrees to join forces with Kingsley Edge, the king of kink. After her first taste of power as a Dominant, Eleanor buries her old submissive self and transforms into Mistress Nora, the Red Queen. With the help of a mysterious young man with a job even more illicit than her own, Nora squares off against a cunning rival in her quest to become the most respected, the most feared Dominatrix in the Underground. While new lovers and the sweet taste of freedom intoxicate Nora, she is tempted time and time again by Søren, her only love and the one man who refuses to bow to her. But when Søren accepts a new church assignment in a dangerous country, she must make an agonising choice – will the queen keep her throne and let her lover go, or trade in her crown for Søren's collar?
Beth Revis
Some Writing Advice (Paper Hearts, Book 1)
Scripturient Books (US: 1st November 2015)
Buy (US) Buy (UK) Buy (CA)
(This newly expanded and rewritten edition features 350 pages of content, including charts and a detailed appendix.) When it comes to writing, there's no wrong way to get words on paper. But it's not always easy to make the ink flow. Paper Hearts: Some Writing Advice won't make writing any simpler, but it may help spark your imagination and get your hands back on the keyboard. With information that takes you from common mistakes in grammar to detailed charts on story structure, Paper Hearts describes: -How to Develop Character, Plot, & World -What Common Advice You Should Ignore -What Advice Actually Helps -How to Develop a Novel -The Basics of Grammar, Style, & Tone -Four Practical Methods of Charting Story Structure -How to Get Critiques and Revise Your Novel -How to Deal with Failure …And much more! BONUS! More than 25 "What to do if…" scenarios to help writers navigate problems in writing.
Rachel Vincent
Menagerie (Menagerie, Book 1)
Harlequin MIRA (AU: 1st November 2015)
Buy (US) Buy (UK) Buy (CA) Buy (Worldwide)
When Delilah Marlow visits a famous travelling carnival, Metzger's Menagerie, she is an ordinary woman in a not-quite-ordinary world. But under the macabre circus black-top, she discovers a fierce, sharp-clawed creature lurking just beneath her human veneer. Captured and put on exhibition, Delilah is stripped of her worldly possessions, including her own name, as she's forced to "perform" in town after town. But there is breathtaking beauty behind the seamy and grotesque reality of the carnival. Gallagher, her handler, is as kind as he is cryptic and strong. The other "attractions" – mermaids, minotaurs, gryphons and kelpies – are strange, yes, but they share a bond forged by the brutal realities of captivity. And as Delilah struggles for her freedom, and for her fellow menagerie, she'll discover strength and a purpose she never knew existed.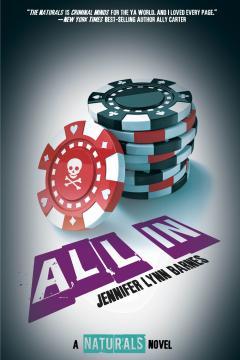 Jennifer Lynn Barnes
All In (The Naturals, Book 3)
Disney-Hyperion (US: 3rd November 2015)
Buy (US) Buy (UK) Buy (CA) Buy (Worldwide)
After a string of brutal murders in Las Vegas, Cassie Hobbes and the Naturals are called in to investigate. But even with the team's unique profiling talents, these murders seem baffling: unlike many serial killers, this one uses different methods every time. All of the victims were killed in public, yet the killer does not show up on any security feed. And each victim has a string of numbers tattooed on their wrist. Hidden in the numbers is a code – and the closer the Naturals come to unravelling the mystery, the more perilous the case becomes. Meanwhile, Cassie is dealing with an equally dangerous and much more painful mystery. For the first time in years, there's been a break in her mother's case. As personal issues and tensions between the team mount, Cassie and the Naturals will be faced with impossible odds – and impossible choices.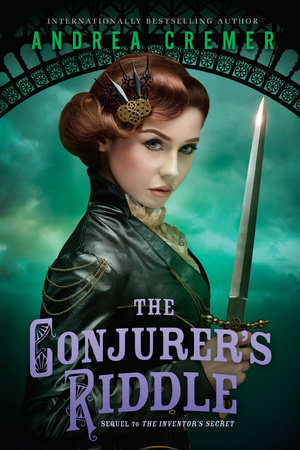 Andrea Cremer
The Conjurer's Riddle (The Inventor's Secret, Book 2)
Penguin Philomel (US & CA: 3rd November 2015)
Buy (US) Buy (UK) Buy (CA) Buy (Worldwide)
Charlotte leads her group of exiles west, plunging into a wild world of shady merchants and surly rivermen on the way to New Orleans. But as Charlotte learns more about the revolution she has championed, she wonders if she's on the right side after all. Charlotte and her friends get to know the mystical New Orleans bayou and deep into the shadowy tunnels below the city – the den of criminals, assassins and pirates – Charlotte must decide if the revolution's goals justify their means, or if some things, like the lives of her friends, are too sacred to sacrifice.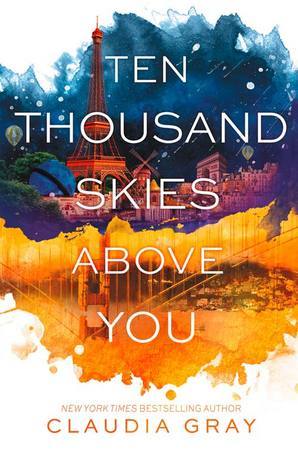 Claudia Gray
Ten Thousand Skies Above You (Firebird, Book 2)
HarperCollins Teen (US & CA: 3rd November 2015)
Buy (US) Buy (UK) Buy (CA) Buy (Worldwide)
Marguerite Caine has done the impossible, travelling to alternate dimensions with the Firebird – the brilliant invention of her parents, her boyfriend, Paul, and their friend Theo. But she has also caught the attention of enemies willing to kidnap, blackmail, and even kill to use the Firebird for themselves. When Paul's soul is splintered into four pieces – pieces that are trapped within Pauls in other dimensions – Marguerite will do anything, and travel anywhere, to save him. But the price of his safe return is steep. If she doesn't sabotage her parents in multiple universes, Paul will be lost forever. Unwilling to sacrifice her family, Marguerite enlists the brilliant Theo to help. The two forge a plan to save Paul and the Firebird, but succeeding means outsmarting a genius and risking not only their lives but also the lives of their counterparts in every other dimension. Their mission takes them to the most dangerous universes yet: a war-torn San Francisco, the criminal underworld of New York City, and a glittering Paris where another Marguerite hides a shocking secret. Each leap brings Marguerite closer to saving Paul – but her journey reveals dark truths that lead her to doubt the one constant she's found between the worlds: their love for each other.
Megan Crewe
A Sky Unbroken (Earth & Sky, Book 3)
Penguin Razorbill (CA: 10th November 2015)
Buy (US) Buy (UK) Buy (CA) Buy (Worldwide)
The rebels have been disbanded, their plans in ruins. Captured by the Enforcers, Skylar and a small group of Earthlings find themselves herded into the Kemyates' living museum: basically, a human zoo. Skylar's companions are bewildered, terrified, and ignorant of their true situation, and Skylar is afraid to tell them more. Their lives hang on the Kemyates' whim. Those Skylar trusted most have betrayed her. Any move she makes could result in the extinction of her people…but giving in means giving up any hope of regaining their freedom. Returned home, Win has kept his life only by playing along with the story his former leader has spun to protect the rebels from sanction, but he can't stand knowing Skylar is imprisoned or watching his fellow Kemyates swallow the Council's lies about Earth. Win resolves to bring the truth to the Kemyate public and see the Earthlings finally freed…though to do so he'll have to set aside caution and openly challenge those who rule his world. But neither Skylar nor Win is prepared when they uncover an even deeper conspiracy of betrayals and deceit – one that could push the uncertain future they're fighting for completely out of reach.
Becca Fitzpatrick
Dangerous Lies
Simon & Schuster (US, UK, CA, & AU: 10th November 2015)
Buy (US) Buy (UK) Buy (CA) Buy (Worldwide)
Stella Gordon's life is a lie. She does not belong in Thunder Basin, Nebraska. As the star witness in a murder trial against a drug dealer, Stella is now in the Witness Protection Program. The small town locals can never know who she really is. Not even Chet Falconer, the one boy who makes her want to reveal her true self. She knows that telling the truth will only bring violence to this safe haven. Despite how hard Stella tries to stay under the radar, danger is fast-approaching. Criminals have a way of getting rid of witnesses, and Stella may have made the one mistake that could lead the cold-blooded men hunting for her right to her doorstep.
Stefanie Gaither
Falls the Shadow
Simon & Schuster (US, UK, CA, & AU: 10th November 2015)
Buy (US) Buy (UK) Buy (CA) Buy (Worldwide)
When Cate Benson was a kid, her sister, Violet, died. Two hours after the funeral, Cate's family picked up Violet's replacement like nothing had happened. Because Cate's parents are among those who decided to give their children a sort of immortality by cloning them at birth – which means this new Violet has the same face. The same perfect smile. She even has all of the same memories as the girl she replaced. She also might have murdered the most popular girl in school. At least, that's what the paparazzi and the anti-cloning protestors want everyone to think: that clones are violent, unpredictable monsters. Cate is used to hearing all that. She's used to defending her sister, too. But Violet has vanished, and when Cate sets out to find her, she ends up in the line of fire instead. Because Cate is getting dangerously close to secrets that will rock the foundation of everything she thought was true.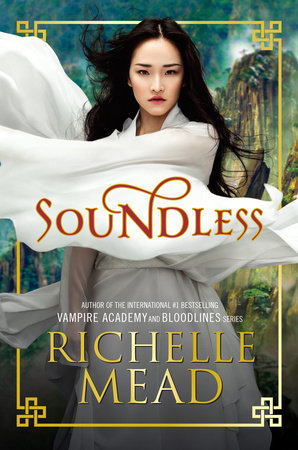 Richelle Mead
Soundless
Penguin (US & CA: 10th November 2015; UK: 11th November 2015; AU: 12th November 2015)
Buy (US) Buy (UK) Buy (CA) Buy (Worldwide)
For as long as Fei can remember, no one in her village has been able to hear. Rocky terrain and frequent avalanches make it impossible to leave the village, so Fei and her people are at the mercy of a zipline that carries food up the treacherous cliffs from Beiguo, a mysterious faraway kingdom. When villagers begin to lose their sight, deliveries from the zipline shrink. Many go hungry. Fei's home and all the people she loves are plunged into crisis, with nothing to look forward to but darkness and starvation. Until one night, Fei is awoken by a searing noise. Sound becomes her weapon. She sets out to uncover what's happened to her and to fight the dangers threatening her village. A handsome miner with a revolutionary spirit accompanies Fei on her quest, bringing with him new risks and the possibility of romance. They embark on a majestic journey from the peak of their jagged mountain village to the valley of Beiguo, where a startling truth will change their lives forever… And unlocks a power that will save her people.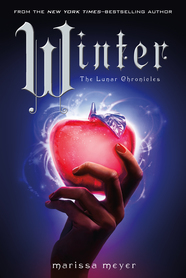 Marissa Meyer
Winter (The Lunar Chronicles, Book 4)
Macmillan Feiwel & Friends (US: 10th November 2015); Penguin Puffin (AU: 10th November 2015; UK: 11th November 2015)
Buy (US) Buy (UK) Buy (CA) Buy (Worldwide)
Princess Winter is admired by the Lunar people for her grace and kindness, and despite the scars that mar her face, her beauty is said to be even more breathtaking than that of her stepmother, Queen Levana. Winter despises her stepmother, and knows Levana won't approve of her feelings for her childhood friend – the handsome palace guard, Jacin. But Winter isn't as weak as Levana believes her to be and she's been undermining her stepmother's wishes for years. Together with the cyborg mechanic, Cinder, and her allies, Winter might even have the power to launch a revolution and win a war that's been raging for far too long. Can Cinder, Scarlet, Cress, and Winter defeat Levana and find their happily ever after?
Marie Lu
Champion (Legend, Book 3)
Gauntlet Press (US: 15th November 2015)
Buy (US)
Day, champion of the people, and June, now a Princeps-Elect and confidant to the young Elector Anden, once again find themselves in trouble and in love. The Republic is being attacked by the Colonies, who are sure that a deadly virus has been inflicted upon them by their enemy. They will only halt their bombardment if a cure is delivered to them. And the only way to find a cure is further experimentation on Day's beloved brother, Eden, which is something Day will never agree to.
Amie Kaufman & Meagan Spooner
Their Fractured Light (Starbound, Book 3)
Allen & Unwin (AU: 18th November 2015)
Buy (US) Buy (UK) Buy (CA) Buy (Worldwide)
A year ago, Flynn Cormac and Jubilee Chase made the now-infamous Avon Broadcast, calling on the galaxy to witness LaRoux Industries' corruption. A year before that, Tarver Merendsen and Lilac LaRoux were the only survivors of the Icarus shipwreck, forced to live a double life after their rescue. Now, at the centre of the galaxy on Corinth, all four are about to collide with two new players in the fight against LRI. Gideon Marchant is an underworld hacker known as the Knave of Hearts, ready to abseil his way past the best security measures on the planet to expose LRI's atrocities. Sofia Quinn, charming con artist, can work her way into any stronghold without missing a beat. When a foiled attempt to infiltrate LRI headquarters forces them into a fragile alliance, it's impossible to know who's playing whom – and whether they can ever learn to trust each other. With their lives, loves and loyalties at stake, only by joining forces with the Icarus survivors and Avon's protectors do they stand a chance of taking down the most powerful corporation in the galaxy – before LRI's secrets destroy them all.
Megan Hart
Hold Me Close
Harlequin MIRA (AU: 23rd November 2015; US & UK: 24th November 2015)
Buy (US) Buy (UK) Buy (CA) Buy (Worldwide)
Effie and Heath are famous. Not for anything they did, but for what happened to them as teenagers. Abducted and abused by the same man, they turned to each other for comfort until they were finally able to make their escape. Now adults, their relationship is fraught with guilt and despair. Whether fighting or making love, their passion is strong enough to destroy them both – and Effie's not about to let that happen. She knows it's time for her to have a "normal" relationship, and Heath is nothing but a constant reminder of the dark past they share. Heath, on the other hand, knows Effie is the only woman he can ever love. She may want to forget what happened, but he's convinced that they must face their past together in order to move forward. So while Effie continues to bring new men into her life, Heath becomes obsessed with proving he's the one she needs. Then a new crisis arises and Effie begins to lose every scrap of self-control she ever had. As she struggles against her desire to return to the one man who understands her, she discovers that sometimes the only safety you find is with the person who is the most dangerous for you.
Holly Black
Black Heart (The Curse Workers, Book 3)
Simon & Schuster Saga (US & CA: 24th November 2015)
Buy (US) Buy (UK) Buy (CA) Buy (Worldwide)
Cassel Sharpe knows he's been used as an assassin, but he's trying to put all that behind him. He's trying to be good, even though he grew up in a family of con artists and cheating comes as easily as breathing to him. He's trying to do the right thing. And he's trying to convince himself that working for the government is the right choice, even though he's been raised to believe they are the enemy of all curse workers. But with a mother on the lam, the girl he loves about to take her place in the Mob, and all new secrets coming to light, what's right and what's wrong become increasingly hard to tell apart. When the Feds ask him to do the one thing he said he would never do again, he starts to wonder if they really are the good guys, or if it's all a con. And if it is, Cassel may have to make his biggest gamble yet – on love.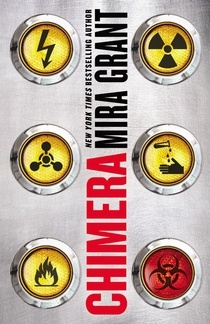 Mira Grant
Chimera (Parasitology, Book 3)
Hachette Orbit (US & AU: 24th November 2015; UK: 26th November 2015)
Buy (US) Buy (UK) Buy (CA) Buy (Worldwide)
The outbreak has spread, tearing apart the foundations of society, as implanted tapeworms have turned their human hosts into a seemingly mindless mob. Sal and her family are trapped between bad and worse, and must find a way to compromise between the two sides of their nature before the battle becomes large enough to destroy humanity, and everything that humanity has built…including the chimera. The broken doors are closing. Can Sal make it home?
J. Kenner
Unwrap Me (Stark Ever After, Novella)
Random House Bantam (US & CA: 24th November 2015); Hachette Headline Eternal (UK & AU: 24th November 2015)
Buy (US) Buy (UK) Buy (CA)
Damien Stark is my greatest Christmas wish come true. Immensely powerful and devastatingly sexy, he can undo me with the slightest touch, and with just one glance, he can see straight into my soul. We both have dark secrets, twisted pieces of our pasts that only the other one understands. Though our fierce love and passion keeps me alive, sometimes I wonder what would've happened if Damien and I hadn't met in exactly the way we did. How would my life have been different? Would another man have laid claim to my body and my heart? Or were Damien and I destined to be together no matter the cost?