Happy Release Day to: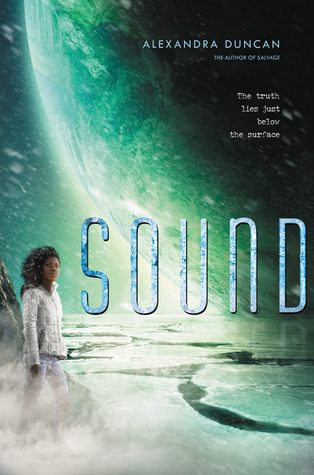 Alexandra Duncan
Sound (Salvage, Book 2)
HarperCollins Greenwillow (US & CA: 22nd September 2015)
Buy (US) Buy (UK) Buy (CA) Buy (Worldwide)
Miyole has made mistakes. The first was lying about her age to secure a spot on a Deep Sound Research Institute mission to the edges of known space. The second was failing to stop the pirates who attacked her ship and destroyed a smaller vessel before her eyes. The third was falling in love with Cassia. In the wake of the attack, Miyole finds herself drawn in to a reckless quest to rescue Cassia's brother. Along with a meddling pilot caught up in their plans, the girls fight their way through criminal dens, abandoned space stations, and the harsh oceans of an ice-bound moon. Soon, the reality Miyole has so carefully constructed for herself begins to crumble. Can she trust Cassia? Is the DSRI everything they say? Can she control the memories of a past she has struggled so hard to forget? And most of all, can she bear the cost?