This post is part of the official UK cover reveal for Natasha Preston's Awake. Below, you'll find the author's links, and information about her books.
Natasha Preston
Blog
Facebook
Twitter
Wattpad
Goodreads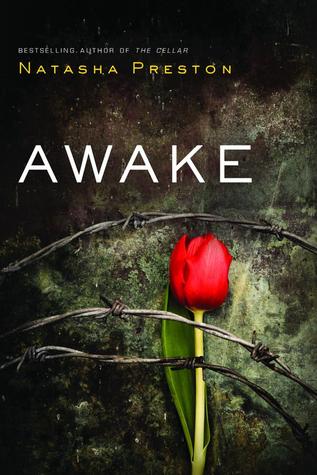 Natasha Preston
Awake
Sourcebooks Fire (US: 4th August 2015)
Buy (US) Buy (CA) Buy (Worldwide)
Scarlett Garner lost her memory at the age of five. She accepts her parents' story – that it's due to the trauma of seeing her house burn down – that is until a car accident causes her to start remembering pieces of an unfamiliar childhood. Noah is new to town and immediately sets his sights on Scarlett. The two grow instantly close, but Noah's hiding something that can fill in the missing pieces of her past. Scarlett's family keep secrets for a reason. The truth can be deadly. Scarlett grew up in a cult. And the cult want her back.
Natasha Preston
The Cellar
Sourcebooks Fire (US: 1st March 2014)
Buy (US Kindle Edition) Buy (US Paperback) Buy (UK Kindle Edition) Buy (UK Paperback) Buy (CA Kindle Edition) Buy (CA Paperback) Buy (Worldwide)
For months Summer is trapped in a cellar with the man who took her – and three other girls: Rose, Poppy, and Violet. His perfect, pure flowers. His family. But flowers can't survive long cut off from the sun, and time is running out…