Done with November 2014 Releases? Here are December 2014 Releases. For future releases, check Reading Wishlist.
NOTE: Formatting may not show up correctly if viewed in a feed-reader, so click the title to read it at my WordPress.
Kylie Chan
Demon Child (Celestial Battle, Book 2)
HarperCollins Voyager (AU: 1st December 2014)
Buy (US) Buy (UK) Buy (CA) Buy (Worldwide)
War with hell looms and the cruel demons could gain control of everything. Emma Donahoe has faced down threats to her loved ones and never given up the fight. But as the demons close in, she faces a new danger – John's love for her could lead her to complete annihilation. As battles rage for control of Heaven and Earth, she must fight her own war to retain her independence as her identity is absorbed into the man she loves.
Rinda Elliott
Foresworn (Sisters of Fate, Book 3)
Harlequin Teen (UK: 1st December 2014; US: 2nd December 2014)
Buy (US) Buy (UK) Buy (CA)
Kat Lockwood grew up listening to her unhinged mother's stories about the Norse goddess souls she and her triplet sisters carry, about fiery deaths and a prophecy foretelling the world's end. Now, to save that world, Kat must find a guy who hosts the soul of a Norse god – a warrior with the lightest blond hair and the darkest brown eyes. But at a truck stop on her road trip, Kat freezes time while she writes out a cryptic message in runes. The only other person able to see this happen? A gorgeous guy with the lightest blond hair and the darkest brown eyes. Kat's not convinced peaceful Arun is the future warrior who will turn the tide in the final battle. Yet, Arun turns out to be a lot tougher than he seems. As soul-carrying teens and underworld creatures gather over the world's deadliest volcano, Kat finds that no one, including her sisters and mother, is exactly who she thought they were…
Megan Hart
Lovely Wild
Harlequin Mira (AU: 1st December 2014)
Buy (US) Buy (UK) Buy (CA) Buy (Worldwide)
Brought up in the savage captivity of her unstable grandmother's rural Pennsylvania home, Mari Calder once yearned for rescue. Now she struggles every day to function as an adult in the confines of normal society. Left with only foggy recollection of her childhood, she's consumed with being a dutiful wife to her husband, Ryan, and mother to their two children. But an unexpected twist of events returns her to that long-forgotten house in the woods. Soon, Mari is greeted with reminders of a past life, the clarified memories only inviting a new level of strangeness into her fragile world. To protect her family, she must find the beautiful, powerful strength hidden in her inner chaos. Because someone is bent on exploiting Mari's trauma, and as normal and wild begin to blend, a string of devastating truths force Mari to question all she thought she knew.
Melissa West
Hover (Taking, Book 2)
Pan Macmillan St. Martin's (AU: 1st December 2014)
Buy (US) Buy (UK) Buy (CA) Buy (Worldwide)
On Earth, seventeen-year-old Ari Alexander was taught to never peek, but if she hopes to survive life on her new planet, Loge, her eyes must never shut. Because in this world, pleasure is everything, held up by a ruling body that keeps their people in check by giving them what they want and closing their eyes to what's really happening around them. The only hope Loge has is to move its people to Earth, and they have a plan. Thousands of humans crossed over to Loge after a poisonous neurotoxin released into Earth's atmosphere, nearly killing them. They sought refuge in hopes of finding a new life, but what they became were slaves, built to siege war against their home planet. That is, unless Ari and Jackson can stop them. But on Loge, nothing is as it seems…and no one can be trusted.
Melissa West
Collide (Taking, Book 3)
Pan Macmillan St. Martin's (AU: 1st December 2014)
Buy (US) Buy (UK) Buy (CA) Buy (Worldwide)
Ari Alexander is now back on Earth, and the world she left behind has been turned upside down. A new leader has risen to power, her friends have become her enemies, and Jackson is thought to be trapped on Loge with her archrival, Zeus. Now Ari must determine who is the true enemy before Zeus attacks and Earth is forced into a battle of the dominant species.
Susanne Winnacker
Between the Shadow and the Soul
Susanne Winnacker (US: 1st December 2014)
Buy (US) Buy (UK) Buy (CA)
21st Century Cologne: On the day of her sixteenth birthday Nela receives her Binding – a tattoo that'll punish even the thought of magic with burning pain. In a world where the Brotherhood still burns witches at the stake, Nela has learned to fear her magical powers. But her powers are growing and refuse to be ignored. When Nela meets Darko, he shows her a hidden world of magic she can't resist. Darko hates the Brotherhood with blind fervour for destroying his life. Except for revenge, there's only one thing that keeps him going: the wish to bring his dead sister back to life. The only way to gain the necessary power is by summoning a demon with the help of a Necromancer and absorbing its demonic power. When his Master tells Darko that Nela is what they need for the ritual, Darko doesn't hesitate to gain her trust. A trust he'll have to betray. As Nela meets witches in the underground bars of Cologne and celebrates Walpurgisnight with magical folk from all over the world, she realises that she doesn't want to bow to the Brotherhood's rules anymore. She wants to be free to live as a witch. Defying the Brotherhood could mean death by fire, but as Nela is pulled deeper into Darko's world, she realises that his darkness might be the true danger.
Keri Arthur
Darkness Falls (Dark Angels, Book 7)
Penguin Signet (US & CA: 2nd December 2014); Hachette Little, Brown Piatkus (UK: 2nd December 2014)
Buy (US) Buy (UK) Buy (CA) Buy (Worldwide)
The search for the last key to the gates of hell has begun, and half-werewolf, half-Aedh Risa Jones is in more danger than ever – and one misstep could prove ruinous. It's only a matter of time before Madeleine Hunter, the dangerous head of the vampire council, begins her hunt for complete domination. And for Risa, that comes with an alarming ultimatum: hand over the last key to Hunter or, one by one, her loved ones will die. Now, it's a race against time for Risa to save those she loves, and to stop Hunter's apocalyptic plan to open the very gates of hell.
Megan Crewe
Those Who Lived (Fallen World, Anthology)
Crewe Morris Creative (US: 2nd December 2014)
Buy (US) Buy (UK) Buy (CA)
CARRY THE EARTH – When Kaelyn's news about the vaccine stirs up unrest at the artists' colony, Tessa struggles to protect the sanctuary she's carefully constructed. TRIAL BY FIRE – Drew tackles a new assignment that not only puts him at odds with his most vicious colleague and his life on the line, but may also determine the entire future of the Wardens. WATER SONG – After he convinces a boy to leave his sick mother, Leo commits to helping the now hostile kid settle into life with the surviving islanders while confronting his own self-doubts.
Tiffany Reisz
The King (Original Sinners: White Years, Book 3)
Mills & Boon Spice (UK: 5th December 2014)
Buy (US) Buy (UK) Buy (CA) Buy (Worldwide)
Bouncing from bed to bed on the Upper East Side, Kingsley Edge is brilliant, beautiful and utterly debauched. No one can relieve his self-destructive appetite for carnal acts – except Søren, a man he can never have but whom he has always loved. When Kingsley opens the ultimate BDSM club in Søren's honour – a dungeon playground for New York's A-list – it becomes his life. With the help of a secretive new assistant, he is soon ruler of a debauched new world. But their expertise in domination can't stop the enigmatic Reverend Fuller – he won't rest until the club is destroyed. Now it's one man's sacred mission against another's…
Katie McGarry
Breaking the Rules (Pushing the Limits, Book 5)
Harlequin (US & UK: 8th December 2014)
Buy (US) Buy (UK) Buy (CA) Buy (Worldwide)
For new high school graduate Echo Emerson, a summer road trip out West with her boyfriend means getting away and forgetting what makes her so…different. It means seeing cool sights while selling her art at galleries along the way. And most of all, it means almost three months alone with Noah Hutchins, the hot, smart, soul-battered guy who's never judged her. Echo and Noah share everything – except the one thing Echo's just not ready for. But when the source of Echo's constant nightmares comes back into her life, she has to make some tough decisions about what she really wants – even as foster kid Noah's search for his last remaining relatives forces them both to confront some serious truths about life, love and themselves. Now, with one week left before college orientation, jobs and real life, Echo must decide if Noah is more than the bad-boy fling everyone warned her he'd be. And the last leg of an amazing road trip will turn…seriously epic.
Lauren DeStefano
No Intention of Dying (Internment, Novella)
Simon & Schuster (US & CA: 9th December 2014); HarperCollins (AU: 9th December 2014)
Buy (US) Buy (UK) Buy (CA)
Daphne witnesses her seven-year-old sister Amy having a seizure-like event, a result of injuries sustained when she wandered too close to the Edge. Government doctors insist these seizures are punishment for Amy's bad behaviour, but Daphne disagrees. Obsessed with finding out what lured her sister out there to the Edge to begin with, Daphne leads Judas, her betrothed, a young man with his own secrets, on an expedition near the Edge to reconstruct her sister's fateful event. But how close is too close?
Stacey Jay
Of Beast and Beauty
Random House Ember (US & CA: 9th December 2014)
Buy (US) Buy (UK) Buy (CA) Buy (Worldwide)
In the city of Yuan, the blind Princess Isra is raised to be a human sacrifice. Her death will ensure her city's vitality. In the desert, a mutant beast named Gem fights to save his people, known as the Monstrous, from starvation. Neither dreams that, together, they can return balance to their worlds. When Gem is captured for trying to steal Yuan's enchanted roses, he becomes a prisoner of the city. Isra enlists his help, and soon begins to care for him – and to question everything she has been brought up to believe…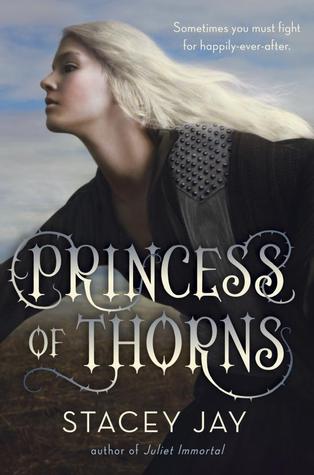 Stacey Jay
Princess of Thorns
Random House Delacorte (US & CA: 9th December 2014)
Buy (US) Buy (UK) Buy (CA) Buy (Worldwide)
Though she looks like a mere mortal, Princess Aurora is a fairy blessed with enhanced strength, bravery, and mercy yet cursed to destroy the free will of any male who kisses her. Disguised as a boy, she enlists the help of the handsome but also cursed Prince Niklaas to fight legions of evil and free her brother from the ogre queen who stole Aurora's throne ten years ago. Will Aurora triumph over evil and reach her brother before it's too late? Can Aurora and Niklaas break the curses that will otherwise forever keep them from finding their one true love?
Robin Wasserman
The Waking Dark
Random House Ember (US & CA: 9th December 2014)
Buy (US) Buy (UK) Buy (CA) Buy (Worldwide)
They called it the killing day. Twelve people murdered, in the space of a few hours, their killers also all dead by their own hand…except one. And that one has no answers to offer the shattered town. Something is waking in the sleepy town of Oleander, Kansas – something dark and hungry that lives in the flat earth and the open sky, in the vengeful hearts of its upstanding citizens. As the town begins a descent into blood and madness, five survivors of the killing day are the only ones who can stop Oleander from destroying itself. They have nothing in common. They have nothing left to lose. And they have no way out. Which means they have no choice but to stand and fight, to face the darkness in their town – and in them.
Kelly Gay
Hell's Menagerie (Charlie Madigan, short story)
Simon & Schuster Pocket Star (US, UK, CA, & AU: 15th December 2014)
Buy (US) Buy (UK) Buy (CA)
First appeared in the Carniepunk urban fantasy anthology.
Karen Ann Hopkins
Whispers from the Dead (Serenity's Plain Secrets, Book 2)
Karen Ann Hopkins (US: 16th December 2014)
Sheriff Serenity Adams and Daniel Bachman are once again partnered up in a criminal investigation, when they travel to a northern Amish settlement that has been riddled by arsons for the past two decades. Serenity quickly discovers that there is much more going on in the touristy community than just barns set on fire and that the new group of Amish has their own secrets to hide. She begins to unravel an extensive criminal underworld that threatens to destroy everything that the simple people of Poplar Springs hold dear and even puts her own life in jeopardy. And although Serenity tries desperately to avoid it, things begin heating up between her and Daniel, making her wonder if true love and happiness are really within her grasp.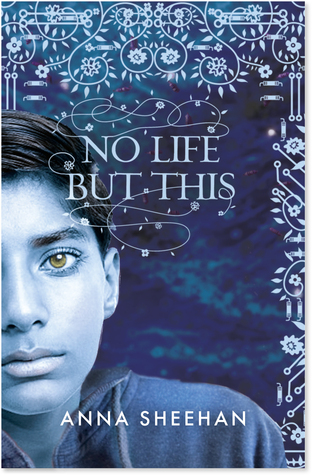 Anna Sheehan
No Life But This (A Long, Long Sleep, Book 2)
Hachette Orion Gollancz (UK: 18th December 2014)
Buy (US) Buy (UK) Buy (CA) Buy (Worldwide)
Rose Fitzroy woke from her long sleep to a changed world and new life. Her friend Otto watched her from afar, longing for what he felt he couldn't have. But just when things seem to be going right, his own biology backfires, sending him into a deathly spiral that neither of them can stop. His only hope lies on the distant ice moon of Europa, where an experimental treatment might bring him back from the brink. But Europa is in a state of revolution, and Otto's brother Quin is tangled up in it. With Otto going slowly insane, and Rose haunted by ghosts of her old life, more than one world may soon be destroyed around them.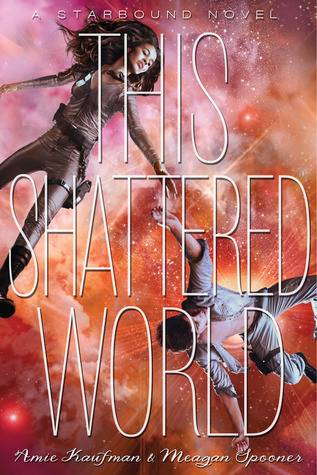 Amie Kaufman & Meagan Spooner
This Shattered World (Starbound, Book 2)
Disney Hyperion (US: 23rd December 2014)
Buy (US) Buy (UK) Buy (CA) Buy (Worldwide)
Jubilee Chase and Flynn Cormac should never have met. Lee is captain of the forces sent to Avon to crush the terraformed planet's rebellious colonists, but she has her own reasons for hating the insurgents. Rebellion is in Flynn's blood. His sister died in the original uprising against the powerful corporate conglomerate that rules Avon with an iron fist. These corporations make their fortune by terraforming uninhabitable planets across the universe and recruiting colonists to make the planets liveable, with the promise of a better life for their children. But they never fulfilled their promise on Avon, and decades later, Flynn is leading the rebellion. Desperate for any advantage against the military occupying his home, Flynn does the only thing that makes sense when he and Lee cross paths: he returns to base with her as prisoner. But as his fellow rebels prepare to execute this tough-talking girl with nerves of steel, Flynn makes another choice that will change him forever. He and Lee escape base together, caught between two sides in a senseless war.
Melissa Landers
Until Midnight (Alienated, Short Story)
Disney Hyperion (US: 23rd December 2014)
Buy (US) Buy (CA)
Cara and Aelyx only have one day to spend together before he returns to earth and she travels to Aelyx's home planet, L'eihr. Homesick and worried about the upcoming year apart, Cara is desperate to make these final hours count. Worst of all, Cara is missing Christmas, stuck on board an alien spaceship. When Aelyx learns that Cara is forgoing her favourite holiday, he tries to recreate Christmas in space by researching traditional earth customs…but a few things get lost in translation.
Veronica Rossi
Into the Still Blue (Under the Never Sky, Book 3)
HarperCollins (US & CA: 23rd December 2014)
Buy (US) Buy (UK) Buy (CA) Buy (Worldwide)
Their love and their leadership have been tested. Now it's time for Perry and Aria to unite the Dwellers and the Outsiders in one last desperate attempt to find the fabled Still Blue and bring balance to their world.
Megan Shepherd
Her Dark Curiosity (Madman's Daughter, Book 2)
HarperCollins (US & CA: 23rd December 2014)
Buy (US) Buy (UK) Buy (CA) Buy (Worldwide)
Months have passed since Juliet Moreau escaped her father's island. Now back in London, she is rebuilding her life and trying to forget Dr. Moreau's horrific legacy – though someone, or something, hasn't forgotten her. As people close to Juliet fall victim to a murderer who leaves a macabre calling card of three claw-like slashes, Juliet fears one of her father's creations may have also made it off the island. She's determined to find the killer, though it means awakening sides of herself she had thought long banished, and facing loves from her past she never expected to see again. And as Juliet strives to uncover the truth while searching for a serum to cure her own worsening illness, she finds herself once more in a world of scandal and danger.
M. D. Waters
Prototype (Archetype, Book 2)
Penguin Plume (US & CA: 30th December 2014)
Buy (US) Buy (UK) Buy (CA) Buy (Worldwide)
Emma looks forward to the day when she can stop running from her past – both of them. But when Declan Burke decides he wants his wife back, there's nowhere on the planet she can hide. One man could help her, but he's the person Emma most dreads confronting: Noah Tucker. When she finally returns to face him, Emma discovers that Noah has moved on and another woman is raising their daughter. Emma will stop at nothing to reveal the truth and prove she isn't the woman they thought she was. Even if it means she winds up dead. Or worse, reborn.
Kelley Armstrong
Bounty Hunt (Otherworld, Novella)
Subterranean (US: 31st December 2014)
Buy (US) Buy (UK) Buy (CA) Buy (Worldwide)
Illustrated throughout by Xavière Daumarie. Full-colour graphic novel. After the Australian Pack murdered Reese Williams' parents, the young werewolf fled and took refuge with the American Pack. Three years later, the Australians have tracked him down and dispatched a bounty hunter to bring him back. That bounty hunter, though, isn't the lone wolf who owes them a debt, but his twenty-one-year-old daughter, Madison. Maddie is determined to bring in the rogue Reese for her ailing father. Now Reese has to show her the truth behind her client's lies…and avoid being the cause of an all-out war for Elena and the rest of the American Pack.