Done with September 2014 Releases? Here are October 2014 Releases. For future releases, check Reading Wishlist. NOTE: The images and formatting don't show up properly through Feedly, so click the title of this post to view it on WordPress.
Stefanie Gaither
Falls the Shadow
Simon & Schuster (AU: 1st October 2014)
Buy (US) Buy (UK) Buy (CA) Buy (Worldwide)
When Cate Benson was a kid, her sister, Violet, died. Two hours after the funeral, Cate's family picked up Violet's replacement like nothing had happened. Because Cate's parents are among those who decided to give their children a sort of immortality by cloning them at birth – which means this new Violet has the same face. The same perfect smile. She even has all of the same memories as the girl she replaced. She also might have murdered the most popular girl in school. At least, that's what the paparazzi and the anti-cloning protestors want everyone to think: that clones are violent, unpredictable monsters. Cate is used to hearing all that. She's used to defending her sister, too. But Violet has vanished, and when Cate sets out to find her, she ends up in the line of fire instead. Because Cate is getting dangerously close to secrets that will rock the foundation of everything she thought was true.
Kim Harrison
For a Few Demons More (Hollows, Book 5)
HarperCollins (AU: 1st October 2014)
Buy (US) Buy (UK) Buy (CA) Buy (Worldwide)
A fiendish serial killer stalks the Hollows, and no one living in or around Cincinnati – human, inhuman, or undead – is safe. An ancient artefact may be the key to stopping the murderer – a mysterious relic that is now in the hands of Rachel Morgan, fearless independent bounty hunter and reckless witch. But revealing it could ignite a battle to the death among the vast and varied local supernatural races. Rachel's been lucky so far. But even she can't hide from catastrophe forever.
Kim Harrison
Where Demons Dare [also published as The Outlaw Demon Wails] (Hollows, Book 6)
HarperCollins (AU: 1st October 2014)
Buy (US) Buy (UK) Buy (CA) Buy (Worldwide)
In the Hollows, where the natural and the supernatural co-exist – not always peacefully – desperate times often call for unorthodox measures. But bounty hunter-witch Rachel Morgan did the absolutely unthinkable to save the lives of her friends: she willingly trafficked in forbidden demon magic. And now her sins have come home to haunt her. As Rachel hunts for the truth behind a terrifying murder, the discovery of a shocking family secret is about to throw her entire life into question. And the long-lost ancient knowledge she seeks resides in the demonic ever-after. But there are some lines that should never be crossed – like the one Rachel Morgan's stepping over…again!
Kim Harrison
White Witch, Black Curse (Hollows, Book 7)
HarperCollins (AU: 1st October 2014)
Buy (US) Buy (UK) Buy (CA) Buy (Worldwide)
Kick-ass bounty hunter and witch Rachel Morgan has crossed forbidden lines, taken demonic hits, and still stands. But the death of her lover struck her harder than she ever thought possible. She won't rest until his murder is solved…and avenged. But a new predator is moving to the apex of the Inderlander food chain – and now Rachel's past is coming back to haunt her. Literally.
Kim Harrison
Black Magic Sanction (Hollows, Book 8)
HarperCollins (AU: 1st October 2014)
Buy (US) Buy (UK) Buy (CA) Buy (Worldwide)
Rachel Morgan has fought and hunted vampires, werewolves, banshees, demons, and other supernatural dangers as both witch and bounty hunter – and lived to tell the tale. But she's never faced off against her own kind…until now. Denounced and shunned for dealing with demons and black magic, her best hope is life imprisonment – her worst, a forced lobotomy and genetic slavery. Only her enemies are strong enough to help her win her freedom. But trust comes hard when it hinges on the unscrupulous tycoon Trent Kalamack, the demon Algaliarept, and a lowlife ex-boyfriend-turned-thief.
Kim Harrison
The Witch with No Name (Hollows, Book 13)
HarperCollins (AU: 1st October 2014; UK: 9th October 2014)
Buy (US) Buy (UK) Buy (CA) Buy (Worldwide)
Rachel Morgan has come a long way since her early days as an inexperienced bounty hunter. She's faced vampires and werewolves, banshees, witches, and soul-eating demons. She's crossed worlds, channelled gods, and accepted her place as a day-walking demon. She's lost friends and lovers and family, and an old enemy has unexpectedly become something much more. But power demands responsibility, and world-changers must always pay a price. Rachel knew that this day would come – and now it is here. To save Ivy's soul and the rest of the living vampires, to keep the demonic ever-after and our own world from destruction, Rachel Morgan will risk everything…
Amelia Kahaney
The Invisible (Brokenhearted, Book 2)
HarperCollins Teen (AU: 1st October 2014; US & CA: 7th October 2014)
Buy (US) Buy (UK) Buy (CA) Buy (Worldwide)
After a perilous accident that literally stopped her heart, Anthem Fleet was left with a jagged scar down the front of her chest – and a strength she is still learning to control. Her new powers helped her avenge the death of the boy she loved and led her deep into Bedlam City's dark underbelly, where she fought a network of shadowy criminals. But Anthem doesn't want to be the crime-fighting vigilante that Bedlam needs. She just wants to go to school, practice ballet, and help nurse Ford, her friend and partner, back to health. But when a mysterious group called the Invisible starts attacking the privileged North Siders, Anthem's whole world is thrown into chaos. Invisible's threats seem like harmless pranks at first, but as their demands escalate, people start to die. Now Anthem must step up and be the hero that the city needs, or Bedlam will fall…once and for all.
Mindy McGinnis
In a Handful of Dust (Not a Drop to Drink, Book 2)
HarperCollins Katherine Tegen Books (AU: 1st October 2014)
Buy (US) Buy (UK) Buy (CA) Buy (Worldwide)
Lucy's life by the pond has always been full. She has water and friends, laughter and the love of her adoptive mother, Lynn, who has made sure that Lucy's childhood was very different from her own. Yet it seems Lucy's future is settled already – a house, a man, children, and a water source – and anything more than life by the pond is beyond reach. When disease burns through their community, the once life-saving water of the pond might be the source of what's killing them now. Rumours of desalinisation plants in California have lingered in Lynn's mind, and the prospect of a "normal" life for Lucy sets the two of them on an epic journey west to face new dangers: hunger, mountains, deserts, betrayal, and the perils of a world so vast that Lucy fears she could be lost forever, only to disappear in a handful of dust.
Carrie Mesrobian
Perfectly Good White Boy
Lerner Carolrhoda Lab (US: 1st October 2014)
Buy (US) Buy (UK) Buy (CA) Buy (Worldwide)
Sean Norwhalt can read between the lines. He knows Hallie's just dumped him. He was a perfectly good summer boyfriend, but now she's off to college, and he's still got another year to go. Her pep talk about futures and "possibilities" isn't exactly comforting. Sean's pretty sure he's seen his future and its "possibilities," and they all look DISPOSABLE. Like the crappy rental his family moved into when his dad left. Like all the unwanted filthy old clothes he stuffs into the rag baler at his thrift-store job. Like everything good he's ever known. The only hopeful possibilities in Sean's life are the Marine Corps, where no one expected he'd go, and Neecie Albertson, whom he never expected to care about.
Diana Rowland
My Life as a White Trash Zombie (White Trash Zombie, Book 1)
Allen & Unwin Constable & Robinson (AU: October 2014)
Buy (US) Buy (UK) Buy (CA) Buy (Worldwide)
Angel Crawford is a loser. Living with her alcoholic deadbeat dad in the swamps of southern Louisiana, she's a high school dropout with a pill habit and a criminal record who's been fired from more crap jobs than she can count. Now on probation for a felony, it seems that Angel will never pull herself out of the downward spiral her life has taken. That is, until the day she wakes up in the ER after overdosing on painkillers. Angel remembers being in an horrible car crash, but she doesn't have a mark on her. To add to the weirdness, she receives an anonymous letter telling her there's a job waiting for her at the parish morgue – and that it's an offer she doesn't dare refuse. Before she knows it she's dealing with a huge crush on a certain hunky deputy and a brand new addiction: an overpowering craving for brains. Plus, her morgue is filling up with the victims of a serial killer who decapitates his prey – just when she's hungriest! Angel's going to have to grow up fast if she wants to keep this job and stay in one piece. Because if she doesn't, she's dead meat. Literally.
Diana Rowland
Even White Trash Zombies Get the Blues (White Trash Zombie, Book 2)
Allen & Unwin Constable & Robinson (AU: October 2014)
Buy (US) Buy (UK) Buy (CA) Buy (Worldwide)
Angel Crawford is finally starting to get used to life as a brain-eating zombie, but her problems are far from over. Her felony record is coming back to haunt her, more zombie hunters are popping up, and she's beginning to wonder if her hunky cop-boyfriend is involved with the zombie mafia. Yeah, that's right – the zombie mafia. Throw in a secret lab and a lot of conspiracy, and Angel's going to need all of her brainpower – and maybe a brain smoothie as well – in order to get through it without falling apart.
Diana Rowland
White Trash Zombie Apocalypse (White Trash Zombie, Book 3)
Allen & Unwin Constable & Robinson (AU: October 2014)
Buy (US) Buy (UK) Buy (CA) Buy (Worldwide)
Our favourite white trash zombie, Angel Crawford, has enough problems of her own, what with dealing with her alcoholic, deadbeat dad, issues with her not-quite boyfriend, the zombie mafia, industrial espionage and evil corporations. Oh, and it's raining, and won't let up. But things get even crazier when a zombie movie starts filming in town, and Angel begins to suspect that it's not just the plot of the movie that's rotten. Soon she's fighting her way through mud, blood, bullets and intrigue, even as zombies, both real and fake, prowl the streets. Angel's been through more than her share of crap, but this time she's in way over her head. She'll need plenty of brainpower to fit all the pieces – and body parts – together in order to save herself, her town, and quite possibly the human race.
Holly Schindler
Feral
HarperCollins (AU: 1st October 2014)
Buy (US) Buy (UK) Buy (CA) Buy (Worldwide)
It's too late for you. You're dead. Those words float through Claire Cain's head as she lies broken and barely alive after a brutal beating. And they continue to haunt her months later, in the terrifying nightmares that plague her. So when her father takes a job in another state, Claire is hopeful that getting out of Chicago will offer her a new start. But when she arrives in Peculiar, Missouri, Claire quickly realises something is wrong – the town is brimming with hidden dangers and overrun by feral cats. And her fears are confirmed when a popular high school girl, Serena Sims, is found dead in the icy woods behind the school. While everyone is quick to say it was an accident, Claire knows there's more to it – for she was the one who found Serena, battered and bruised, surrounded by the town's feral cats. Now Claire vows to learn the truth about what happened, but the closer she gets to uncovering the mystery, the closer she also gets to discovering a frightening reality about herself – and the damage she truly sustained in that Chicago alley…
Kat Zhang
Echoes of Us (Hybrid Chronicles, Book 3)
HarperCollins (AU: 1st October 2014)
Buy (US) Buy (UK) Buy (CA) Buy (Worldwide)
All Eva ever wanted was the chance to be herself. But in the Americas, to be hybrid – to share your body with a second soul – is not tolerated past childhood. Now Eva and Addie, her sister soul, are constantly on the move, hiding from the officials who seek to capture them. But the tide is changing. A revolution is brewing, and people are starting to question the hybrids' mistreatment. Then Marion, an ambitious reporter, offers Eva and Addie a daring proposal: If they go undercover and film the wretched conditions of a hybrid institution, she will not only rescue them, she'll find a way to free Jackson, the boy Addie loves. It's risky, and Eva will have to leave Ryan and her friends behind, but if she succeeds, it could also tip the scales forever and lead to hybrid freedom. As Eva and Addie walk into danger, they cling to each other and the hope of a better future. But the price they might pay is higher than they ever could have imagined.
Cassie Alexander
The Hunted (Sleeping with Monsters, Book 2)
Argus Industrial (US: 2nd October 2014)
Samantha always knew her relationship with Vincent had an expiration date – no one involved with the family got a happily ever after. When Vincent is murdered his dying wishes send her to his werewolf ex-boyfriend for protection and she realises there's more to the family than just the mafia – and the man she's with just might be able to avenge Vincent, if she's willing to become his mate.
Sean Cummings
The North
Bloor Street Books (US: 6th October 2014)
Buy (US) Buy (UK) Buy (CA)
Sixteen-year-old David Simmons is on a mission to save his eight-year-old sister. In a smouldering world infested with walking cadavers, the survivors of Simmons infantry reserve unit are going hatches down in a pair of armoured personnel carriers and everyone knows that it's only a matter of time until their fuel runs dry. There's a weak short wave radio signal from a place called Sanctuary Base and it's supposed to be zombie-free. But there's more than a thousand miles to cover, a biting, unforgiving cold, armed survivalists, legions of the living dead and someone called SUNRAY. They're outgunned, outnumbered and out of time.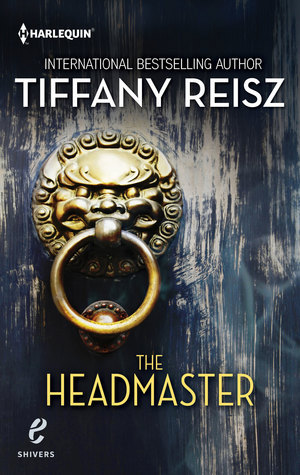 Tiffany Reisz
The Headmaster (Novella)
Harlequin e-Shivers (US: 6th October 2014)
Buy (US) Buy (UK) Buy (CA)
At the remote Marshall School, Gwen Ashby stumbles upon the job – and the man – of her dreams. Stern, enigmatic Edwin Yorke simmers with a heat Gwen longs to unleash. But Edwin knows all too well that forbidden love can end in tragedy…
Beth Revis
The Body Electric
Scripturient Books (US: 6th October 2014)
Buy (US) Buy (UK) Buy (CA)
Ella Shepherd has dedicated her life to using her unique gift – the ability to enter people's dreams and memories using technology developed by her mother – to help others relive their happy memories. Ella starts seeing impossible things – images of her dead father, warnings of who she cannot trust. Her government recruits her to spy on a rebel group, using her ability to experience – and influence – the memories of traitors. But the leader of the rebels claims they used to be in love – even though Ella's never met him before in her life. Which can only mean one thing… Ella's gift is enough to overthrow a corrupt government or crush a growing rebel group. She is the key to stopping a war she didn't even know was happening. But if someone else has been inside Ella's head, she cannot trust her own memories, thoughts, or feelings.
Kelley Armstrong
Otherworld Nights (Otherworld, Anthology)
Random House (CA: 7th October 2014); Hachette Little, Brown Orbit (UK: 7th October 2014; AU: 14th October 2014); Penguin Plume (US: 28th October 2014)
Buy (US) Buy (UK) Buy (CA) Buy (Worldwide)
Rare and never-before published short stories. It's been more than ten years since Kelley Armstrong began the Otherworld series, a realm roamed by witches, werewolves, necromancers, vampires, and half-demons. But not all of the Otherworld adventures have been easy to find. At last, Otherworld Nights shares short stories that have previously been available only online or in obscure collections. Concludes with a brand-new novella, "Vanishing Act." This longer story is set after series finale 13, and features Savannah and Adam as they begin a new life – and a mysterious new case – together.
Jennifer Lynn Barnes
The Naturals (The Naturals, Book 1)
Disney-Hyperion (US: 7th October 2014)
Buy (US) Buy (UK) Buy (CA) Buy (Worldwide)
Seventeen-year-old Cassie is a natural at reading people. Piecing together the tiniest details, she can tell you who you are and what you want. But, it's not a skill that she's ever taken seriously. That is, until the FBI come knocking: they've begun a classified program that uses exceptional teenagers to crack infamous cold cases, and they need Cassie. What Cassie doesn't realise is that there's more at risk than a few unsolved homicides – especially when she's sent to live with a group of teens whose gifts are as unusual as her own. Soon, it becomes clear that no one in the Naturals program is what they seem. And when a new killer strikes, danger looms close. Caught in a lethal game of cat and mouse with a killer, the Naturals are going to have to use all of their gifts just to survive.
Rachel Cohn
Emergent (Beta, Book 2)
Disney-Hyperion (US: 7th October 2014)
Buy (US) Buy (CA) Buy (Worldwide)
Zhara, the First. Elysia, her clone. On the surface, they are identical. But looks can be deceiving. When Zhara plays, she plays to win. She thought she had escaped the horrors of Doctor Lusardi's cloning compound. But the nightmare is just beginning. Elysia has taken everything from Zhara – a softer, prettier version of herself and an inescapable reminder of all she's failed at in her life. Now the man Zhara loves has replaced her with Elysia. Zhara will get her clone out of the way, no matter the cost. Elysia has finally learned the truth: she has a soul. Her First is alive. She knows it hurts Zhara to see her with Alexander, but she can't give him up. The genetically-perfected Aquine has chosen as her as his life mate, and their days together are limited. Elysia can't remain in the Rave Caves off the shores of Denesme forever. Revolution is brewing on the island paradise. Hundreds of soulless clones remain imprisoned like Elysia once was, slaves to the whims of their owners – wealthy human inhabitants of the island. As a group of clones and humans, led by Alexander, plot an insurrection that will turn Denesme's world upside down, Elysia knows her place is fighting by his side.
Rinda Elliott
Blood of an Ancient (Beri O'Dell, Book 2)
Samhain (US: 7th October 2014)
Buy (US) Buy (UK) Buy (CA) Buy (Worldwide)
Beri O'Dell is on a mission. She has to rip back into a hell dimension fast, but needs two things first – the blood of an ancient and a fix for her friend Blythe's magic, which careened out of control after the battle with the Dweller. Finding ancient blood isn't easy when the old ones are rare and unwilling to donate. She needs to find Blythe's former mentor…except the woman has lost her mind and joined a travelling band of singing witches. That's not the only magical monkey on her back. Nikolos is imprisoned, and after a screwed-up spell lets her witness the horror that has become his life, her fear for him grows by the day. Now there's another problem – a powerful being unleashed during the battle with the Dweller likes her gluttonous new existence, and will kill anyone who threatens it. But Beri has a few tricks up her costumed sleeve, even if it means mining the darkness of her soul to set everything right…and get Nikolos back in her arms.
Becca Fitzpatrick
Black Ice
Simon & Schuster (US, UK, CA, & AU: 7th October 2014)
Buy (US) Buy (UK) Buy (CA) Buy (Worldwide)
Britt Pfeiffer has never been that adventurous, but that's about to change. Wanting to impress her ex-boyfriend, Britt convinces best friend, Korbie, to take a trekking trip with her. But when a freak storm leaves the girls stranded they seek shelter in a cabin, where they find two knights in shining armour. Or so they think. Britt quickly realises that the girls need to get off the mountain, fast. In exchange for her life, she is forced to guide the boys down, and as they set out on a harrowing journey through the cold and snow, Britt realises the only way to escape with her life is to pretend she is on their side. But is gorgeous, sexy Mason an enemy or an ally? Tension mounts, and it's only a matter of time before things turn deadly…
Mira Grant
Parasite (Parasitology, Book 1)
Hachette Little, Brown Orbit (US: 7th October 2014)
Buy (US) Buy (UK) Buy (CA) Buy (Worldwide)
A decade in the future, humanity thrives in the absence of sickness and disease. We owe our good health to a humble parasite – a genetically engineered tapeworm developed by the pioneering SymboGen Corporation. When implanted, the Intestinal Bodyguard worm protects us from illness, boosts our immune system – even secretes designer drugs. It's been successful beyond the scientists' wildest dreams. Now, years on, almost every human being has a SymboGen tapeworm living within them. But these parasites are getting restless. They want their own lives…and will do anything to get them.
Amie Kaufman & Meagan Spooner
This Night So Dark (Starbound, short story)
Disney-Hyperion (US: 7th October 2014)
Buy (US)
Tarver still has nightmares about the night, six months before the Icarus crash, when he rescued a group of civilian researchers being held hostage by brutal mercenaries. Now Tarver and Lilac must reconcile his memories of that fateful night with the truth that they uncovered on a mysterious planet after the Icarus crashed.
Marie Lu
The Young Elites
Penguin G. P. Putnam's Sons (US: 7th October 2014)
Buy (US) Buy (UK) Buy (CA) Buy (Worldwide)
Adelina Amouteru is a survivor of the blood fever. A decade ago, the deadly illness swept through her nation. Most of the infected perished, while many of the children who survived were left with strange markings. Adelina's black hair turned silver, her lashes went pale, and now she has only a jagged scar where her left eye once was. Her cruel father believes she is a malfetto, an abomination, ruining their family's good name and standing in the way of their fortune. But some of the fever's survivors are rumoured to possess more than just scars – they are believed to have mysterious and powerful gifts, and though their identities remain secret, they have come to be called the Young Elites. Teren Santoro works for the king. As Leader of the Inquisition Axis, it is his job to seek out the Young Elites, to destroy them before they destroy the nation. He believes the Young Elites to be dangerous and vengeful, but it's Teren who may possess the darkest secret of all. Enzo Valenciano is a member of the Dagger Society. This secret sect of Young Elites seeks out others like them before the Inquisition Axis can. But when the Daggers find Adelina, they discover someone with powers like they've never seen. Adelina wants to believe Enzo is on her side, and that Teren is the true enemy. But the lives of these three will collide in unexpected ways, as each fight a very different and personal battle. But of one thing they are all certain: Adelina has abilities that shouldn't belong in this world. A vengeful blackness in her heart. And a desire to destroy all who dare to cross her.
Jessica Verday
The Beautiful and the Damned
Simon Pulse (US & CA: 7th October 2014)
Buy (US) Buy (UK) Buy (CA) Buy (Worldwide)
Cyn Hargrave is on the run, but she can't escape her dark past. The brother of her murdered boyfriend is convinced she's the killer – and now he's tracked her down. Cyn has only one person to turn to, and she can't stand him. Avian knows the evil that lives inside of Cyn, but he's still compelled to help her. As the thirteenth Revenant, he's scorned by Heaven and unwanted by Hell, so he understands what it's like to be a part of two worlds and not fit into either. Together they will need to deal with the danger that follows her – and the danger inside of her – before one of them destroys her.
Sophie Littlefield
The Moon Pool [also published as The Missing Place]
Head of Zeus (UK: 9th October 2014); Simon & Schuster Gallery (US & CA: 14th October 2014)
Buy (US) Buy (UK) Buy (CA) Buy (Worldwide)
The booming North Dakota oil business is spawning "man camps," shantytowns full of men hired to work on the rigs, in towns without enough housing to accommodate them. In such twilight spaces, it's easy for a person to vanish. And when two young men in their first year on the job disappear without a trace, only their mothers believe there's hope of finding them. Despite reassurances that the police are on the case, the two women think the oil company is covering up the disappearances – and maybe something more. Colleen, used to her decorous life in a wealthy Massachusetts suburb, is determined to find her son. And hard-bitten Shay, from the wrong side of the California tracks, is the only person in town even willing to deal with her – because she's on the same mission. Overtaxed by worry, exhaustion, and fear, these two unlikely partners question each other's methods and motivations, but must work together against the town of strangers if they want any chance of finding their lost boys. But what they uncover could destroy them both…
Julianna Baggott
Burn (Pure, Book 3)
Hachette Grand Central (US: 14th October 2014)
Buy (US) Buy (UK) Buy (CA) Buy (Worldwide)
With his father now dead, Partridge has assumed leadership of the Dome, one of the last few refuges from the ravaged wastelands of the outside world. At first, Partridge is intent on exposing his father's lies, taking down the rigid order of the Dome, and uniting its citizens with the disfigured Wretches on the outside. But from his new position of power, things are far more complex and potentially dangerous than he could have ever imagined. On the outside, a band of survivors faces a treacherous journey to Dome. Pressia carries with her the key to salvation. If she can get it to the Dome, the Wretches could one day be healed and everyone might be able to put the horrors of the past behind them. Bradwell, the revolutionary, cannot forgive so easily. Despite Pressia's pleas, he is determined to bring down the Dome and hold its citizens accountable for leaving the rest of the world to burn. El Capitan, the former rebel leader, wants to help Pressia save as many lives as possible – but he's struggling to reconcile his newfound compassion with his vicious past. As former allies become potential enemies, the fate of the world is more uncertain than ever. Will humanity fall to destruction? Or will a new world rise from the ashes?
R. C. Lewis
Stitching Snow
Disney-Hyperion (US: 14th October 2014)
Buy (US) Buy (UK) Buy (CA) Buy (Worldwide)
Princess Snow is missing. Her home planet is filled with violence and corruption at the hands of King Matthias and his wife as they attempt to punish her captors. The king will stop at nothing to get his beloved daughter back – but that's assuming she wants to return at all. Essie has grown used to being cold. Temperatures on the planet Thanda are always sub-zero, and she fills her days with coding and repairs for the seven loyal drones that run the local mines. When a mysterious young man named Dane crash-lands near her home, Essie agrees to help the pilot repair his ship. But soon she realises that Dane's arrival was far from accidental, and she's pulled into the heart of a war she's risked everything to avoid.
Diana Peterfreund
Across a Star-Swept Sea (For Darkness Shows the Stars, Book 2)
HarperCollins Balzer + Bray (US & CA: 14th October 2014)
Buy (US) Buy (UK) Buy (CA) Buy (Worldwide)
Centuries after wars nearly destroyed civilisation, the islands of Galatea and Albion stand alone, a paradise where even the Reduction – the devastating brain disorder that sparked the wars – is a distant memory. Yet on Galatea, an uprising against the aristocracy has turned deadly, and the only hope is a mysterious spy known as the Wild Poppy. On neighbouring Albion, no one suspects that the Wild Poppy is actually famously frivolous teenage aristocrat Persis Blake. Her gossipy flutternotes are encrypted plans, her pampered sea mink is genetically engineered for spying, and her well-publicised new romance with handsome Galatean medic Justen Helo…is her most dangerous mission ever. But when Persis discovers that Justen is keeping a secret that could plunge New Pacifica into another dark age, she realises she's not just risking her heart, she's risking the world she's sworn to protect.
Leslie Tentler
Fallen
Left Field Press (US: 14th October 2014)
Buy (US) Buy (UK) Buy (CA)
Amid a sultry Atlanta summer, someone is targeting police… The investigation becomes personal for APD Detective Ryan Winter when a colleague, and friend, is shot dead, the second victim in just weeks. But even as he finds himself being drawn into the tense hunt for a serial cop killer, he is forced to re-examine his own shattering personal tragedy. An ER physician at Atlanta's busy Mercy Hospital, Dr. Lydia Costa is no stranger to suffering. Still, the recent police slayings reopen barely healed wounds – and bring her face-to-face with her ex-husband, Ryan Winter. As the body count rises and paranoia tightens its grip on the police force, Lydia and Ryan are pulled together by circumstances and fate…causing old passions to reignite despite their painful shared past. But as Ryan moves closer to discovering the killer's identity, someone is watching, placing both him and Lydia in mortal danger.
Karen Ann Hopkins
Embers (Wings of War, Book 1)
Karen Ann Hopkins (US: 21st October 2014)
Buy (US) Buy (UK) Buy (CA)
Following a violent episode with her aunt's boyfriend, Ember flees Ohio to live with an old relative in the Smoky Mountains of Tennessee. Ember's exuberance at escaping a bad home life soon turns to trepidation when she learns that she's a Watcher, a descendant of angels. While Ember is instructed about her heritage and the powers that go along with it, she strikes up friendships with two teenagers who live in a frightening walled compound in the forest. Inexplicitly drawn to one of the young men in particular, an impossible romance develops. But it is cut short when Ember discovers that her new friends are fighting on the opposite side of a war, that's been raging between two factions of Watchers for thousands of years. When the compound's inhabitants threaten the townspeople, Ember takes action, sealing her fate in the ancient battle of good versus evil, and the greyness in between. Ember is up to the challenge, until she realises that she isn't only fighting for the lives of the locals and the souls of her new friends. She also might be one of the few champions who will make a stand for all of mankind as the rapture approaches and the end of days begin.
Darynda Jones
Seventh Grave and No Body (Charley Davidson, Book 7)
Macmillan St. Martin's (US: 21st October 2014); Hachette Little, Brown Piatkus (UK: 21st October 2014; AU: 28th October 2014)
Buy (US) Buy (UK) Buy (CA) Buy (Worldwide)
Twelve. Twelve of the deadliest beasts ever forged in the fires of hell have escaped onto our plane, and they want nothing more than to rip out Charley Davidson's jugular and serve her body to Satan for dinner. So there's that. But Charley has more on her plate than a mob of testy hellhounds. For one thing, her father has disappeared, and as she retraces his last steps she learns he was conducting an investigation of his own, one that has Charley questioning everything she's ever known about him. Add to that an ex-BFF who is haunting her night and day, a rash of suicides that has authorities baffled, and a drop-dead sexy fiancé who has attracted the attentions of a local celebrity, and Charley is not having the best week of her life. But all of that barely scratches the surface of her problems. Recent developments have forced her to become a responsible adult. To conquer such a monumental task, she's decided to start small. Really small. She gets a pet. But how can she save the world against the forces of evil when she can't even keep a goldfish alive?
Kelly Meade
Gray Bishop (Cornerstone Run, Book 2)
Penguin InterMix (US: 21st October 2014)
Buy (US) Buy (UK) Buy (CA)
With the attacks on their homes escalating and human half-breeds seeking sanctuary among them, the loup garou are reaching their breaking point. Two, in particular. After failing to stop his little brother's kidnapping years ago, Bishop McQueen angrily broods on his shame, though no one else blames him. Jillian Reynolds is still dealing with a tragic accident that took everything she ever wanted from life. And her attraction to Bishop is only making things more difficult. When word reaches them that Jillian's hometown is under attack, the Alpha takes Bishop, Jillian, and a group of enforcers to assist in the battle. And it is in this chaos that both Bishop and Jillian will have to face their pasts – and the true feelings they have for each other – if they are going to survive…
Veronica Roth
Divergent (Divergent, Book 1) [Collector's Edition]
HarperCollins Katherine Tegen (US & CA: 21st October 2014)
Buy (US) Buy (UK) Buy (CA) Buy (Worldwide)
This deluxe package features: 72 pages of bonus content, including: -Two essays by Veronica Roth, including excerpts from early drafts of Divergent. -An essay about the psychology behind fear and the "exposure therapy" of Dauntless initiation. -Artistic renderings of the Choosing Ceremony Bowls. -An excerpt from the movie script. -Favourite quotes from Divergent, illustrated by fellow Initiates. -A map of the Dauntless compound. –Divergent discussion questions. Plus: -A four-colour fold-out poster. -A brilliant metallic book jacket. -A satin ribbon placeholder.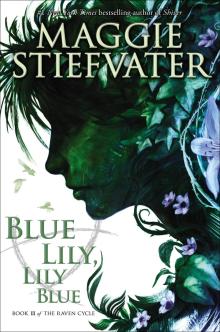 Maggie Stiefvater
Blue Lily, Lily Blue (Raven Cycle, Book 3)
Scholastic (US: 21st October 2014)
Buy (US) Buy (UK) Buy (CA) Buy (Worldwide)
Blue Sargent has found things. For the first time in her life, she has friends she can trust, a group to which she can belong. The Raven Boys have taken her in as one of their own. Their problems have become hers, and her problems have become theirs. The trick with found things, though, is how easily they can be lost. Friends can betray. Mothers can disappear. Visions can mislead. Certainties can unravel.
Cherie Priest
Maplecroft (Borden Dispatches, Book 1)
Penguin Roc (AU: 22nd October 2014)
Buy (US) Buy (UK) Buy (CA) Buy (Worldwide)
The people of Fall River, Massachusetts, fear me. Perhaps rightfully so. I remain a suspect in the brutal deaths of my father and his second wife despite the verdict of innocence at my trial. With our inheritance, my sister, Emma, and I have taken up residence in Maplecroft, a mansion near the sea and far from gossip and scrutiny. But it is not far enough from the affliction that possessed my parents. Their characters, their very souls, were consumed from within by something that left malevolent entities in their place. It originates from the ocean's depths, plaguing the populace with tides of nightmares and madness. This evil cannot hide from me. No matter what guise it assumes, I will be waiting for it. With an axe.
V. C. Andrews [also published as Virginia Andrews]
Secrets of Foxworth (Diaries, Book 1)
Simon & Schuster (US, UK, & CA: 28th October 2014)
Buy (US) Buy (UK) Buy (CA) Buy (Worldwide)
The horrors have become the stuff of local legend in Charlottesville, VA. Many are the tales told of Foxworth Hall, which has lain dormant for years, ever since it burned to the ground supposedly at the hands of Corrine, the high-strung mother of four children who were said to have been incarcerated in the attic of the mansion, the youngest boy deliberately poisoned with arsenic. Who killed him and where his body was buried remains a mystery. Kristin Masterwood is the sixteen-year-old daughter of a local construction magnate who is evaluating Foxworth for a potential buyer. On their visit to the estate, she finds a very peculiar diary, one belonging to the oldest boy trapped in the Foxworth attic: Christopher. Michael Masterwood is anxious about the effect the young man's diary will have on his daughter, though he equally does not want to make it more compelling to her by forbidding it altogether. Not that it matters anyway. From the moment she starts reading about the events through Christopher's eyes, she is hooked…
Ally Condie
Atlantia
Penguin Dutton (US: 28th October 2014)
Buy (US) Buy (UK) Buy (CA) Buy (Worldwide)
For as long as she can remember, Rio has dreamed of the sand and sky Above – of life beyond her underwater city of Atlantia. But in a single moment, all Rio's hopes for the future are shattered when her twin sister, Bay, makes an unexpected choice, stranding Rio Below. Alone, ripped away from the last person who knew Rio's true self – and the powerful siren voice she has long silenced – she has nothing left to lose. Guided by a dangerous and unlikely mentor, Rio formulates a plan that leads to increasingly treacherous questions about her mother's death, her own destiny, and the corrupted system constructed to govern the Divide between land and sea. Her life and her city depend on Rio to listen to the voices of the past and to speak long-hidden truths.
Megan Crewe
Earth & Sky (Sky, Book 1)
Amazon Skyscape (US: 28th October 2014); Penguin Razorbill (CA: 28th October 2014)
Buy (US) Buy (UK) Buy (CA) Buy (Worldwide)
Seventeen-year-old Skylar has been haunted for as long as she can remember by fleeting yet powerful sensations that something is horribly wrong. But despite the visions of disaster that torment her, nothing ever happens, and Sky's beginning to think she's crazy. Then she meets a mysterious, otherworldly boy named Win and discovers the shocking truth her premonitions have tapped into: that our world no longer belongs to us. For thousands of years, life on Earth has been at the mercy of alien scientists who care nothing for humans and are using us as the unwitting subjects of their time-manipulating experiments. Win belongs to a rebel faction seeking to put a stop to it, and he needs Skylar's help to save the world and keep the very fabric of reality together.
Tracey Garvis Graves
Cherish (Covet, Novella)
Tracey Garvis Graves (US: 28th October 2014)
Buy (US) Buy (UK) Buy (CA)
When Daniel Rush wakes up in the hospital after suffering a gunshot wound to the head, the last person he expects to see at his bedside is his ex-wife Jessica. Their marriage disintegrated after the death of their infant son Gabriel, and Daniel gave Jessie what he thought she wanted: the freedom to start over with someone else. But Daniel never updated his emergency contact information, and Jessie is the one who receives the call with the devastating news. Daniel was Jessie's one true love. Together since college, Jessie had dreams of raising a family with Daniel, and growing old together. When Gabriel died, Jessie buried those dreams with her beloved son and shut everyone out, including Daniel. Daniel faces months of gruelling rehabilitation and he's going to need some help. Jessie is the last person anyone expects to volunteer, but this is her one chance to make amends, giving her and Daniel a shot at getting things right this time. The road to recovery will be long and arduous. But with Jessie leading the way, Daniel just might be able to get his old life back. Daniel knows how to covet. But can Jessie help him remember how to cherish?
Megan Hart & Tiffany Reisz
Captivated (Anthology, Novellas)
Harlequin Cosmo Red-Hot Reads (US: 28th October 2014)
Buy (US) Buy (UK) Buy (CA) Buy (Worldwide)
LETTING GO by Megan Hart – Colleen goes to the same bar every night and orders the same drink: a whiskey, neat. She doesn't drink it, though. Jesse the bartender notices the beautiful, sad woman who keeps to herself. Until one night when she lets go and lets him in. And after that, Jesse has only one mission – to show her one night is only the beginning… SEIZE THE NIGHT by Tiffany Reisz – Five years ago, a night of forbidden passion between Remi and Julien, the heirs of two powerful and competitive horse-racing families, led to a feud that is threatening to ruin both farms. Now Remi must find Julien again – but when she does, her need for Julien is just as strong and just as forbidden…
Caitlin Kittredge
Black Dog (Hellhound, Book 1)
HarperCollins Voyager (US & CA: 28th October 2014)
Buy (US) Buy (UK) Buy (CA) Buy (Worldwide)
Ava has spent the last hundred years as a hellhound, the indentured servant of a reaper who hunts errant souls and sends them to Hell. When a human necromancer convinces her to steal her reaper's scythe, Ava incurs the wrath of the demon Lilith, her reaper's boss. As punishment for her transgression, Lilith orders Ava to track down the last soul in her reaper's ledger…or die trying. But after a hundred years of servitude, it's time for payback. And Hell hath no fury like an avenging Ava…
Malinda Lo
Inheritance (Adaptation, Book 2)
Hachette Hodder (AU: 28th October 2014)
Buy (US) Buy (UK) Buy (CA) Buy (Worldwide)
Reese and David are different now. Surrounded by a web of conspiracies, Reece feels that she must choose between two worlds. Her choices: David – or Amber? This world – or another? Should they tell the truth, and risk everything?
Katie McGarry
Crash into You (Pushing the Limits, Book 3)
Harlequin Teen (US: 28th October 2014)
Buy (US) Buy (UK) Buy (CA) Buy (Worldwide)
The girl with straight A's and the perfect life – that's who people expect Rachel Young to be. So the private school junior keeps secrets from her wealthy family…and she's just added two more to the list. One involves racing strangers down dark country roads in her Mustang GT. The other? Seventeen-year-old Isaiah Walker – a guy she has no business even talking to. But after the foster kid with the tattoos and intense grey eyes comes to her rescue, she can't get him out of her mind. The last thing Isaiah needs is to get tangled up with a rich girl who wants to slum it on the south side for kicks. But when their shared love of street racing puts their lives in jeopardy, Isaiah and Rachel will have six weeks to come up with a way out. Six weeks to discover just how far they'll go to save each other.
Kim Harrison
Sudden Backtrack (Hollows, short story)
HarperCollins Voyager Impulse (US: 28th October 2014)
Buy (US) Buy (UK) Buy (CA)