Done with May 2014 Releases? Here are June 2014 Releases. For future releases, check Reading Wishlist.
Jillian Cantor
Searching for Sky
Bloomsbury (AU: 1st June 2014)
Buy (US) Buy (UK) Buy (CA) Buy (Worldwide)
Sky and River have always lived on Island, the only world they've ever known. Until the day River spots a boat. Across Ocean, in a place called California, Sky is separated from River and forced to live with a grandmother she's just met. Here the rules for survival are different. People rely on strange things like cars and cell phones. They keep secrets from one another. And without River, nothing makes sense. Sky yearns for her old life where she was strong and capable, not lost and confused. She must find River so they can return to Island, but the truth behind how they ended up there in the first place will come as the biggest shock of all.
Kady Cross
The Girl with the Windup Heart (Steampunk Chronicles, Book 4)
Mills & Boon Mira Ink (UK: 1st June 2014)
Buy (US) Buy (UK) Buy (CA) Buy (Worldwide)
1897 London, a final showdown is about to begin. London's underworld is no place for a young woman, even one who is strong, smart and part-automaton like Mila. But when master criminal Jack Dandy inadvertently breaks her heart, she takes off, determined to find an independent life, one entirely her own. Her search takes her to the spangled shadows of the West End's most dazzling circus. Meanwhile, taken captive in the Aether, Griffin King is trapped in an inescapable prison, and at the mercy of his archenemy, The Machinist. If he breaks under the hellish torment, The Machinist will claim his powers and control of the Aether itself, and no one in either world will be safe – especially not Finley Jayne and her misfit band of friends. Finley plunges headlong into the Aether the only way she knows how, by temporarily dying. But she cannot parry The Machinist's manoeuvres for long. To defeat him for good, Griffin will have to confront his greatest fear and finally come face-to-face with the destructive power he wields.
Megan Hart
Crossing the Line (novella in the Tangled Up anthology)
Harlequin Mills & Boon Cosmo Red-Hot (AU: 1st June 2014)
Buy (US) Buy (UK) Buy (CA) Buy (Worldwide)
5 Rules for Sexy Play in the Workplace! 1. Know the company policy – You just got an opportunity to finally snag that sweet corner office. The last thing you need is a wicked distraction… 2. Don't date your boss – Sure, Jamison Wolfe has a smile that could send a woman into instant orgasmic joy. But more important, he's your strict, control-freakish boss. Your hot, sexy, control-freakish boss. 3. Keep PDA out of the office – Okay, so you slipped up. Once. It was just the temptation of having Jamison at your complete naked mercy. 4. Prepare for the worst – This can't go anywhere. You know it, he knows it. So why stop now? 5. Be discreet – Even when it gets more intense. Even when you push every limit you both possess…
Katie McGarry
Take Me On (Pushing the Limits, Book 4)
Harlequin Mills & Boon (AU: 1st June 2014; UK: 6th June 2014)
Buy (US) Buy (UK) Buy (CA) Buy (Worldwide)
Champion kickboxer Haley swore she'd never set foot in the ring again after one tragic night. But then the guy she can't stop thinking about accepts a mixed martial arts fight in her honour. Suddenly, Haley has to train West Young. All attitude, West is everything Haley promised herself she'd stay away from. Yet he won't last five seconds in the ring without her help. West is keeping a big secret from Haley. About whom he really is. But helping her – fighting for her – is a shot at redemption. Especially since it's his fault his family is falling apart. He can't change the past, but maybe he can change Haley's future. Haley and West have agreed to keep their relationship strictly in the ring. But as an unexpected bond forms between them and attraction mocks their best intentions, they'll face their darkest fears and discover love is worth fighting for.
Vicki Pettersson
The Given (Celestial Blues, Book 3)
HarperCollins Voyager (AU: 1st June 2014)
Buy (US) Buy (UK) Buy (CA) Buy (Worldwide)
After learning that his wife, Evelyn, survived the attack that killed him fifty years earlier, angel/PI Griffin Shaw will risk everything to find her. But to do so, Grif has to forsake his new love, journalist Katherine "Kit" Craig – the woman who made his life worth living again. Yet when Kit is attacked again, it becomes clear that there are forces in both the mortal and heavenly realms determined to protect secrets long buried in the past. To survive, Grif must convince Kit to put aside her personal hurt and help him discover the truth – a dangerous journey that will put them in the crosshairs of enemies old and new…and test the limits of what one angel will sacrifice for love.
Mark Henry
Park John
Mark Henry (US: 2nd June 2014)
A psychotic killer's intricately designed tableau turns out better than he could ever imagine. So intricate, so horrifying that to look upon it will cause immediate fainting spells, if not psychological trauma. But what is the ultimate crime scene without a witness? And what's a killer to do when his gloriously gruesome masterpiece begins to crumble and rot as the days stretch on?
Herman Koch
Summer House with Swimming Pool
Random House Crown Hogarth (US & CA: 3rd June 2014); Text (AU: 25th June 2014)
Buy (US) Buy (UK) Buy (CA) Buy (Worldwide)
When a medical procedure goes horribly wrong and famous actor Ralph Meier winds up dead, Dr. Marc Schlosser needs to come up with some answers. After all, reputation is everything in this business. Personally, he's not exactly upset that Ralph is gone, but as a high profile doctor to the stars, Marc can't hide from the truth forever. It all started the previous summer. Marc, his wife, and their two beautiful teenage daughters agreed to spend a week at the Meiers' extravagant summer home on the Mediterranean. Joined by Ralph and his striking wife Judith, her mother, and film director Stanley Forbes and his much younger girlfriend, the large group settles in for days of sunshine, wine tasting, and trips to the beach. But when a violent incident disrupts the idyll, darker motivations are revealed, and suddenly no one can be trusted. As the ultimate holiday soon turns into a nightmare, the circumstances surrounding Ralph's later death begin to reveal the disturbing reality behind that summer's tragedy.
Phoebe North
Stardawn (Starglass, Prequel) [short story]
Simon & Schuster (US & CA: 3rd June 2014)
Buy (US) Buy (CA)
How did Terra's mother get involved in the rebellion? What role did the librarian really have in Terra's past?
Lisa Ann O'Kane
Essence
Strange Chemistry (US, UK & CA: 3rd June 2014)
Buy (US) Buy (UK) Buy (CA) Buy (Worldwide)
Growing up in San Francisco's Centrist Movement, sixteen-year-old Autumn Grace has always believed emotions – adrenaline, endorphins, even happiness – drain your Essence and lead to an early death. But her younger brother's passing and a run-in with a group of Outsiders casts her faith into question. Ryder Stone, the sexy, rebellious leader of the Outsiders, claims Essence drain is nothing more than a Centrist scare tactic – and he can prove it. Autumn follows Ryder to his Community of adrenaline junkies and free spirits in Yosemite National Park, and they introduce her to a life of adventure, romance, sex, drugs and freedom. But as she discovers dark secrets beneath the Community's perfect exterior, she realises the more she risks in search of the perfect rush, the further she has to fall.
Suzanne Winnacker
Impostor (Variants, Book 1)
Penguin Puffin (CA: 3rd June 2014)
Buy (US) Buy (UK) Buy (CA) Buy (Worldwide)
Tessa is a Variant, able to absorb the DNA of anyone she touches and mimic their appearance. Shunned by her family, she's spent the last two years training with the Forces with Extraordinary Abilities, a secret branch of the FBI. When a serial killer rocks a small town in Oregon, Tessa is given a mission: she must impersonate Madison, a local teen, to find the killer before he strikes again. Tessa hates everything about being an impostor – the stress, the danger, the deceit – but loves playing the role of a normal girl. Disguised as Madison, she finds friends, romance, and the kind of loving family she'd do anything to keep.
Lauren DeStefano
Perfect Ruin (Internment Chronicles, Book 1)
HarperCollins Voyager (UK: 5th June 2014)
Buy (US) Buy (UK) Buy (CA) Buy (Worldwide)
Morgan Stockhour knows getting too close to the edge of Internment, the floating city in the clouds where she lives, can lead to madness. Even though her older brother, Lex, was a Jumper, Morgan vows never to end up like him. If she ever wonders about the ground, and why it is forbidden, she takes solace in her best friend, Pen, and in Basil, the boy she's engaged to marry. Then a murder, the first in a generation, rocks the city. With whispers swirling and fear on the wind, Morgan can no longer stop herself from investigating, especially once she meets Judas. Betrothed to the victim, he is the boy being blamed for the murder, but Morgan is convinced of his innocence. Secrets lay at the heart of Internment, but nothing can prepare Morgan for what she will find – or whom she will lose.
Sara Grant
Half Lives
Hachette Orion Indigo (UK: 5th June 2014)
Buy (US) Buy (UK) Buy (CA) Buy (Worldwide)
The present: Icie is a typical high school teenager – until disaster strikes and her parents send her to find shelter inside a mountain near Las Vegas. The future: Beckett lives on The Mountain – a sacred place devoted to the Great I AM. He must soon become the leader of his people. But when Beckett is forced to break one of the sacred laws and the Great I AM does not strike him down, Beckett finds himself starting to question his beliefs. As Beckett investigates The Mountain's history, Icie's story is revealed – along with the terrifying truth of what lies at the heart of The Mountain.
Kim Harrison
The Undead Pool (Hollows, Book 12)
HarperCollins Voyager (UK: 5th June 2014)
Buy (US) Buy (UK) Buy (CA) Buy (Worldwide)
Witch and daywalking-demon Rachel Morgan has managed to save the demonic ever-after from shrinking, but at a high cost. Now, strange magic is attacking Cincinnati and the Hollows, causing spells to backfire or go horribly wrong, and the truce between the races, between Inderlander and human, is shattering. Rachel must stop this dark necromancy before the undead vampire masters who keep the rest of the undead under control are lost and all-out supernatural war breaks out. Rachel knows the only weapon to ensure peace: ancient elven wild magic, which carries its own perils. And no one knows better than Rachel that no good deed goes unpunished…
Richelle Mead
The Immortal Crown (Age of X, Book 2)
Penguin (UK: 5th June 2014)
Buy (US) Buy (UK) Buy (CA) Buy (Worldwide)
When Justin March and super-soldier Mae Koskinen are assigned to a diplomatic delegation going into Arcadia – dangerous neighbouring country to the RUNA, in which religion is intertwined with government – they discover powerful forces at work. Mae also has her own secret mission: finding the illegitimate niece her family smuggled away years ago. But with Justin and Mae resisting the resurgence of the gods in Arcadia, a reporter's connection with someone close to Justin back home threatens to expose their mission – and with it the divine forces the government is determined to keep secret.
Tiffany Reisz
The Saint (Original Sinners: White Years, Book 1)
Harlequin Mills & Boon (UK: 6th June 2014; AU: 23rd June 2014; US: 24th June 2014)
Buy (US) Buy (UK) Buy (CA) Buy (Worldwide)
Before she became Manhattan's most famous dominatrix, Nora Sutherlin was merely a girl called Eleanor… Rebellious, green-eyed Eleanor never met a rule she didn't want to break. She's sick of her mother's zealotry and the confines of Catholic school, and declares she'll never go to church again. But her first glimpse of beautiful, magnetic Father Marcus Stearns – Søren to her and only her – and his lust-worthy Italian motorcycle is an epiphany. Eleanor is consumed – yet even she knows being in love with a priest can't be right. But when one desperate mistake nearly costs Eleanor everything, it is Søren who steps in to save her. When she vows to repay him with complete obedience, a whole world opens before her as he reveals to her his deepest secrets that will change everything. Danger can be managed – pain, welcomed. Everything is about to begin.
Kate Karyus Quinn
(Don't You) Forget About Me
HarperCollins Teen (US & CA: 10th June 2014)
Buy (US) Buy (UK) Buy (CA) Buy (Worldwide)
Welcome to Gardnerville. A place where no one gets sick. And no one ever dies…of natural causes. But there's a price to pay for paradise. Every four years, the strange power that fuels the town takes its toll and a teenager commits a horrible crime – a crime that sends other teens to their graves. And every four years, the killer is locked up in the reformatory, only to emerge years later, a shell of their former self. Four years ago, Skylar's sister, Piper, was taken away after leading her classmates onto the trestle bridge and commanding them to jump to their deaths. Since then, Skylar has lived in a numb haze, waiting for Piper to be released. But the secrets Piper left behind keep taunting Skylar – whispering that the only way to truly get her sister back is to stop Gardnerville's murderous cycle once and for all.
Eve Silver
Push (The Game, Book 2)
HarperCollins Katherine Tegen (US & CA: 10th June 2014)
Buy (US) Buy (UK) Buy (CA) Buy (Worldwide)
Miki Jones lives her life by her own strict set of rules, to keep control, to keep the grey fog of grief at bay. Then she's pulled into the Game, where she – and her team – will die unless she follows a new set of rules: those set by the mysterious Committee. But rules don't mean answers, and without answers, it's hard to trust. People are dying. The rules are unravelling. And Miki knows she's being watched, uncertain if it's the Drau or someone – something – else. Forced to make impossible choices and battling to save those she loves, Miki begins to see the Committee in a glaring new light. And then the Game crosses a new boundary, pushes harder into Miki's and her friends' lives, and there's nothing in the rules that can save them now.
Danielle Vega
The Merciless
Penguin (US: 12th June 2014; CA: 17th June 2014)
Buy (US) Buy (UK) Buy (CA) Buy (Worldwide)
Brooklyn Stevens sits in a pool of her own blood, tied up and gagged. No one outside of these dank basement walls knows she's here. No one can hear her scream. Sofia Flores knows she shouldn't have gotten involved. When she befriended Riley, Grace, and Alexis on her first day at school, she admired them, with their perfect hair and their good-girl ways. They said they wanted to save Brooklyn. They wanted to help her. Sofia didn't realise they believed Brooklyn was possessed. Now, Riley and the girls are performing an exorcism on Brooklyn – but their idea of an exorcism is closer to torture than salvation. All Sofia wants is to get out of this house. But there is no way out. Sofia can't go against the other girls…unless she wants to be next…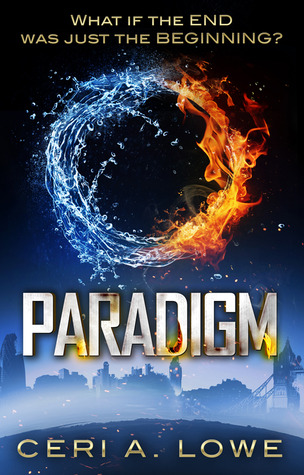 Ceri A. Lowe
Paradigm
Constable & Robinson Bookouture (UK: 13th June 2014)
Buy (US) Buy (UK) Buy (CA) Buy (Worldwide)
Alice Davenport awakens from a fever to find her mother gone and the city she lives in ravaged by storms – with few survivors. When Alice is finally rescued, she is taken to a huge underground bunker owned by the mysterious Paradigm Industries. As the storms worsen, the hatches close. 87 years later, amidst the ruins of London, the survivors of the Storms have reinvented society. The Model maintains a perfect balance – with inhabitants routinely frozen until they are needed by the Industry. Fifteen-year-old Carter Warren knows his time has come. Awoken from the catacombs as a contender for the role of Controller General, it is his destiny to succeed – where his parents failed. But Carter soon discovers that the world has changed, in ways that make him begin to question everything that he believes in. As Carter is forced to fight for those he loves and even for his life, it seems that the key to the future lies in the secrets of the past…
Demitria Lunetta
In the End (In the After, Book 2)
HarperCollins Teen (US & CA: 24th June 2014)
Buy (US) Buy (UK) Buy (CA) Buy (Worldwide)
It's been three months since Amy escaped New Hope. Since she's seen Baby, or Kay, or Rice. And she's been surviving on her own, like she did before she was "rescued" and taken to what she thought was a safe haven. Then, in the midst of foraging for supplies, her former fellow Guardian's voice rings out in her earpiece. And in a desperate tone, Kay utters the four words Amy had hoped she would never hear: Dr. Reynolds has Baby. Now it's a race against time, for Baby is in imminent danger, her life threatened by the malevolent doctor who had helped start the end of the world. In order to save Baby, Amy will have to make her way to Fort Black, a former prison-turned-survivor colony. There she will need to find Ken – Kay's brother – for he holds the key to Baby's survival. But before she can do any of this, she'll have to endure the darkest places – and people – of the prison. And one small slipup could not only cost Baby and Amy their lives, but threaten the survival of the people in the After.
Nichola Reilly
Drowned
Harlequin Teen (US: 24th June 2014)
Buy (US) Buy (UK) Buy (CA) Buy (Worldwide)
Coe is one of the few remaining teenagers on the island of Tides. Deformed and weak, she is constantly reminded that in a world where dry land dwindles at every high tide, she is not welcome. The only bright spot in her harsh and difficult life is the strong, capable Tiam – but love has long ago been forgotten by her society. The only priority is survival. Until the day their King falls ill, leaving no male heir to take his place. Unrest grows, and for reasons Coe cannot comprehend, she is invited into the privileged circle of royal aides. She soon learns that the dying royal is keeping a secret that will change their world forever. Is there an escape from the horrific nightmare that their island home has become? Coe must race to find the answers and save the people she cares about, before their world and everything they know is lost to the waters.
Amanda Sun
Rain (Paper Gods, Book 2)
Harlequin Teen (US: 24th June 2014)
Buy (US) Buy (UK) Buy (CA) Buy (Worldwide)
When she first moved to Japan, American Katie Green had no idea she would get caught in a battle between the Japanese mafia and the supernatural forces that have governed Japan for most of its history. Despite the danger, Katie is determined to stay put. She's started to build a life in the city of Shizuoka, and she can't imagine leaving behind her friends, her aunt and especially Tomohiro, the guy she's fallen in love with. But the decision to stay is not as simple as she thought. She's flunking out of Japanese school and committing cultural faux pas wherever she goes. Tomohiro is also struggling – as a Kami, his connection to the ancient gods of Japan and his power to bring drawings to life has begun to spiral out of control. When Tomo decides to stop drawing, the ink finds other ways to seep into his life – blackouts, threatening messages and the appearance of unexplained sketches. Unsure how to help Tomo, Katie turns to an unexpected source for help – Jun, her former friend and a Kami with an agenda of his own. But is Jun really the ally he claims to be? In order to save themselves, Katie and Tomohiro must unravel the truth about Tomo's dark ancestry, as well as Katie's, and confront one of the darkest gods in Japanese legend.
Tracey Garvis Graves
Covet
Penguin (AU: 25th June 2014)
Buy (US) Buy (UK) Buy (CA) Buy (Worldwide)
Claire Canton is at a crossroads in her marriage. Her husband Chris has recently taken some knocks from life, pushing him to retreat to a dark place where no one can reach him, not even Claire. She feels alone and with nowhere to turn… Then Claire is pulled over by police officer Daniel Rush, a man with a tragic past. And a random encounter blossoms into a friendship, which brings much needed light into both their lives. As their relationship intensifies it's not long before Claire and Daniel are in way over their heads and skating close to a line that Claire has sworn she'll never cross… But is it too late to go back? And does she even want to?
Justine Larbalestier
Razorhurst
Allen & Unwin (AU: 25th June 2014)
Buy (US) Buy (Worldwide)
The setting: 1932, Razorhurst. Two competing mob bosses – Gloriana Nelson and Mr Davidson – have reached a fragile peace. Kelpie knows the dangers of the Sydney streets. Ghosts have kept her alive, steering her to food and safety, but they are also her torment. Dymphna is Gloriana Nelson's "best girl". She knows the highs and lows of life, but she doesn't know what this day has in store for her. When Dymphna meets Kelpie over the corpse of Jimmy Palmer, Dymphna's latest boyfriend, she pronounces herself Kelpie's new protector. But Dymphna's life is in danger too and she needs an ally. And while Jimmy's ghost wants to help, the dead cannot protect the living. Gloriana Nelson's kingdom is crumbling and Mr Davidson is determined to have all of Razorhurst – including Dymphna. As loyalties shift and betrayal threatens at every turn, Dymphna and Kelpie are determined to survive what is becoming a day with a high body count.
Richelle Mead
Bloodlines (Bloodlines, Book 1)
Penguin (AU: 25th June 2014)
Buy (US) Buy (UK) Buy (CA) Buy (Worldwide)
Sydney's blood is special. That's because she's an Alchemist – one of a group of humans who dabble in magic and serve to bridge the worlds of human and vampires. They protect vampire secrets – and human lives. But the last encounter Sydney had with vampires got her in deep trouble with the other Alchemists. And now with her allegiances in question, her future is on the line. Jill Dragomir – the sister of Moroi Queen Lissa Dragomir – is in mortal danger, and the Moroi must send her into hiding. To avoid a civil war, Sydney is called upon to act as Jill's guardian and protector, posing as her roommate in the unlikeliest of places: a human boarding school in Palm Springs, California. The last thing Sydney wants is to be accused of sympathising with vampires. And now she has to live with one. Threats, distractions and forbidden romance lurk both outside – and within – the school grounds. Now that they're in hiding, the drama is only just beginning.
Richelle Mead
The Golden Lily (Bloodlines, Book 2)
Penguin (AU: 25th June 2014)
Buy (US) Buy (UK) Buy (CA) Buy (Worldwide)
Sydney's been sent into hiding at a posh boarding school in Palm Springs, California – tasked with protecting Moroi princess Jill Dragomir from assassins who want to throw the Moroi court into civil war. Formerly in disgrace, Sydney is now praised for her loyalty and obedience, and held up as the model of an exemplary Alchemist. The closer she grows to Jill, Eddie, and especially Adrian, the more she finds herself questioning her age-old Alchemist beliefs. Her world is complicated when magical experiments show Sydney may hold the key to prevent becoming Strigoi – the fiercest vampires, the ones who don't die. Her fear of being special, magical, powerful, is almost as daunting as her new romance with Brayden, a cute, brainy guy who seems to be her match in every way. Yet, as perfect as he seems, Sydney finds herself being drawn to someone else – someone forbidden to her.
Richelle Mead
The Indigo Spell (Bloodlines, Book 3)
Penguin (AU: 25th June 2014)
Buy (US) Buy (UK) Buy (CA) Buy (Worldwide)
In the aftermath of a forbidden moment that rocked Sydney to her core, she struggles to draw the line between her Alchemist teachings and what her heart is urging her to do. Then she finally tracks down the elusive, enigmatic Marcus Finch – a former Alchemist who the organisation denies exists, and who lives in shadows, on the run. With Marcus's help, Sydney realises that the group she's been loyal to her whole life has been hiding the truth from her. Is it possible that her golden lily tattoo might have more power over her than she thinks? Meanwhile, Sydney is compelled to use her growing magical powers to track down an evil magic user who is targeting powerful young witches. Using magic goes against everything she always thought she believed, but she realises that her only hope is to embrace her special blood – or else she might be next. Forging her own way is harder than Sydney ever dreamed. Maybe by turning off her brain – and following her heart – she'll be able to finally figure out where she belongs.
Susanne Winnacker
Defector (Variants, Book 2)
Penguin Razorbill (US: 26th June 2014)
Buy (US) Buy (UK) Buy (CA) Buy (Worldwide)
Tessa has finally made peace with her life as a Variant. She and long-time love Alec are officially a couple, and for the first time, she has everything she wants. But the air is tense at FEA headquarters. An agent has disappeared, and rogue Variant organisation Abel's Army is likely the culprit. When Tessa is summoned for her second mission, she is unexpectedly launched into a massive conspiracy. Her best friend Holly is kidnapped, and Tessa knows it was meant to be her. But who is after her? And more importantly, why? When the FEA's efforts to rescue Holly don't yield results, Tessa takes matters into her own hands. Desperate to save her friend and uncover the mystery behind Abel's Army, Tessa launches her own investigation – but nothing could prepare her for what she finds. Finding the truth will take her out on the road and out of her comfort zone, with danger lurking at every turn. Summoning all of her courage and strength, Tessa must decide who can be trusted and what is worth fighting for.