Thank you, South Park Studios! Sure, you won't let me watch full episodes because of geo-restrictions, but I've finally figured a way around it. There's a whole lot of clips, in order, and all up they comprise the full episode. Unfortunately I couldn't get the Playlist working, so I had to visit each individual link, and sit through an ad each time. (Individual links at the bottom of this page.)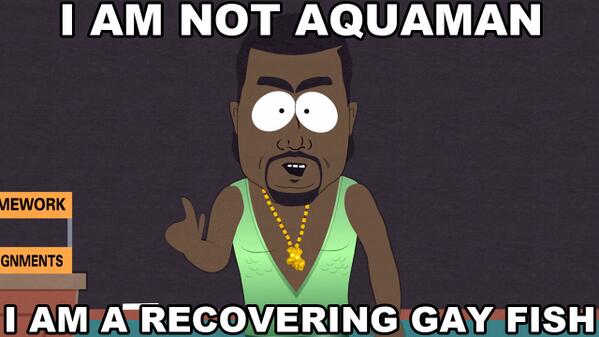 Anyhoo, Season 17's finale, The Hobbit, is a gem…and it's all because of Kanye. Turns out he's no longer a gay fish, and the Kardashians are no longer dead (I thought they died in the Scrotie McBoogerballs episode). And although Wendy claims to be a feminist, everyone around her believes she's turning into a "hater."
The take on Britney Spears' "Work, Bitch!" is apt, considering there are side-by-side comparative shots on the Internet of Britney's legs as they were when it was filmed next to the final product.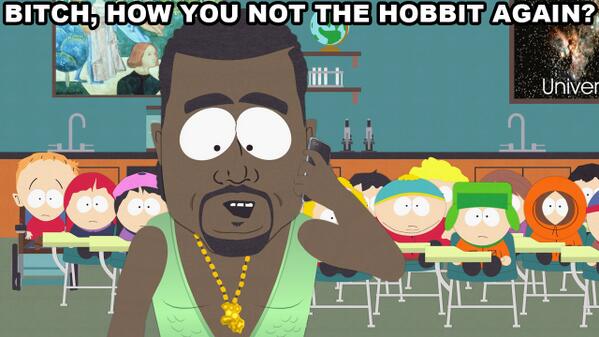 Kanye totally steals the show in his every clip. But even a super-confident guy like him can't help but have doubts, as he keeps phoning Kim to collect information to help build his defence that she's not a hobbit. But the more Kanye says, the more Kim does seem like a hobbit. No prizes for guessing my new favourite quote 😉
Kanye provides a turning point when he surprises Wendy with a bedtime story, about a hobbit who just wants to be as loved as Beyoncé. (And this was filmed/broadcast before Bey's surprise album release.) He cries.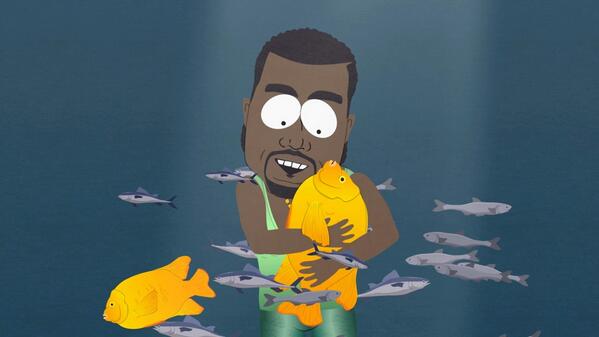 I still prefer him when he went to live as a gay fish, though 😉
Meanwhile, Wendy has to decide if sticking to what she believes in is worth the price. It's not a happy ending, but it's one that makes sense in context.
Lisa has a crush on Butters
You called her fat
Nobody likes a girl who's jelly
You're not a hobbit, right?
That's Lisa Berger?
Wouldn't mind t-t-tappin' that
Jelly school
Hobbit trivia, bitch
You better work out
You hater
Kanye's music video
Nobody likes you
Big ol' jelly hater
Kanye's bedtime story
The new Wendy